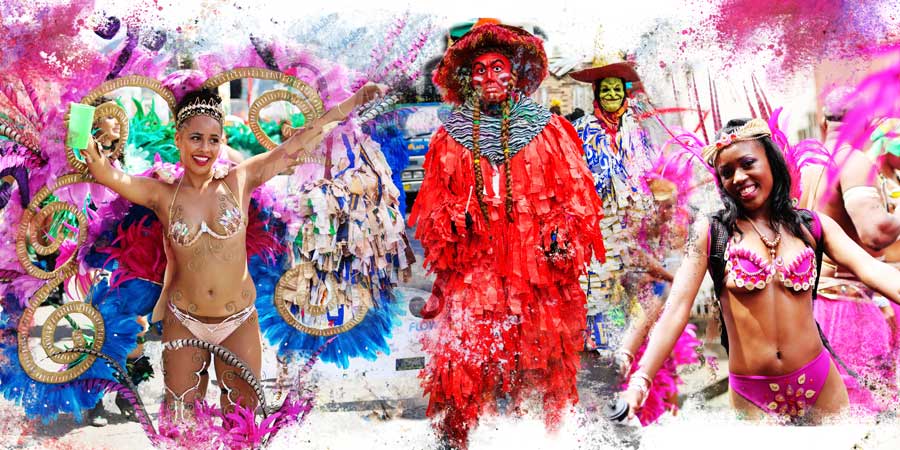 Mas Domnik
Dominica is home to the most original and spontaneous Carnival - Mas Domnik! Mas Domnik is the most authentic carnival, steadfastly retaining Carnival traditions originating from centuries past. Tradition emerges from the spirit of ancestors with incorporated elements from Africa which are seen to its full effect on Carnival Monday and Tuesday. There are also many events such as Calypso shows, pageants and cuisine shows in the months leading until the "jump up" days. Carnival Monday and Tuesday will be held on March 4 and March 5 respectively in 2019. For a full list of all of the 2019 events, see below: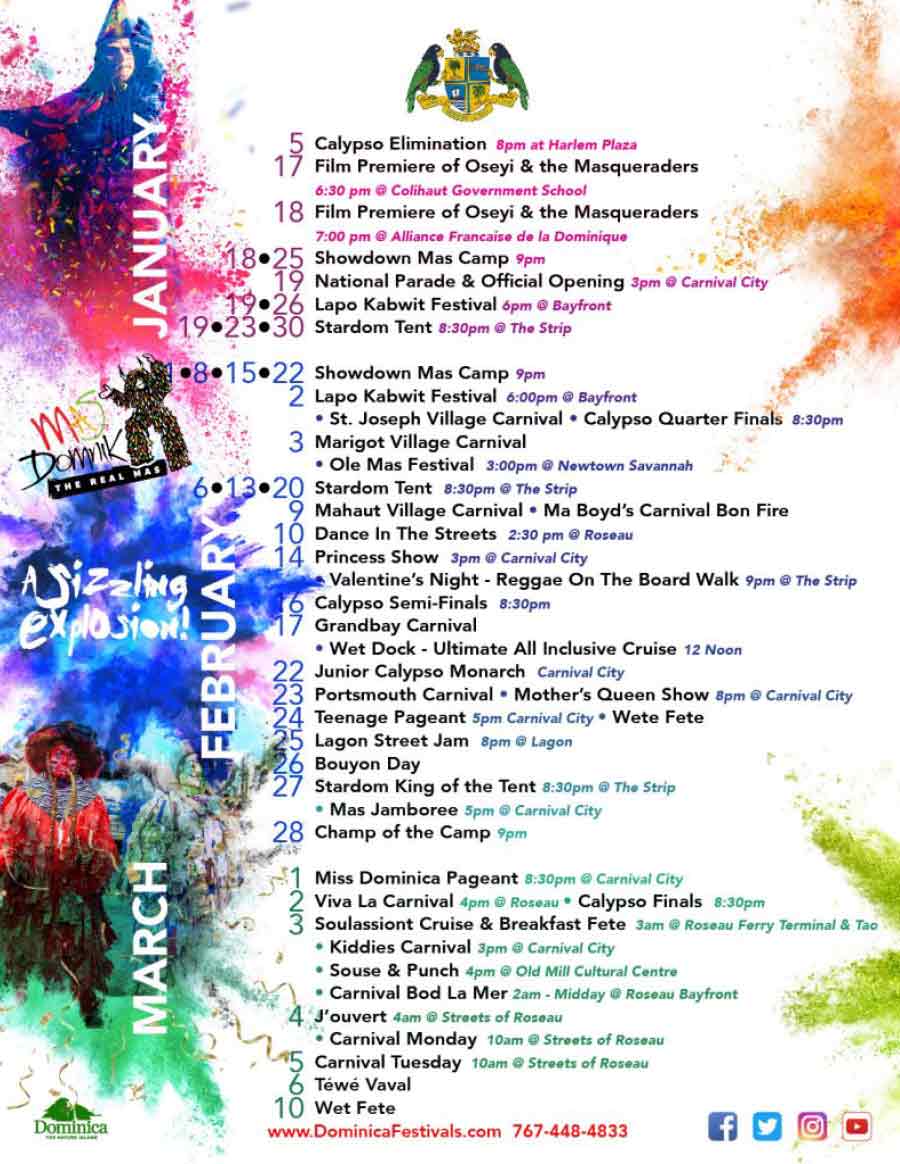 Learn more about Dominica:
Contact us today at
to book your trip to Dominica today, and to schedule activities and tours of your choice.