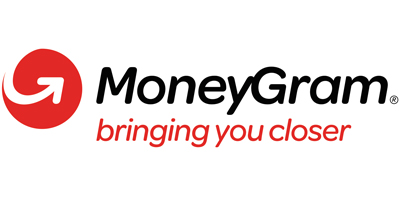 We provide a secure way to send* and receive money to and from your loved ones worldwide - and we will make sure that your money gets to where it is needed quickly.
Why Choose MoneyGram?
It's quick - your money is where it's needed in just 10 minutes**
It's convenient - with 350,000 Agent locations around the world, you're never far away from MoneyGram
It's available to everyone - you don't need a bank account or credit card
It's easy - just visit a MoneyGram agent and complete one simple form
It's personal - you can add a complimentary 10-word message
*Money can only be sent in St. Vincent & St. Lucia. **Subject to receiving MoneyGram agent's availability, hours of operation and local regulations.
MoneyGram is available at these branches:

BARBADOS
Lower Estate
CWTS Complex, Lower Estate, St. George
Tel: (246) 431-2400
Mon-Fri 8am-4:00pm
Saturdays: Closed
Services: RECEIVE ONLY
Independence Square
Speedbird House, Independence Square, Bridgetown
Tel: (246) 430-2550
Mon-Fri 8am-4:15pm
Saturdays 9am-11:30am
Services: RECEIVE ONLY
Sunset Crest
Bernmar Centre, Sunset Boulevard, Sunset Crest, St. James
Tel: (246) 419-8350
Mon-Fri 8am-4:30pm
Saturdays 9am-12pm
Services: RECEIVE ONLY
Sheraton Mall
Sargeants Village, Christ Church
Tel: (246) 431-2440
Mon-Fri 9am-7pm
Saturdays 9am-4pm
Services: RECEIVE ONLY
Worthing
Sun Plaza, Worthing Main Rd, Christ Church
Tel: (246) 621-7270
Mon-Fri 8am-4pm
Saturdays: Closed
Services: RECEIVE ONLY
Trident House
Tudor Street, Bridgetown, St. Michael
Tel: (246) 430-2555
Mon-Fri 8am-3pm
Saturdays: Closed
Services: RECEIVE ONLY
ST. LUCIA
Castries
9 High Street, Castries
Tel: (758) 452-3282
Mon-Fri 8am-4pm
Saturdays: 8am-12pm
Services: SEND & RECEIVE
Vieux Fort
Clarke Street, Vieux Fort
Tel: (758) 454-9100
Mon-Fri 8am-4pm
Saturdays 8am-12pm
Services: SEND & RECEIVE
Rodney Bay
Lawjanz Crescent, Commercial Blvd, Rodney Bay
Tel: (758) 452-2151
Mon-Fri 8am-4pm
Saturdays 8am-12pm
Services: SEND & RECEIVE
ST. VINCENT
Kingstown
Granby Street, Kingstown
Tel: (784) 457-1841
Mon-Fri 8am-4pm
Saturdays 8am-12pm
Services: SEND & RECEIVE
Georgetown
Commercial Road, Georgetown
Tel: (784) 452-2099
Mon-Thu 8:30am-4pm
Fri 8:30am-5pm
Services: SEND & RECEIVE
Bequia
Bayshore Mall, Bequia
Tel: (784) 458-3062
Mon-Fri 8am-4pm
Saturdays: Closed
Services: SEND & RECEIVE
Union Island
United Travel
Clifton, Union Island
Tel: (784) 485-8179
Mon-Fri 8am-4:30pm
Saturdays 8am-2pm
Services: SEND & RECEIVE
Canouan Island
Bare Necessities
Balance Village, Canouan Island
Tel: (784) 458-8074
Mon-Fri 9am-10pm
Saturdays 9am-10pm
Services: SEND & RECEIVE