By Marika Cain and Amy Cassell
Originally appeared in July 2015 issue of Virtuoso Life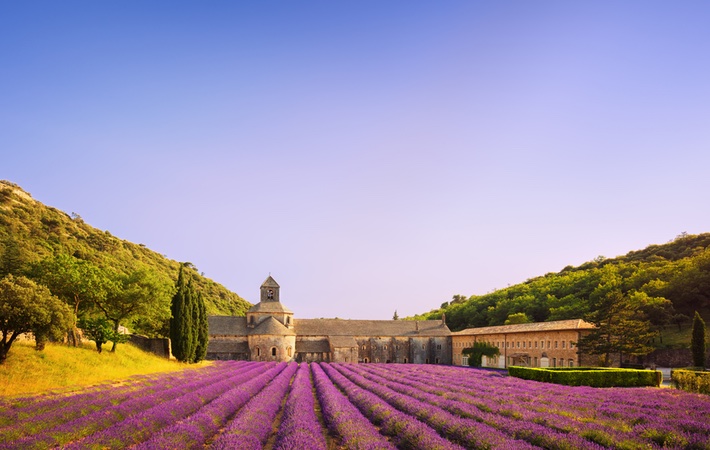 1. European River Or Canal Cruise
River cruising's boom continues – and fleet expansions and fresh spins on tradition follow suit. Witness AmaWaterways' new alliances with Disney and Backroads. The former rolls out next summer with several Mickey-approved Danube sailings on board the new AmaViola, purpose-built for families and fun with connecting staterooms, dedicated Disney "adventure guides," impromptu onboard movie nights, and kid-oriented onshore activities such as archery and strudel-making. On 20 Danube sailings this year – and in other European countries and Asia next year – dedicated Backroads guides will lead biking tours on shore.
2. World Cruise
The intrigue of a high-style Phileas Fogg-inspired journey, the grandeur of seeing the whole wide world in one go, the romance of life at sea, and – let's be honest – the prospect of unpacking only once give world cruising its perennial spot near the top of this list. But which world cruise is right for you?
Should you go with...
The Classic Big-Ship Adventure? Cunard's circuit on the 2,620-passenger Queen Mary 2 (which you can easily take with a toddler) is a more affordable world cruise. It is 121 days, though, with 38 ports and 26 countries, so you might consider a cabin upgrade. Departure is January 10, 2016; currently from $19,998, which includes meals but not alcohol or gratuities.
or...
The Smaller, All-Suite, All-Inclusive? Silversea's world cruise on the 382-passenger Silver Whisper sails west from Ft. Lauderdale and concludes in Venice. Ultimately, it's 115 days, 51 ports, and 31 countries. The pricing is all-inclusive: everything from drinks to gratuities is covered. Departure: January 5, 2016; currently from $59,950.
Advisor Tip: "World cruisers are often seasoned travelers who have already been to some of the ports of call and done the typical cruise-line excursions. A travel advisor can arrange a local driver and guide in such ports to get you beyond the typical tourist sights to discover something completely new about the destination."
– Janet Lavern, travel advisor, Ottawa
3. Vacation With A Multi-Generational Family
For ease, value, and crowd pleasing, cruises lead the multigenerational-vacation pack. Crystal Cruises caters to the under-7 set, the over-70 set, and every aunt, uncle, and cousin in between with family-friendly touches such as kids' clubs, late-night pool parties and dance clubs for teenagers, connecting rooms, third berths, and babysitting services on many sailings. "The research we've gathered shows that grandparents who have taken their own children on cruises are now bringing their grandchildren," says Edie Rodriguez, Crystal's president and CEO. "A lot of the grandchildren actually prefer traveling with their grandparents!" A trip to consider: the 12-day round-trip sailing from Monte Carlo on the 1,070-passenger Crystal Serenity with calls in Rome, Genoa, Naples, Barcelona, and more. Departure: October 25, 2015; from $3,495.
4. See The Greek Isles
Sprouted from the foibles of gods and goddesses (or so the story goes), the Greek Isles' whitewashed, sun-bleached magnetism endures. You could settle in for a hotel stay – at Santorini's Vedema, for instance, built around a fifteenth-century winery, or Kivotos on Mykonos, with its beach and private schooner. Or you could board an 11-day cruise on Azamara's 686-passenger Azamara Journey and call on Lesbos, Patmos, Crete, Santorini, and Mykonos. Departure: October 11, 2015; from $4,799.
5. Australia's Highlights
Lakani World Tours' independent circuit of Australia delivers a down-under holiday that checks all the must-see boxes – with the help of private guides and drivers along the way. Travelers on the 11-day trip begin in Sydney with a harbor cruise and – of course – the Opera House and Bondi Beach. Next up: koala- (and kangaroo-, wallaby-, echidna-, and cockatoo-) spotting on Kangaroo Island and visits to Melbourne's Golden Mile and Queen Victoria Market. Daintree National Park and a sailing trip to the Great Barrier Reef conclude the exploration. Departures: Any day through 2015; from $8,595.
6. Italy's Amalfi Coast
The pastel buildings cascading down precipitous hillsides into the glittering Mediterranean, the seaside cafés, the limoncello: In order to properly absorb this Platonic ideal of a Mediterranean interlude, take to it by foot. Butterfield & Robinson brings unforgettable touches to a six-day walking tour of the Amalfi Coast: private boats to shuttle travelers, overnights at some of the area's most storied hotels (Le Sirenuse in Positano, for one), and intermittent surprises during daily hikes and walks. Ground covered on foot tops out at five miles per day (and sometimes less), which leaves plenty of time for relaxing at the hotel du jour and exploring Positano, Ravello, Capri, and other stops along the way. Departures: September 20 and 27, 2015, and multiple 2016 dates; from $7,795.
Advisor Tip: "Springtime along the Amalfi Coast, specifically on Capri, is my favorite time to visit. There are some amazing restaurants, such as Ristorante Michel'angelo, tucked away from the hustle and bustle of the shopping district. At Da Paolino Lemon Trees Restaurant, you dine at tables in the middle of an actual lemon grove!" – Vicky DiMichele, travel advisor, Willoughby, Ohio
7. Ireland's Castles and Countryside
Beginning in August 2016, watch Ireland roll by aboard Belmond's brand-new Grand Hibernian train. The palace on rails will undertake three-, five-, and seven-day journeys through the Emerald Isle's countryside, with stops along the route at distilleries (Jameson! Bushmills!), castles (take a falconry or archery lesson at Ashford Castle), and natural wonders (Giant's Causeway, for one). Tartan-bedecked twin- or double-bedded cabins with private bathrooms will accommodate up to 40 travelers, while two light-filled dining cars and a tweedy modern observation car accommodate their gustatory and social needs. Departures: Multiple dates beginning August 9, 2016; from $3,450 (three days) to $8,500 (seven days).
8. A Month in Provence
For a live-like-a-local, South-of-France sojourn, especially if you have a luxurious expanse of days at your disposal, a villa is in order. Villas of Distinction has access to more than 160 Provençal villas (and many others around the world), ranging from a modest three-bedroom brick house with a pool in the Luberon for $240 per night to a seven-bedroom countryside estate near Vaison-la-Romaine with a castle play structure, winetasting room, vaulted ceilings, and on-site staff for $4,200 per night. This is no VRBO: Villa concierges will arrange airport transportation, book tee times, prestock the villa's kitchen, facilitate tours, and even organize live music performances. A knowledgeable travel advisor can help navigate villa rentals too. Villas from $240 to $17,000 per night.
9. Galapagos Islands Expedition
Next year brings a new option for those who dream of walking among the famously unafraid wildlife of Ecuador's celebrated archipelago. Small-ship line Un-Cruise Adventures dips its hull into the land of Darwin and blue-footed boobies for the first time in 2016 with ten-day trips through Quito and the Galápagos on the 48-passenger yacht La Pinta. Begin with an exploration of Quito's colonial Old Town before transferring to the ship for stops at seven islands – including Española, one of the archipelago's most isolated – with abundant native species. Snorkel with sea turtles and reef sharks, stare down sea lions, and ponder penguins during the journey through the ecological wonder. Kids 8 years and older are welcome on board. Departures: Multiple dates, February 17 through November 9, 2016; from $8,995.
10. Overwater Bungalow in French Polynesia
Is any hideaway more representative of total escape than an overwater bungalow in the South Pacific? It's as if by leaving terra firma to hover over that blue infinity we can relax at last. And if that bungalow is on a private island, all the better. In the 45 overwater suites at Le Taha'a Island Resort & Spa, sole occupant of a motu off the island of Tahaa, guests can hop off their private decks into the bathtub-warm lagoon – or just feed its denizens from the hinged glass table inside. Overwater suites from $810, including a welcome snack, breakfast daily, an $80 spa credit, and two complimentary cocktails.