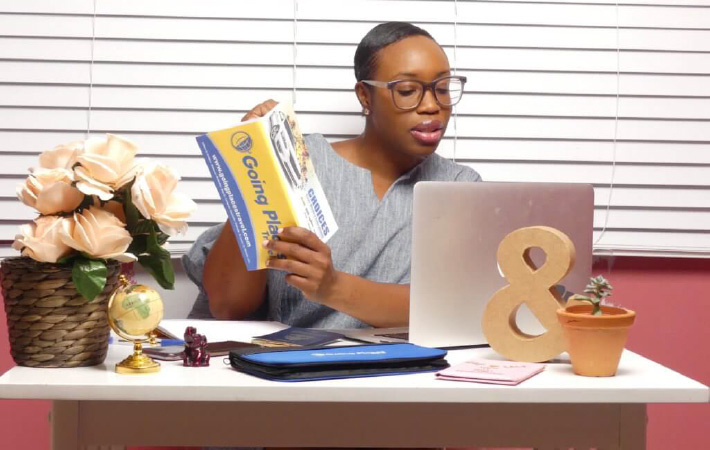 The review below was originally posted on the blog Miniskirts and Microphones by Ianthia Smith.
I was very close to pulling out the little hairs on my head as I prepped and planned for my trip tomorrow.
As a travel blogger living in the world of social media, right-at-your-fingertips service and Expedia, I always took on the task of booking and planning out my own trips; cutting out the still existing "middle man" known as travel agents, because: "what can they do that I can't?"
Well the super helpful and most accommodating agents at Going Places Travel recently schooled...and humbled me on why the presence of travel agents is still crucial and needed, even in the age of technology and the DIY mindset.
My annual New Year's trip is booked and I'm headed back to Barcelona, Spain...with an exotic stop in Morocco!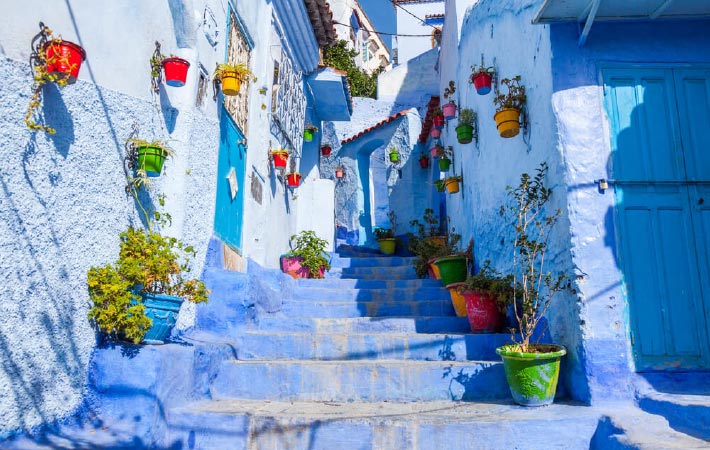 I visited Barcelona for the first time in March 2014 on business. I quickly fell in love with the city's architecture, the people, the pulse, and made it my mission to head back on my own terms and time.
While there, I was advised to make my debut in Africa, so of course the travel bug in me obliged.
This would be my first visit to the Motherland and it would definitely be a dream come true!
In planning for this massive trip, I soon realised that I needed a tourist visa to enter Morocco.
In walks my "do-it-myself-I-got-this" travel blogger attitude.
I soon found, what I thought was the perfect process and consulate to apply for my Moroccan visa. Three weeks later and I was still trying to gather up the documents required.
I swear to you, these people asked me for everything but a vile of my blood!
I was getting frustrated, annoyed and wanted to cancel this leg of the trip altogether! But images of the Moroccan Blue City, Chefchaouen, the Moroccan architecture, the desert, the camels...AFRICA pleasantly haunted my dreams!!! I knew I had to at least give this visa application another college try.
That's when I remembered someone telling me that the Travel Advisors at Going Places Travel don't only book airline tickets and car vouchers, but cover a full complement of travel services; from finding and booking tours, cruises, introducing you to amazing hotel properties that won't pop up on Booking.com, offering some passport services, travel insurance ... and yes visa application processing!!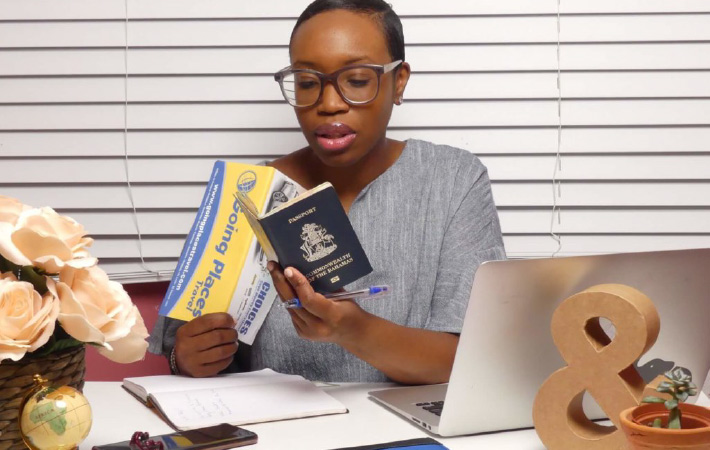 I quickly found myself into the nearest Going Places Travel office to see about this visa thing.
All this time I'd been liaising with the Moroccan embassy in St. Lucia, whose list of requirements read like a college application!
Within minutes my Going Places Travel associate informed me that I'd been applying to the wrong embassy all along and that the New York office is where I should've been applying, especially since they required way less documents to process!
The NYC office list of requirements: My passport, copies of the first 3 passport pages, 2 passport photos, the application...and that's it!
No "blood" required!
I quickly gathered the items, shipped them off for processing and in less than a week my passport was back on Bahamian soil and back in my hands!
Had it not been for my new super helpful and extremely knowledgeable friends at Going Places Travel, Morocco was not happening! And I could not let that happen!
...And Going Places Travel booked my hotels!
In addition to walking me through this visa process, they helped me find and booked all three hotels needed for this trip; two in Barcelona and one in Marrakech!
Because of Going Places Travel I was able to weed through the mountain of a trillion hotel options, finding the best properties with the sweetest accommodations!
Whew! I don't know why, but planning this trip has been hellish! My Going Places Travel agent definitely swooped in with the save!
As a travel blogger, I'm constantly on the lookout for tips, tricks, savings and secrets to make travel easier, and I'm humble enough to admit: I'd been ignoring the real plug all along...A GOING PLACES TRAVEL ADVISOR!
I know the internet has caused us to eliminate many of the services and people we once heavily depended on, but I can truly say that I'm storing the Going Places Travel number in my speed dial list...like I do my fave pizza joints!