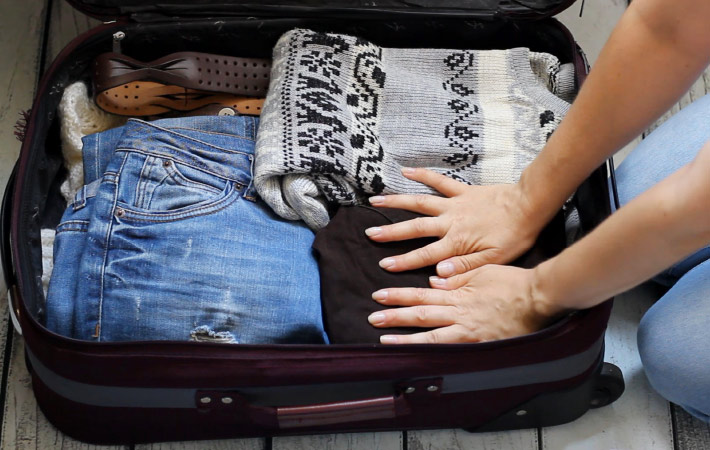 *This story originally appeared on Travel Market Report
If you're a seasoned Travel Advisor, by now you have a standard "Before You Travel" checklist for clients. But when was the last time you updated it? Based on the ever-changing climate of the travel industry, we wanted to share some new additions (along with the old), because it can never hurt to be too prepared.
1. Extra Identification
If you're is not a regular traveller, they might not have heard yet about the "Read I.D." program that will soon blanket the U.S. For now, only certain cities must comply with this new rule that requires travellers to provide an extra form of I.D. beyond a driver's license when they travel. Be sure to check the Homeland Security website for up to date information on your particular departure state.
2. Pack Smart
And definitely do not over-pack. This can be avoided by weighing your bag before you leave for the airport. Also, be sure to adhere to TSA rules and regulations regarding liquids, gels and pastes in carry-ons (no more than 3.4 ounces each) as well as which baked goods can and cannot go through security checkpoints. This TSA website is a great resource for all things holiday travel-related.
3. Pet Travel or Not
Is your furry friend coming along or staying behind? Make sure you make kennel arrangements or consult the airline for specifics on how your pet needs to meet travel compliance.
4. Housekeeping Tips
They are essential to any traveller's checklist. Turn the heat down but not off entirely, as there is nothing worse than coming home to frozen or burst pipes. Ask a neighbor to take in the mail and pick up the newspaper deliveries or arrange to have both temporarily stopped while you're on the road. Move cars into your driveway or garage to prepare for snow emergencies.
5. Insurance Means Assurance
There's still time to buy travel insurance. Unfortunately the best laid plans are sometimes interrupted by storms, illness and emergencies. You might want to rethink your decision to pass on it.
6. Be Prepared
Download the best travel apps and especially the app for the airline you are flying to stay updated on any flight changes and receive text alerts. If you have TSA pre-check, make sure your number is printed on your boarding pass. Getting to the security line and finding out your number isn't there can definitely set you back - literally and emotionally. Print your boarding pass at home or download on your smartphone to avoid extra lines you could otherwise avoid.
7. Holiday Traffic on Top of the Usual
Leave plenty of time to get to the airport and plan on delays, as is common during the holidays. Standard rule is to get to the airport at least 3 hours prior to departure. Also, keep important documents at the top of your carry-on bag so they are easily accessible.
8. Keep Essentials Handy
Pack an extra charging chord in your carry-on, a portable charger, some snacks, reading material and a refillable water bottle (who wants to pay $3+ for a bottle of water at the newsstand?). Oh, and don't forget to download your favorite Netflix shows or movies before you leave home. You will be glad you have these items should your luggage get misplaced or a flight is delayed.
9. Avoid Re-Wrapping Gifts
Opt for gift bags over wrapped boxes when traveling with gifts in case TSA needs to dissect your personal belongings at security.
10. Rely on Your Agent
Last, but never least, have your travel agent's phone number and email within reach should you need to contact him/her in case of an emergency or issue while on the road. A loyal travel agent means never having to go it alone!