By Camille Wiltshire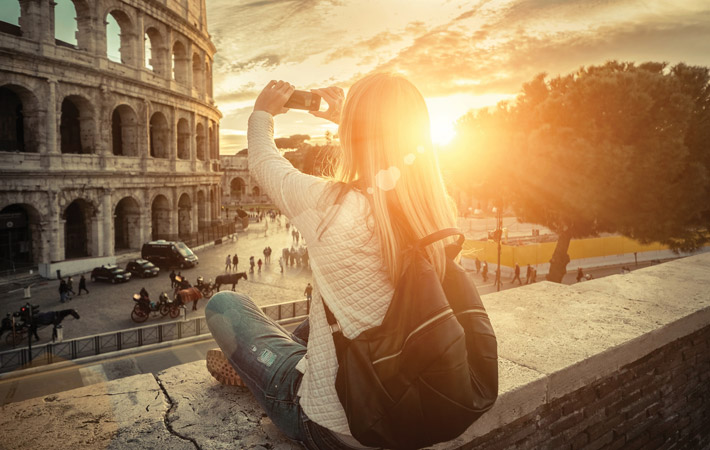 Travelling doesn't always go according to plan. You can avoid a disastrous trip by leaving the details to the experts. With years of knowledge travel advisors are able to make the best decisions to ensure you have the best package possible. They find solutions for your travelling problems and plan the best experiences imaginable. Here are a few reasons why you need a travel agent.
1. In time of need
When planning a trip on your own, you're left to find solutions to any problem that may arise. That means that if adverse weather occurs, or unrest erupts in the destination you're visiting, you may be confronted with large problems that you likely did not anticipate and may not be equipped to handle. You'd find that before you know of the climatic or political changes, your travel advisor is abreast of the situation and is alerting you to change your connecting flight or move you to a safer location. Your travel advisor is always there for you, looking out for your best interests.
2. When you want to relax
You'll likely have a limited amount of vacation time from work, so you'll want to maximise the free time you have and simply get away to take a break. Your vacation should be a time to escape and recharge. It shouldn't be spent worrying about finding flights or accommodation prices. Leaving trip planning 'til the last minute, makes it difficult for you to thoroughly enjoy your vacation. It takes a lot of time and effort off your hands to simply leave your preferred destination and interests with a travel advisor and let them do all the hard work for you. Then all you have to do is show up at the airport!
3. Value for money
Even with deals you can find on the internet, it is still difficult to beat a travel advisor when it comes to putting together a great package. Take this example. You may be able to find a hotel room in Florida for $150 per night. However, your travel advisor might find a room in that very hotel that includes breakfast, $100 resort credit and a room upgrade for a bit more. Now that's value for money. Travel advisors have the right contacts and know all the tips and tricks that can get you the best deals and packages possible.
4. Whenever you are travelling
Even in times of good weather, with absolutely no issues, it's likely that your travel advisor can put together a total package that will amaze you. Travel advisors that do more than transactions are willing to plan every step of your journey. Here at Going Places Travel we go beyond booking your flight to getting you into the 'swankiest' restaurants, seeing the best shows, and going to the best spas so that you have the experience of a lifetime.