News release - August 8, 2022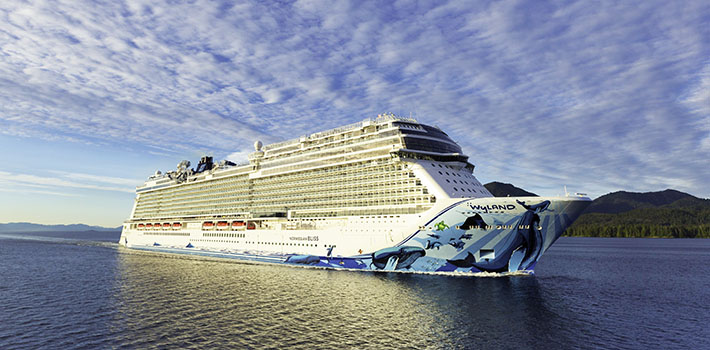 Norwegian Cruise Line Holdings (NCLH) eased vaccination and testing protocols for its three brands, nixing testing for vaccinated travelers and allowing unvaccinated ones to cruise with a negative test, starting Sep. 3.
Other major cruise companies such as Carnival Cruise Line and Royal Caribbean International only allow a small percentage of unvaccinated passengers age 12 and up with approved exemptions.
Fully vaccinated passengers on Norwegian Cruise Line, Oceania Cruises and Regent Seven Seas Cruises guests age 12 and over will no longer have any precruise Covid-19 related protocols, NCLH said, while unvaccinated guests may embark with a negative PCR or antigen test taken within 72 hours prior to departure, subject to local regulations. Guests age 11 and under will not be subject to any vaccination or testing requirements.
"Our long-awaited revisions to our testing and vaccination requirements bring us closer in line with the rest of society, which has learned to adapt and live with Covid-19," said Frank Del Rio, CEO of NCLH, adding that the changes make it "simpler and easier" for guests. "The relaxation of protocols coupled with continued easing of travel restrictions and the reopening to cruise in more ports around the globe are meaningfully positive for our business as it reduces friction, expands the addressable cruise market, brings variety to itineraries and provides additional catalysts on the road to recovery."
The requirements may differ for guests on cruises departing from or visiting destinations with specific local regulations, including but not limited to Canada, Greece and Bermuda, NCLH said.
NCLH, an early adopter of fully vaccinated cruises, is the latest line to change protocols following the end of the CDC's Covid 19 Program for Cruise Ships, which ended July 18.
By Johanna Jainchill | Aug 8, 2022
Source: Travel Weekly
Interested in Cruising? Your Going Places Travel Advisor can help you plan your next adventure!
Give us a call at