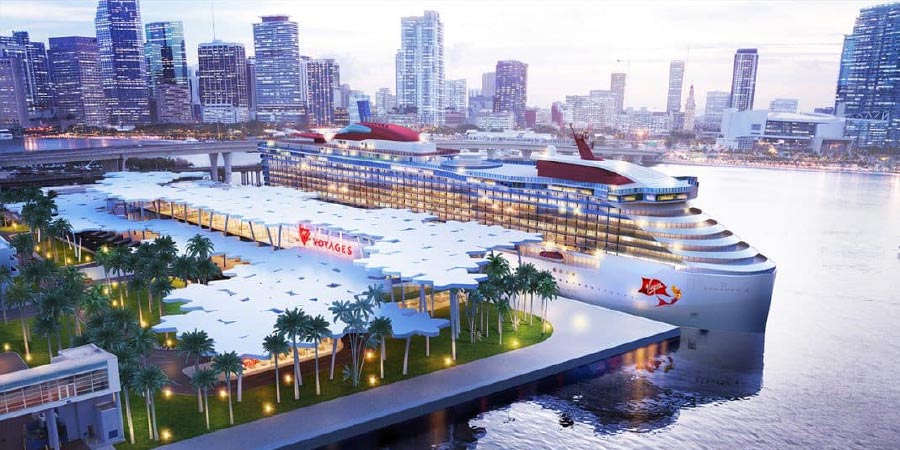 *This post was originally posted as an article by South Florida Business Journal
Virgin Group intends to construct a brand new cruise terminal at PortMiami for Virgin Voyages.
The terminal would be approximately 100,000-square feet and would be on the northwest side of the port. Construction would start in 2019 and is expected to be completed by November 2021, pending whether the Board of County Commissioners approves the project in the next two weeks.
Virgin Voyages Senior VP of Design Dee Cooper said the terminal will cost $140 million to $150 million. Its design will be inspired by the history and heritage of Miami Beach.
PortMiami Director Juan M. Kuryla said the economic impact of the project "is huge."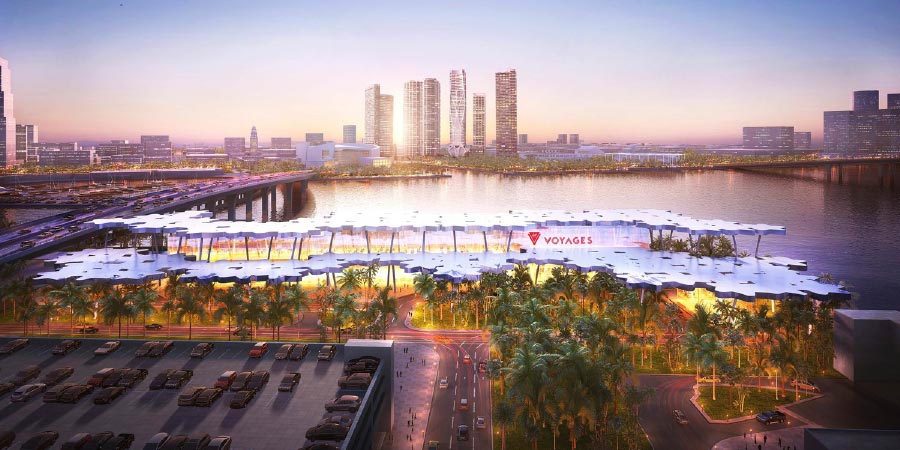 The port has the potential to generate nearly $12.5 million in annual gross revenue starting in fiscal year 2022, and increasing 3 percent in each subsequent year, according to a spokesperson.
"We're thrilled. It's sort of a dream come true," Kuryla said. "When we heard the announcement that Virgin was starting a cruise line, our role at the time was to touch base and see what we could do to incentivize."
Virgin Voyages is an adults-only cruise company. It's a joint venture between billionaire Richard Branson's Virgin Group and Boston-based Bain Capital. Its first ship, Scarlet Lady, will sail from PortMiami starting in 2020. The company's second ship will sail from the port during the fall/winter 2021-22 cruise season.
The cruise line recently announced that Cuba would be Scarlet Lady's first destination.
"It's just great to be based here. We're getting very involved with Miami," Branson said. "I'm sure there'll be lots of other fun, wonderful things that we'll be doing here in Miami in years to come."
Branson said Virgin Hotels will be building a hotel in Miami, but did not offer details beyond the fact that the company is seeking a location for it.
Virgin Group continues to expand its footprint in the tri-county area. It recently inked a strategic partnership and trademark licensing agreement with the Brightline passenger rail.
As part of the partnership, the Miami-based company has changed its name to Virgin Trains USA this month, and transition to Virgin Trains USA branding sometime in 2019. Virgin Group will make a minority investment that will be "managed and operated by Brightline's executives team and affiliates of Fortress Investment Group."
Days after announcing the partnership, Brightline filed to go public, according to a filing with the Securities and Exchange Commission.