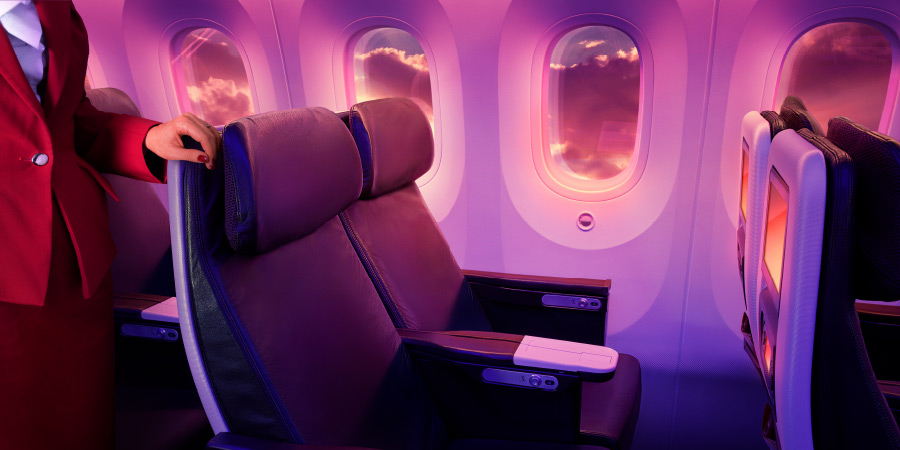 Premium is back
After a successful launch of its three new products of Economy, Virgin Atlantic enhances its offerings by bringing back the beloved Premium cabin in the Caribbean. Its return follows a £10m investment for the refurbishing of interiors of the A330-200 aircraft fleet, resulting in a distinctive new design throughout the aircraft. Now the full perks of Premium can be experienced, with a dedicated private cabin with 35 seats that all offer a 38" seat pitch and much more.
Read on to find out how the little extras make your Premium experience in the sky that much more enjoyable.
On board Experience
Virgin Atlantic enthusiasts will love the re-introduction of Premium with its plush leather seats, plenty of leg room, 38" seat pitch, and bubbly when boarding. Plus, Premium dining gives you a choice from three main courses served on fine china and proper cutlery, your choice of red or white wine, dessert, and an after dinner liqueur with your coffee if you so desire.
No need for minimalist packing
You also have one extra bag to put in hold so no need to pack light. That means you can take up to two suitcases for checked baggage in total. Remember each checked luggage bag can be up to 23 kilograms in weight.
Don't wait in line
With Premium you'll get on board faster with dedicated check in and luggage drop. Plus, for Premium clients there's priority boarding and your luggage will be off the plane faster on arrival, wherever possible.
So what's not to love? Book your premium seat today.
---
FAQ's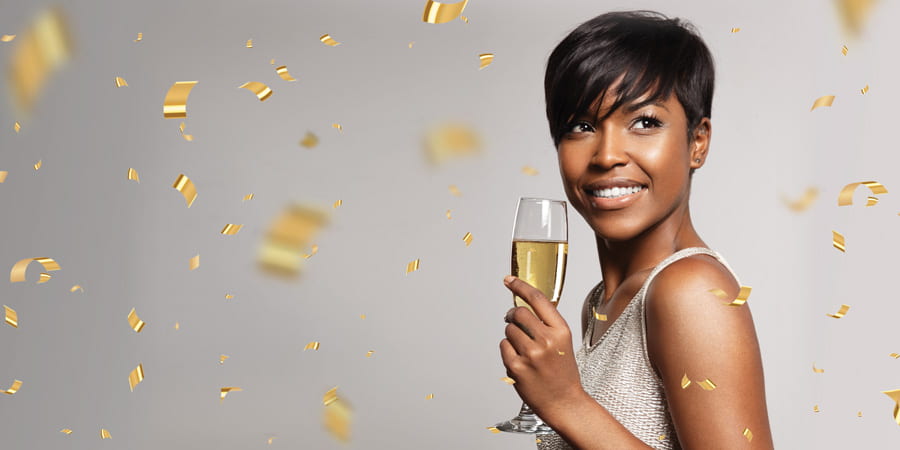 How is Premium Different from Economy Delight?
Premium is definitely an upgrade. The best way to distinguish Premium is to differentiate it from Economy Delight: Delight gives you more legroom than both Economy Classic and Economy Light, but Premium is a totally different entity, where you'll find that the little extras truly make all the difference. In the Premium cabin you will find that you can take an extra bag to put in hold, more legroom, more food options, and that you'll be greeted with a glass of champagne after boarding.
But I love the new 3 choices in Economy. Will they still be offered?
The Premium cabin as well as the 3 options in Economy are available, so now you have more choice than ever with Virgin Atlantic.
Got it. So how many ways to fly are there with Virgin Atlantic now?
There are currently five categories available in total:
Upper Class
Premium
Economy Delight
Economy Classic
Economy Light
Need more information? Contact a Going Places Travel advisor for queries and for seamless travel planning for all of your flights, tours and more.
Come in to any one of our offices or give us a call at