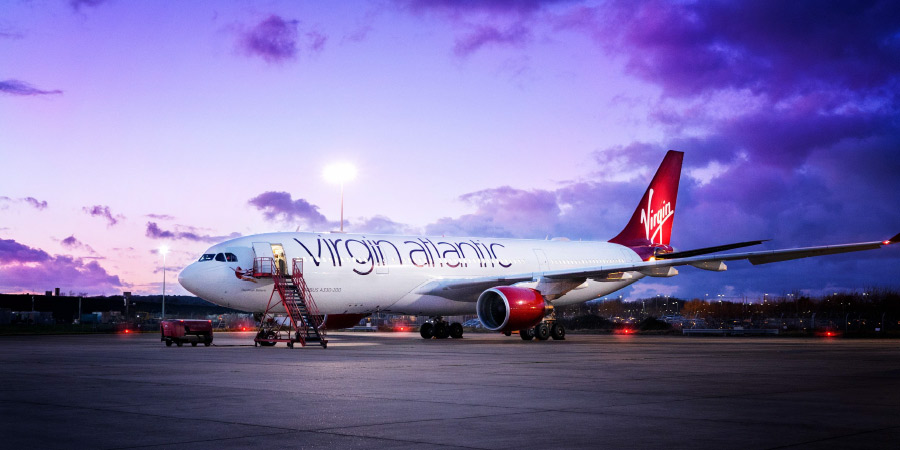 *The article below has been adapted from a Virgin Atlantic release
Introducing the A332 aircraft
The first of four Airbus A330-200 to join the Virgin Atlantic fleet began operating from 1 March 2018. These are Virgin Atlantic aircraft, operated by their own pilots and world class cabin crew. These planes were introduced to assist with the industry-wide issue with the 787-9 Rolls Royce engines, and were key in ensuring Virgin Atlantic could still fly its customers where they needed to go. Because of the necessity to get them into service as soon as possible, they started flying without the usual Virgin Atlantic cabin look and feel. However, useful extras such as the exclusively designed Happy Socks in Upper Class, delicious coffee and inflight entertainment were available from the outset, with WiFi featuring later. And Virgin Atlantic is committed to improving its aircraft even further. They've announced a £10m investment to refit and refresh the interiors of the A332 aircraft and in fact, work is already underway.
Where do they fly?
You will see these aircraft on a variety of routes, but mainly between Gatwick and the Caribbean, and from Manchester to a range of destinations.
What's going to change?
All four planes will be retrofitted throughout with the famous Virgin Atlantic Premium cabin along with a revamped Upper Class area – which will feature fabulous new seats – and a refreshed Economy cabin. The work has already begun, and all four planes will be flying with a fabulous new Virgin Atlantic interior from mid-January 2019. All aircraft offer a total of 266 sensational seats: plus one extra Premium on Strawberry Fields making a grand total of 267.
---
Economy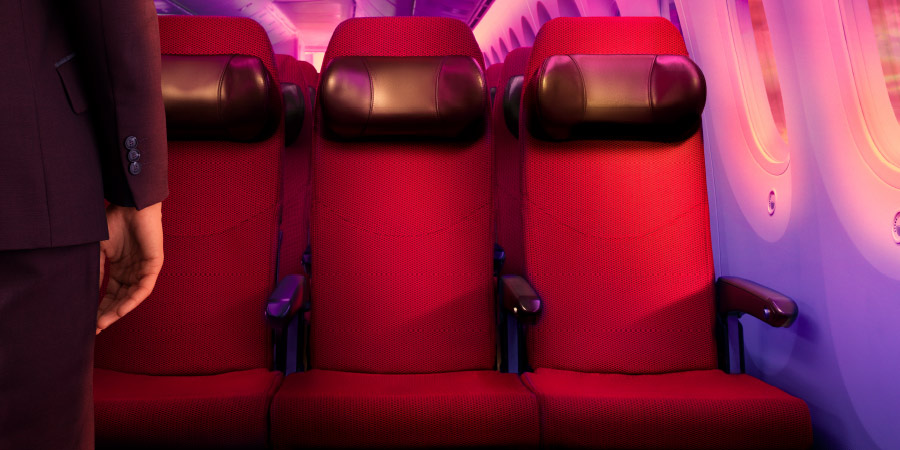 Economy Fast Facts:
188 Economy Light and Classic seats, with 30" pitch
24 Economy Delight seats, with 36" pitch and adjustable headrests
All Economy services include a three course meal, drinks, snacks and inflight entertainment. There's also inseat power and WiFi available at a low cost*.
Economy Light
– Hand luggage only
Economy Classic
– Free seat selection
– One 23kg checked bag
Economy Delight
– Premium Check In and priority boarding
– One 23kg checked bag – Extra legroom seat
---
Premium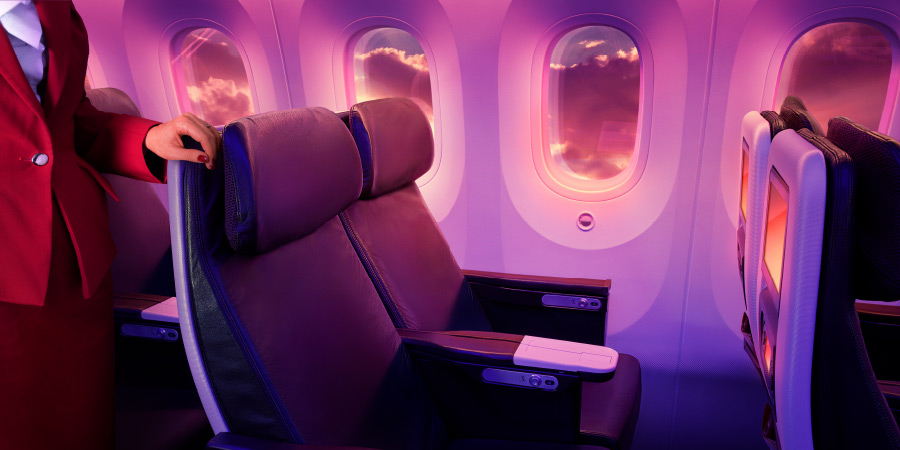 Premium Fast Facts:
35 seats†, with 38" pitch and adjustable headrests
You can speed through the airport with Premium Check In and priority boarding
Onboard, you relax with a glass of welcome bubbly and a complimentary newspaper
You'll stretch out or work from their spacious leather seat with headrest, footrest and 38" seat pitch
There's a choice of three delicious dishes, served on premium table setting with specially designed stainless steel cutlery
Stay connected to business with inseat power and WiFi*
You can snooze or freshen up with a complimentary amenity kit on night flights
---
Upper Class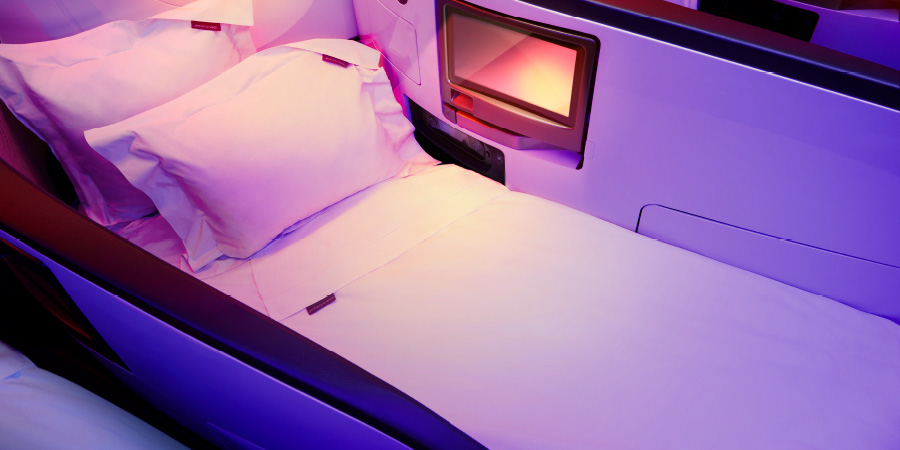 Upper Class Fast Facts:
Virgin Atlantic's Upper Class cabin features a design totally unique to the A332 aircraft but the fabulous flat bed seats with 180 degree recline and 45" pitch still take centre stage. All seats have direct aisle access, power connection and USB ports. There are three seat types to choose from:
Love Suite
Located in the centre of the cabin and ideal for couples or groups travelling and looking to dine and watch movies together
Solo Freedom Suite
Lets customers unwind and stretch out with direct aisle access
Solo Corner Suite
Provides customers with extra privacy and a great view
Plus:
You can start your journey in style with a complimentary chauffeur driven car* to the airport
You can unwind and enjoy unique dishes and fine wines in Virgin Atlantic's incredible Clubhouse*
Onboard, you'll relax or work in their exceptionally comfortable suite with inseat power and WiFi*
Sleep soundly in your fully flat bed with the help of a luxury amenity kit
Come in to any one of our offices or give us a call at
RELATED: Virgin Atlantic to Reintroduce Seasonal Flights from Heathrow to Barbados
*Contact your Travel Professional for more details.