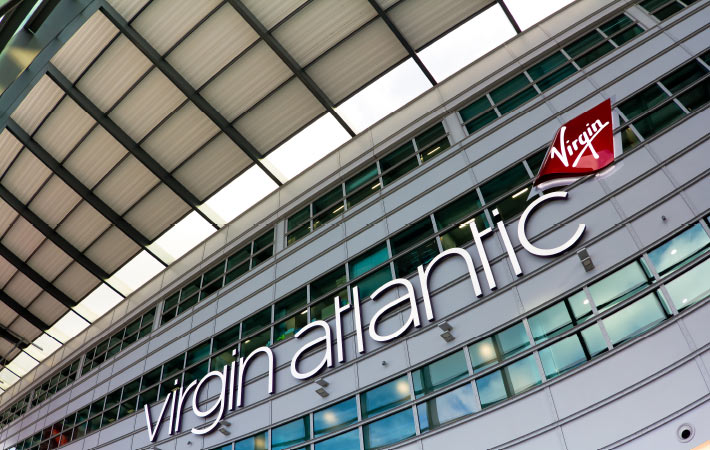 *This article originally appeared as a press release from Virgin Atlantic

Virgin Atlantic has become the first airline to achieve Level 3 Certification on the International Air Transport Association's (IATA) New Distribution Capability (NDC), standard 18.1. This will allow the airline to facilitate the distribution of its industry leading products, while giving customers more choice and a richer shopping experience.
An initial pilot has allowed Virgin Atlantic to gain instant Level 3 certification – and a number of its partners are expected to be announced in the coming months.
IATA's travel industry supported programme has already begun to revolutionise airline distribution, by bringing simplification and alignment across all booking channels, while providing a foundation for delivering diverse offerings that will meet the needs of every customer.
Virgin Atlantic works closely with Joint Venture partner, Delta Air Lines, sharing a distribution vision that enables consistent retail experiences to their customers, regardless of booking channel. NDC is an important enabler of this and both airlines are developing APIs that share NDC core principles, while also working together to provide a true retail experience, that provides all product options and attributes in the initial shopping path, allowing customers to make more informed decisions. Delta is on track to achieve NDC standard 18.1 in the next month.
The Level 3 certification is the first stage in Virgin Atlantic's distribution evolution to drive consistency, transparency and choice. It aims to give agents and customers access to a single source for its schedules, price points and availability, regardless of booking channel. It plans to invest and progressively roll out additional capabilities whilst concurrently working with numerous partners.
While NDC represents an important step, an additional, parallel effort is underway to elevate the third-party retail experience so it aligns with carrier direct channels. Virgin Atlantic, Delta and their airline partners are leading this transformation, too, by collaborating with global agencies, online booking tools and industry intermediaries to transform third party shopping displays and present customers with a full range of products to choose from, rather than a single fare.
David Geer, SVP of Revenue Management, Digital and Distribution at Virgin Atlantic, commented:
NDC has undoubtedly revolutionised distribution throughout our industry and I'm delighted that Virgin Atlantic is playing a vital role within this development. We've seen a step change in the amount of product choice over the last few years, along with a significant improvement in booking experiences. However, it's clear these offerings are not always reflected across all booking channels.

We're committed to ensuring that everyone can access a single source of information, anywhere and anytime and get the full Virgin Atlantic booking experience, regardless of the channel they choose. NDC provides a foundation for us to achieve this, and we are working with Delta and others in the industry to complete the work of improving customer-facing displays. We're always seeking to improve our customer's experience across all our distribution channels and we'll continue to engage with our agency partners, corporate stakeholders and technology companies as it rolls out.
RELATED: Virgin Atlantic to Reintroduce Popular Seasonal Flights to Barbados