The best way to explore a city is a guided tour with a reputable tour company that will be able to explain the history and culture of a city. However, if you want to be adventurous and go it alone, we've also prepared some fun sightseeing ideas for you.
Top 5 Ways to see the city of London
1. London Eye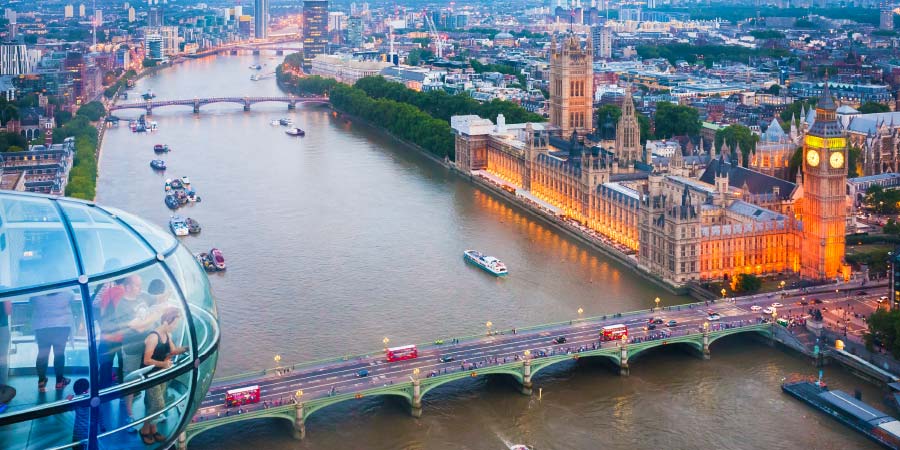 The best vantage point in London is from the London Eye, a giant ferris wheel on the South Bank of London. It's one of London's most famous sights. The only downside is if you're in the Eye trying to capture the London skyline, you will miss out on one of its most famous sights: the very London eye that you're in! But don't worry, you can combine many different sightseeing trips to ensure you catch every angle of this storied city. Read on for more.
2. Hop-on-hop-off Bus tour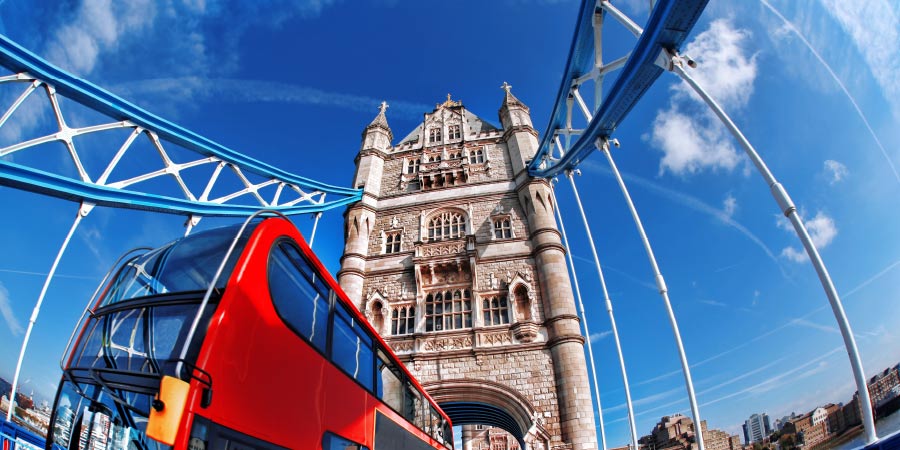 The famous hop-on hop-off bus is perhaps the most comfortable way to see London. From the upper deck you will be able to admire the top landmarks including the Tower Bridge and take wonderful snaps of them and selfies too, from the comfort of your bus seat.
Top tip: We recommend Brigit's Afternoon Tea Bus tour for those who want to experience London in a unique way while being treated to afternoon tea during the tour.
3. Take a boat ride
Get a fresh perspective of London town when you travel through it by boat. Take a sightseeing filled river cruise down the River Thames while your guide tells you all about the major landmarks with the London Eye River Cruise. Alternatively, you can sail along Regents Canal on the low, narrow London Water Bus which will travel from Camden Lock Market or Little Venice and along Maida Hill Tunnel, Regents Park and finally for a stop at the London Zoo.
4. Zipline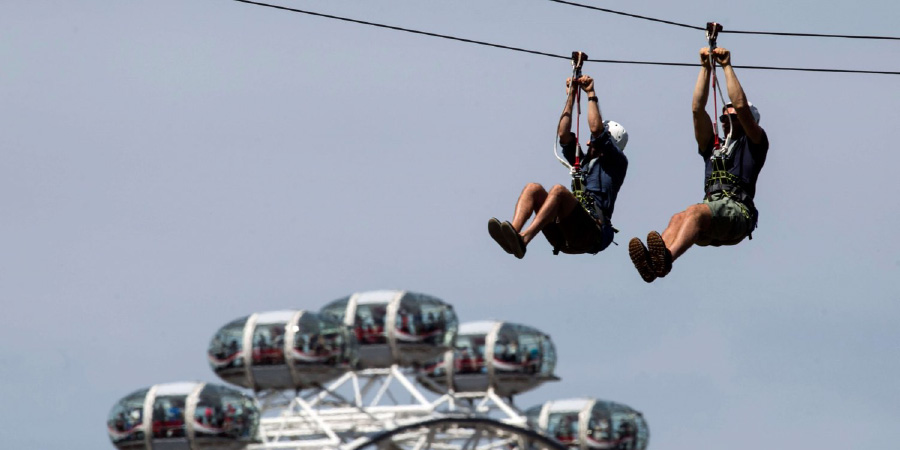 Image Credit: Zip Now London
The biggest city zipline in the world is found in - you guessed it - London! This option is for the real thrill seekers who don't mind the 35 metre drop when they hop off the launch deck and start to zoom along. To be fair, while you will get a fresh view of the Big Ben and London Eye on the zipline, don't expect to have much time to savour the view as you will zip by rather quickly as it's also the fastest city zipline in the world, reaching up to 30 miles per hour!
5. The Tube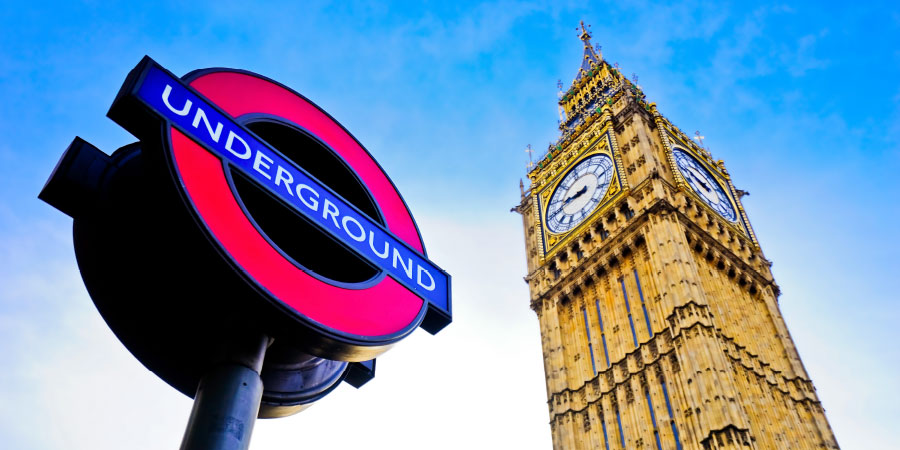 You will find that all of the tourist hotspots are closer than you realize when you use the London's underground subway known as the Tube. For instance, Charing Cross to Covent Garden may be a brisk 10 minutes' walk by foot, but by taking the Tube no sooner would you have gotten on before you are off and exploring again.
Top tip: Be sure you have an Oyster card topped up with sufficient funds in order to use London transport.
BONUS: Head outside of London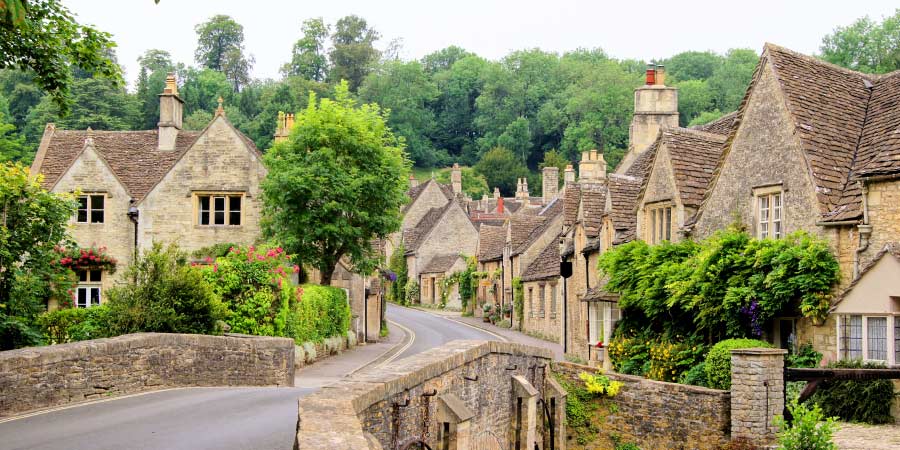 If possible, rent a car or take a tour bus and head outside the capital, because the verdent fields and quaint country houses are nothing short of charming. To see England put on its most beautiful dress, you will have to visit the green rolling hills of the countryside. Cotswolds, pictured above, is rural England at its finest and was made an Area of Outstanding Natural Beauty in the mid-20th century for this very reason. It also gives you plenty of area for an adventurous tourist to meander through as it's fairly large, including five counties: Wiltshire, Worchestershire, Warwickshire, Gloucestershire and Oxfordshire.
Come in to any one of our offices or give us a call at