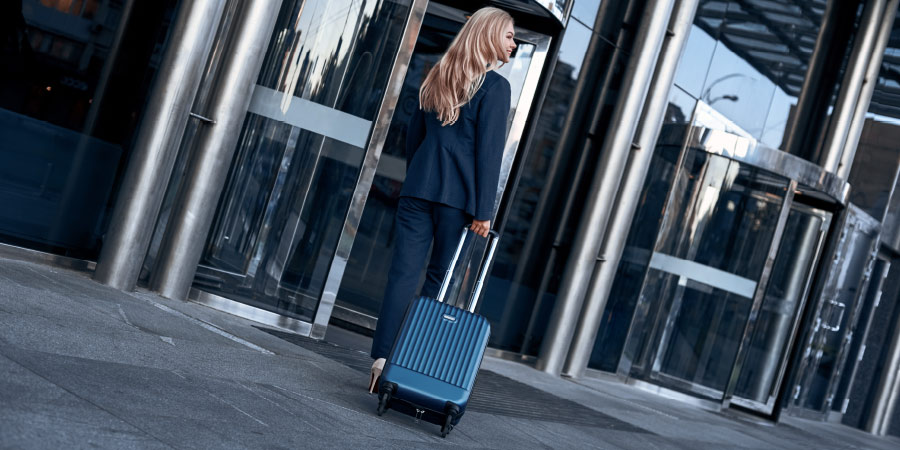 Here are some tips to become the ultimate minimalist packer so you can just use a carry-on for short trips and avoid paying hold luggage and extra baggage fees.
Lay out the items you are thinking of packing on a flat surface and eliminate any "just in case" items. For instance, items like a raincoat can easily be bought in the destination and hotels usually offer toiletries like soap and shampoo so these are items you can eliminate if you really want to stay as light as possible.
Your phone is a Kindle reader, camera, newspaper, photo album, journal, to-do list and so much more with the right apps. And instead of packing your entire 5 step beauty routine, consider a product that will do several things in one such as a moisturizer, primer and mask all in one product.
Don't be afraid of laundry
The idea is to pack as little clothing as possible and that will require laundry duties. Luckily most hotels will provide this service for an added fee or simply head to the nearest laundromat.
Travel wear: Stick to the basics and consider reversible clothing
Solid colours and classic styles that can be worn multiple times without everyone noticing means that you can stick to one or a few of everything, for instance one white button down, one little black dress or dress pants, one pair of jeans in a dark wash, one pair of jeans in a light wash, a pair of trousers/slacks, and a jacket or two, plus a few tops (layerable, depending on the climate). Then mix and match accordingly. Don't forget to pack a few pairs of shoes and enough underwear. Also, a reversible bathing suit means you get two bathing suits for the space of one in your carry on and reversible pants will get you further than you can imagine.
Find a colour palette and pack around it. For instance, if your dominant colour is tan, pack colours that complement it like white, brown, navy, cream, burnt orange etc. This will make it easier to mix and match.
---
Wear your heaviest shoes and clothing when boarding.
Minimize issues with weight restrictions by wearing your sweater and jeans onboard the plane. This will also be useful as planes tend to be a bit chilly anyway. Also, pack your slippers and loafers in the front so that they don't mix with the clothing.
Know about Airport Security requirements in advance.
In 2018 the TSA implemented new requirements regarding powders in carry-on luggage. Also remember 3.4 oz. is your limit for liquids. Be sure to contact your Travel Advisor to stay up to date with all regulations to minimize issues at the security checkpoint.