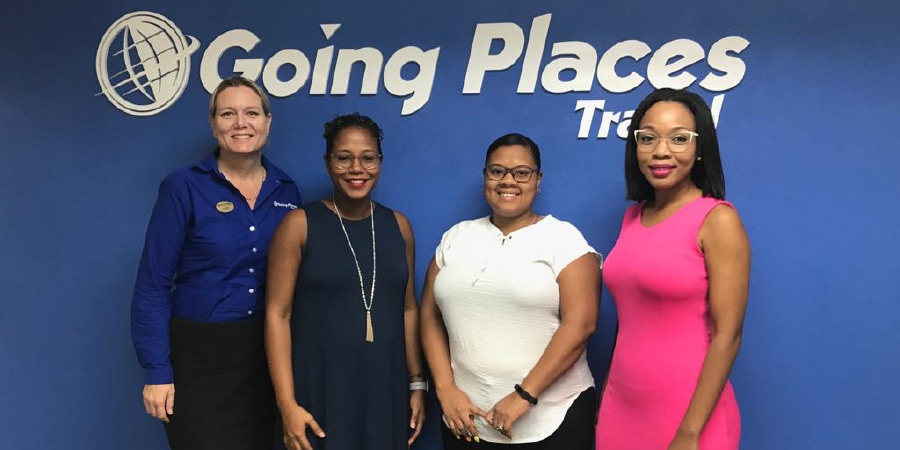 Going Places Travel, in collaboration with Egi Women, recently announced the winner for their Win-a-Cruise-for-two competition, held between June and July in Barbados.
Delia Chase was the lucky winner of a 7-Day cruise for two from Barbados onboard the Carnival Fascination. Delia expressed delight at winning the cruise promotion, saying that she'd never cruised before, and had also never won a competition before. She said she would be going on the cruise with her husband, and also planned to book additional spaces so that her children could accompany them on the cruise.
Alana Gray, Barbados Country Manager of Going Places Travel shared: "We had an incredible response to the competition and would like to thank everyone who completed the survey. A huge congratulations to Delia on winning the cruise. I am sure she will have a great time."
Founder of Egi Women Gina Cummins commented: "We are extremely thrilled to be a part of such an amazing travel promotion and wish Delia and her family amazing adventures exploring the Caribbean. We fully support women getting on board with travel opportunities such as these, which gives them a chance to experience the world and return home even more inspired."
The competition garnered more than 5,000 survey submissions and was undertaken in part to gather market research on travel trends and insights in Barbados. Going Places Travel will publish a travel trends report based on its findings later this year.
Going Places Travel has offices in Antigua, Bahamas, Barbados, Dominica, Grenada, St. Lucia, St. Vincent & the Grenadines and USA. Today, Going Places Travel has a team of over 155 travel professionals dedicated to making travel dreams become a reality. Contact their reservations team today.
Come in to any one of our offices or give us a call at