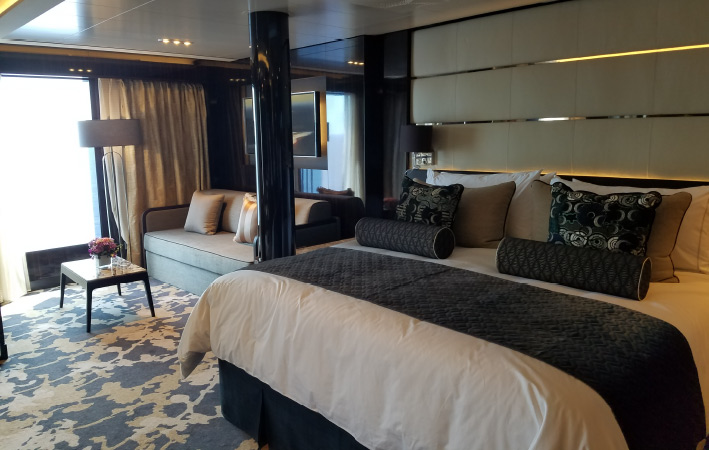 Norwegian Cruise Line shows off its newest ship
Norwegian Cruise Line treated a boatload of travel advisors to experience the Norwegian Bliss, its newest addition to the NCL fleet. Norwegian Bliss is its largest ship with 20 decks and a passenger capacity of just over 4,000 (double occupancy). Some of our Travel Advisors from the US office in Florida were invited to experience the impressive cruise ship.
The advisors lauded NCL for a job well done in making Bliss the most modern and open ship of its fleet, while also boasting several new features and attractions. The travel advisors were able to experience all the ship had to offer including the Go Kart race track and Laser Tag. They also enjoyed the show 'Havana' and enjoyed the nightly entertainment onboard the stunning ship.
Check out some interesting facts about the beautiful new ship below!
10 Interesting Facts about Norwegian Bliss
1.The hull of the ship features sea creatures designed by the artist Wyland, who is one of the world's premier marine life artists. It is called "Cruising with the Whales".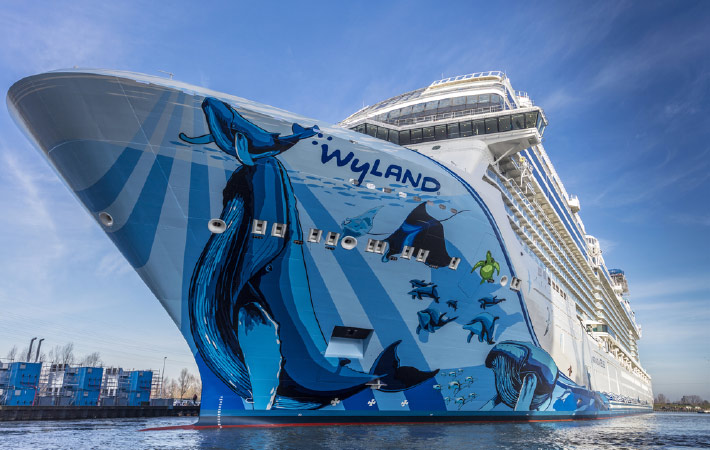 2. The racetrack is the longest racetrack at sea covering two decks on the aft. The electric cars zip around the track reaching speeds up to 30 mph, with the noise put into the helmet.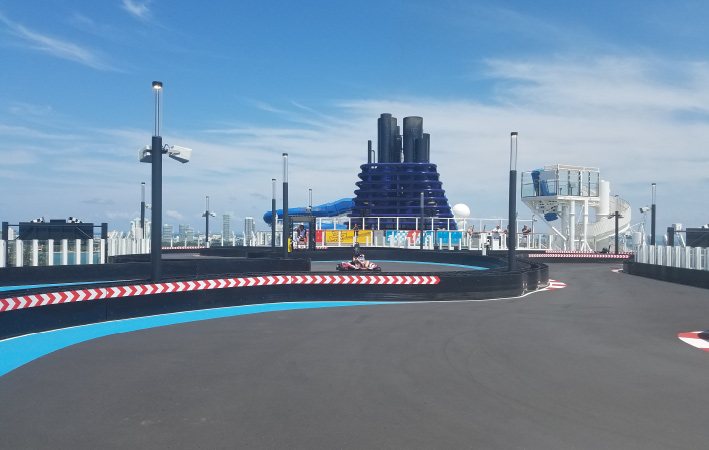 3. Must try for game lovers: Laser Tag! The top deck of the ship has open-aired Laser Tag. The best time to visit is at night to experience the lights.
4. The Bliss features an amazing Aqua Park with two multi-story waterslides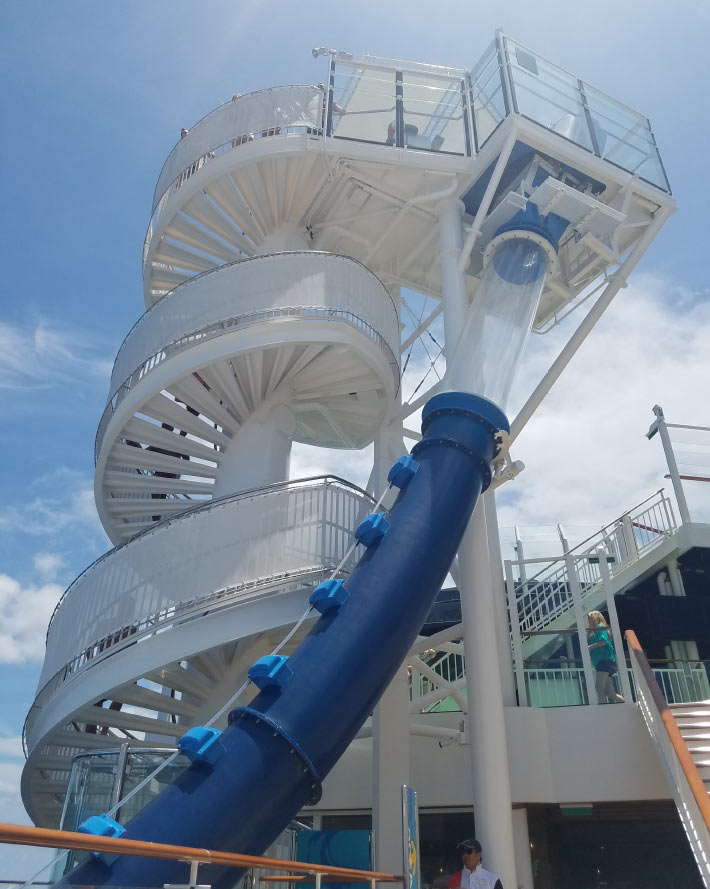 5. Oceania Inspired Cuisine: The menus have been developed in coordination with the Oceania Cruises culinary teams to improve the dining experience.
6. Observation Deck is front of the deck 15 with 20,000 square feet around the ships bow for open views for those scenic cruises through the Panama Canal, Alaska, and more.
7. For Guests in The Haven, there is a 2-story observation area just above the Observation Deck 15, that is private to those in the Haven Suites.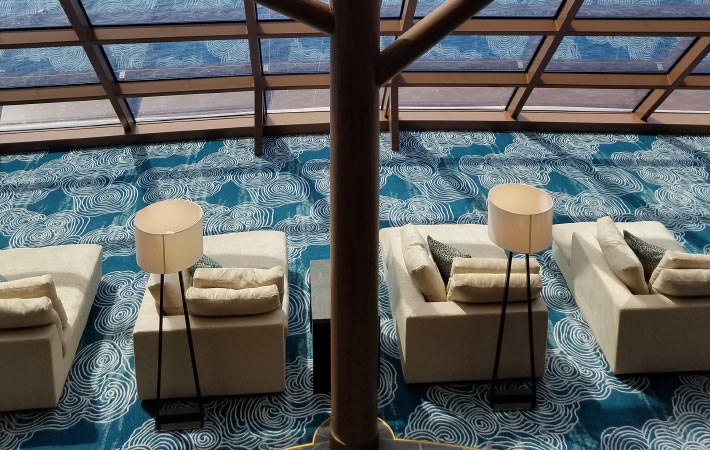 8. Newest Club is the Cavern Club: New Venue is based on the Liverpool Club where the Beattles played in the 1960's. Enjoy live performances by a Beattle's cover band nightly.
9. Highlight restaurants are Jimmy Buffet's Margaritaville at Sea, Q Smokehouse – Texas BBQ, Mojito Bar, Brew House, Cigar Lounge and the Whiskey Bar
10. Finally NCL Bliss debuts the à la carte dessert cafe named Coco's which offers chocolate delights, gelato and milkshakes day and night to satisfy the sweet-tooth of cruisers. Not to mention its spectacular Chocolate fountain!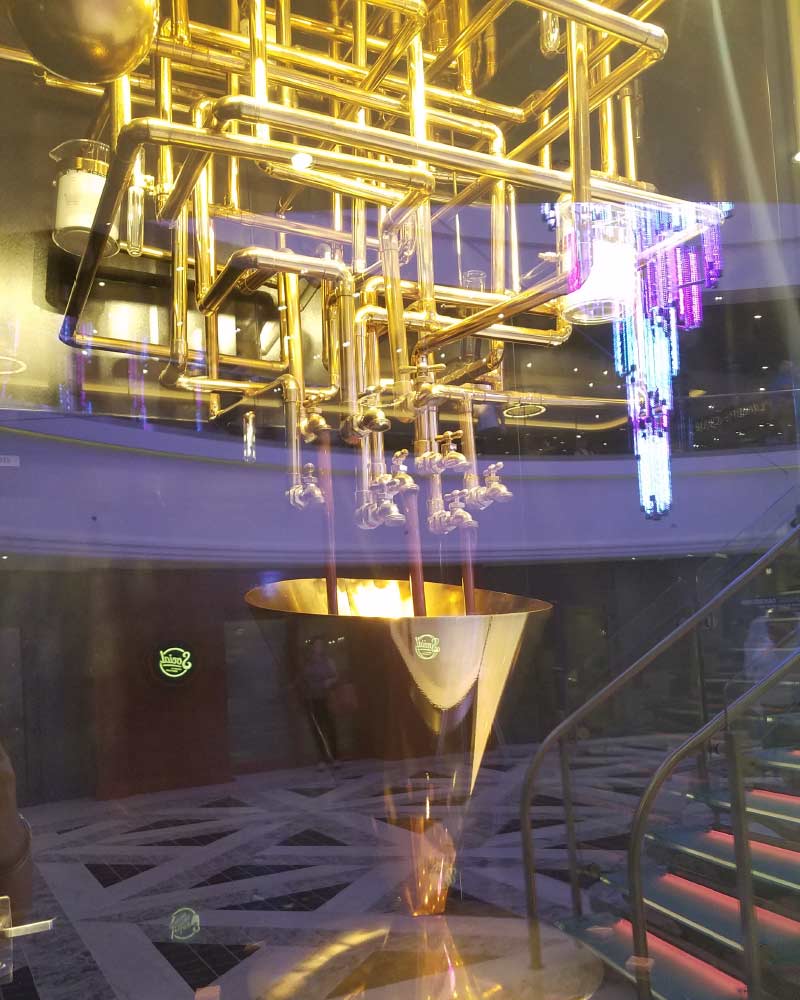 Norwegian Bliss will begin cruising the Caribbean and Alaska seasonally beginning summer 2018.
Contact one of our Travel Advisors to book your cruise today!