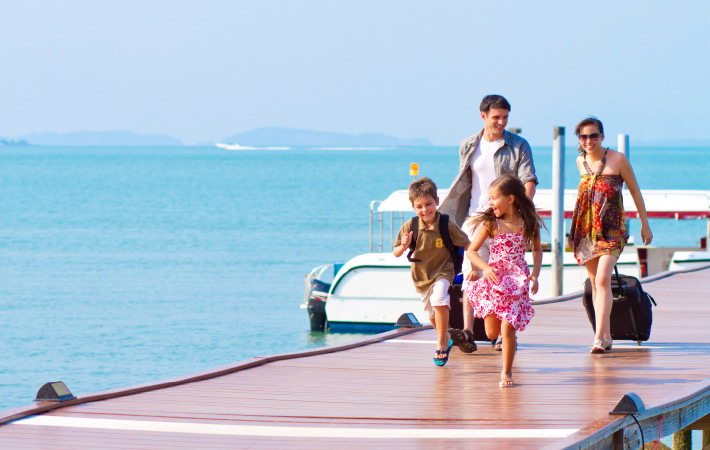 *This story originally appeared on Virtuoso
You might not think that you could wander off the beaten path with a package vacation – but today's package travel options are no longer cookie-cutter trips for the masses. Independent-minded travelers and adventure seekers, take note: Particularly in the luxury market, travel packagers can customize itineraries while flexing their market muscle to deliver VIP service and land the best possible prices, a hard-to-match price-to-quality value.
Package vacations span from beach idylls in French Polynesia or family adventures in Hawaii to week-long road trips around Ireland to visit castles, Celtic ruins, and musical pubs with recreational breaks to learn fly fishing and hike the Connemara hills. Special interest trips range from serial spa-going in Italy to limitless golf in Mexico. Package deals allow travelers to create their own personal, customized trip, rather than committing to a pre-determined itinerary and group departure with strangers.
Customizing that package is the job of a travel advisor: a psychologist-meets-globetrotter dedicated to marrying a client's personality, budget, and aspirations to a matrix of travel possibilities spanning destination alternatives, transportation, and lodgings. The Internet allows everyone to act as DIY travel planners, but professionals who spend their lives understanding the travel landscape bring trustworthy perspective and insider access.
Longstanding relationships with suppliers mean advisors can pull strings. For those who have never considered one, here are four reasons to consider a travel package:
1) It's (usually) cheaper
The sum of its parts is usually far less than the à la carte rates readily found on the Internet. "A package can often save clients a lot of money due to a company's buying power," says Kristy, a travel advisor based in California. "They have wholesale contracted rates on cars, flights, and hotels."
2) It saves time
Someone has already figured out the quickest route from airport to beach chaise, the best time to beat the lines at the Louvre, how to get tickets to the Sydney Opera House (including backstage access) or VIP treatment in a Napa Valley winery.
3) You'll receive a higher level of service
Because of their longstanding relationships, hotels and on-site contacts such as transportation providers and tour guides are invested in maintaining their reputations for providing exceptional travel experiences, ensuring that travelers get their utmost attention.
4) It's flexible – and personal
A package vacation is not a one-size-fits-all proposition. Travelers can choose their class of airline, as well as hotels and villa rentals across the luxury spectrum. Luxury resorts range from the tropical St. Regis Bora Bora Resort in French Polynesia to the all-suite Grand Velas Riviera Maya in Mexico.
Interested in having a package made especially for you, tailored to your interests and aspirations for the trip of your dreams? Contact a Going Places Travel Advisor!