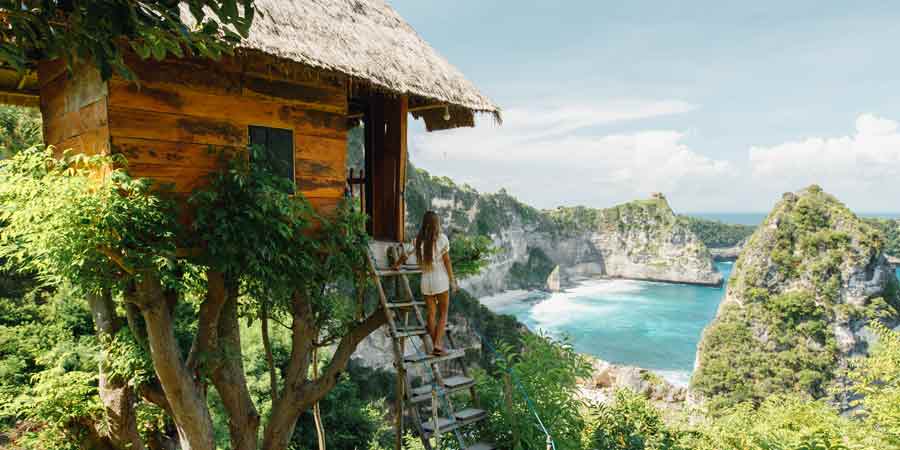 There's no denying that we're living in an environmentally conscious time in this precious world we often take for granted. With that being said travelers must play their part to reduce their carbon footprint and there has never been a better time to get involved. Here are 6 easy tips that are not only friendly for the earth but your wallet too.
Where to get your water
There are still lots of places where it's unsafe to drink tap water but constantly buying plastic bottles is a big no-no. Investing in a water filter is the perfect way to always have clean water at hand and you can re-use it on any future adventures. (Not sure if this is applicable. I would suggest removing it)
Eat and drink locally
Step away from the traditional chain restaurants and seek out the best in local produce and ingredients. Half the beauty when visiting new countries is in experiencing their cuisine. Street food is a great way to get a taste of the culture especially if you're on a budget. #SupportLocal
Airplane tips for saving carbon and money
Did you know that flying first class can be more than five times as heavy on carbon per person? We suggest flying economy. It cuts back on carbon emissions and saves a few dollars too. You can also help by taking direct flights and packing as light as possible to cut down on the weight of the airplane, thus saving on fuel and baggage charges.
Slow down your travels
When possible, opt for the train instead of a flight or even carpools. Direct flights are the easiest way to avoid planning multiple leg transportation.
Do not disturb
One of simplest ways travellers can help the environment is by hanging a 'Do Not Disturb' sign on their door. Do you really need your entire room cleaned when you have only been in it for a few hours? Best of all, some hotel chains will now reward you for choosing not to have your room cleaned.
Interact ethically with animals
Sadly, there are plenty of unethical animal attractions and well-meaning tourists can be charmed by the prospect of an amazing image. Only take photos if you're a safe distance away from an animal, if they can move freely, and if they're in their natural habitat. Additionally, you should do your research before visiting any animal related attractions.