>
Come explore with Crystal, where Luxury Is PersonalTM
Luxury should be whatever you want it to be. It should put you perfectly at ease. It should feel effortless. Relaxed. It should certainly never feel fussy. Judgmental. Or pompous. Luxury should know who you are and what you want. Whether that's truffle sauce, béarnaise sauce or tomato sauce. Luxury is defined by what you want. Not by what anyone might think you want. Come explore with Crystal, where Luxury Is PersonalTM.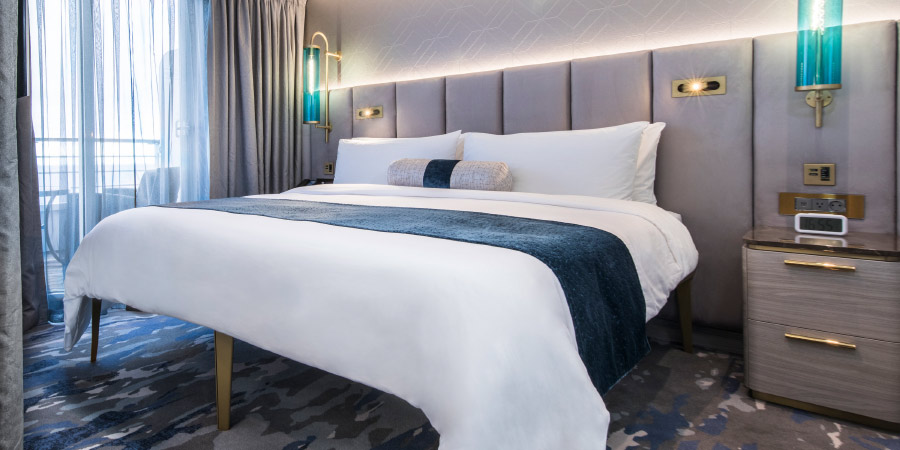 Service
The Heart of Crystal
With a 1:1.6 Staff to Guest ratio, the essence of the award-winning Crystal Experience has always been its people – professionals chosen for their warm personalities and unparalleled expertise, each with a nuanced understanding that luxury means different things for every guest. Whether traveling by Ocean, River, Yacht or Expedition, you are welcomed into the Crystal Family, immediately embraced by its genuine hospitality.
Service Highlights
Industry-leading staff-to-guest service ratios
Concierge services, by professional affiliates of Austria's prestigious "Les Clefs d'Or"
Butler service in every suite
Names and preferences remembered
Anticipatory and unobtrusive; friendly and personable
24-hour room service
Twice-daily housekeeping with nightly turndown service
Complimentary launderettes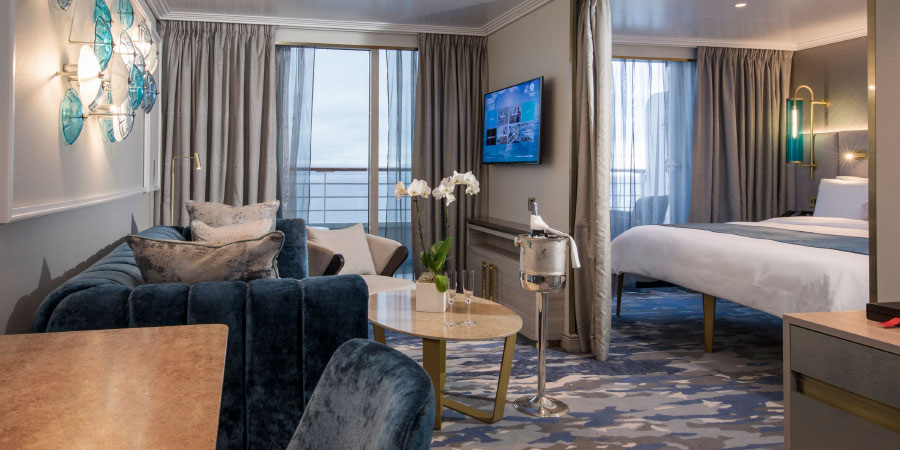 Space
Expansive, Open & Welcome
Stunning ships of celebrated design are lauded for their contemporary elegance and sophisticated, trend-setting style. Every ship in the Crystal fleet carries far fewer guests than vessels of similar size, allowing for the industry's loftiest space ratios. From grand showrooms and beautiful dining rooms to boutique bars and intimate bistros, the guest experience is easily curated to very personal expectations.
Space Highlights
Award-winning contemporary design
Lavish suites and penthouses with generous private verandahs
Gorgeous, modern staterooms, most with private verandah
Dedicated spaces for personal enrichment
Feng Shui-inspired spas, state-of-the-art fitness centers
360º Promenade Decks, a rarity on ships today
Multiple venues for fitness and entertainment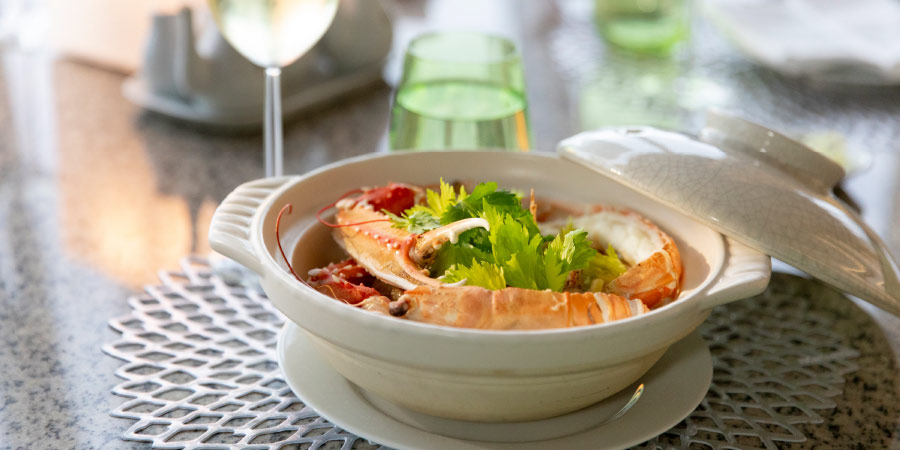 Quality
The Finest of Everything, as you wish
Inherent in the Crystal Experience are the underpinnings of luxury, both noticeable and discreet. Combining the comforts of home with its own unique understanding of luxury travel, every aspect of your journey with Crystal is curated to exacting specifications – some that you expect, many designed to surprise and delight. After all, your Crystal Experience should be exactly as you wish, and then some.
Quality Highlights
Master sommeliers and Connoisseur Wine List
Premium spirits such as Grey Goose, Herradura Silver, Knob Creek and Hennessy VSOP
State-of-the-art computers in the ComputerUniversity@Sea (Ocean)
Award-winning entertainment, renowned guest speakers and local enrichment
Optional Vintage Room wine dinners
Nobu Matsuhisa's only sea-going venues (Ocean & Crystal Endeavor)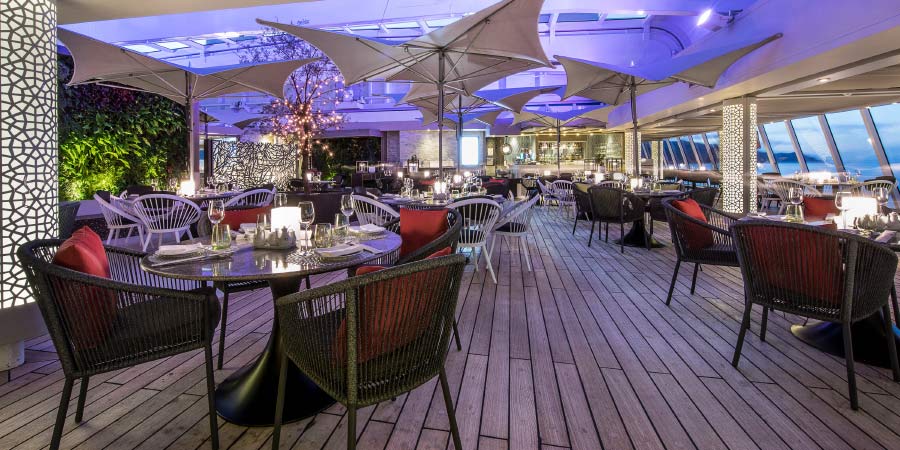 Choices
Limitless Options, Yours for the Choosing
If choice is the ultimate luxury, then Crystal is your ultimate choice. Active and adventurous. Relaxed and sublime. Your options are as varied as the places you'll visit. Dine as you desire with open seating. Order in and sip champagne on your private verandah. Enjoy everything from grand entertainment to boutique enrichment. No matter what piques your curiosities, time is easily tailored to your own personal interests.
Enriching Choices
Extraordinary culinary options
Crystal Life Spa & Salon
Resorts World at Sea Casino (Ocean)
Yoga, mat Pilates, personal training and more
Afternoon Tea and evening dancing at Palm Court
Cigars and cognacs at Connoisseur Club
Golf driving nets and full-size paddle tennis courts (Ocean)
Supervised junior activities (Ocean)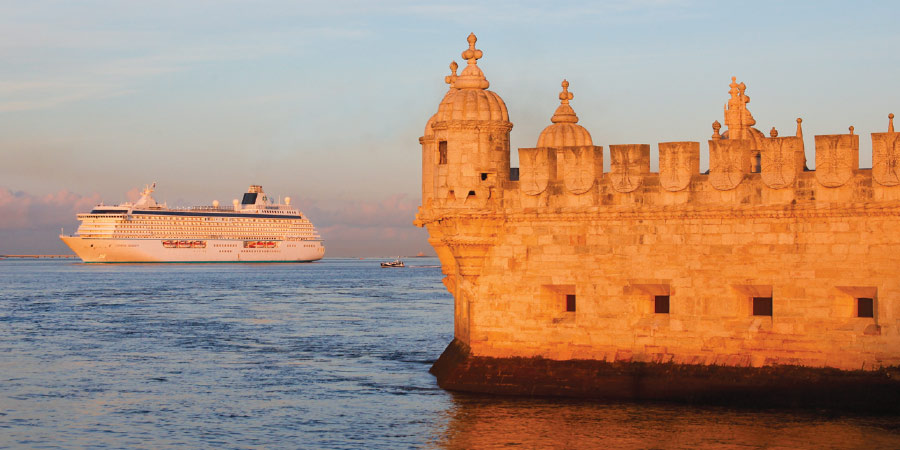 Destinations
Everywhere & Anywhere you want to go
Whatever it is that inspires your wanderlust – bucket-list adventures, cultural discoveries, historical quests or the sheer romance of travel – Crystal makes your dreams come to life. Every journey, whether by Ocean, River, Yacht or Expedition, is anchored by Crystal's commitment to illuminate your world in a new light. To connect people and cultures to places, sparking moments of discovery and facilitating your own personal vision of a well-traveled life, well lived.
Destination Highlights
Ocean voyages to global destinations including epic World Cruises
River cruises on the Danube, Rhine, Main & Moselle rivers
Yachting sojourns from the Adriatic and Seychelles to the West Indies
Expedition adventures from pole to pole
More than 2,000 Crystal Adventures ashore (Ocean)
Complimentary Crystal Collection of curated destination experiences (River)
Complimentary Crystal Adventures, cultural and active (Yacht Expedition)
Complimentary "You Care. We Care." voluntourism excursions (Ocean)
Pre- and post-cruise land programs; mid-cruise Overland Adventures; Boutique and Private Adventures
All-Inclusive
Unparalleled Quality
Step across the threshold of any Crystal ship and enter a world of indulgent luxury, where an unmatched standard of all-inclusive services and amenities ensures your every want and wish has already been considered. From exquisite cuisine and an endless pour of the finest wines and spirits to dynamic entertainment, personal enrichment and an array of options for fitness or solitude, everything you can imagine is already included.
Always Included
Fine wines, champagnes, premium spirits and specialty coffees
Michelin-inspired cuisine and 24-hour in-suite dining
Specialty dining, including Umi Uma by Chef Nobu Matsuhisa (Ocean & Crystal Endeavor)
Entertainment and enrichment
Unlimited Wi-Fi/Internet access
Pre-paid gratuities
Complimentary Crystal Adventures (Yacht Expedition)
Complimentary Crystal Collection of curated destination experiences (River)
Complimentary "You Care. We Care." Voluntourism (Ocean)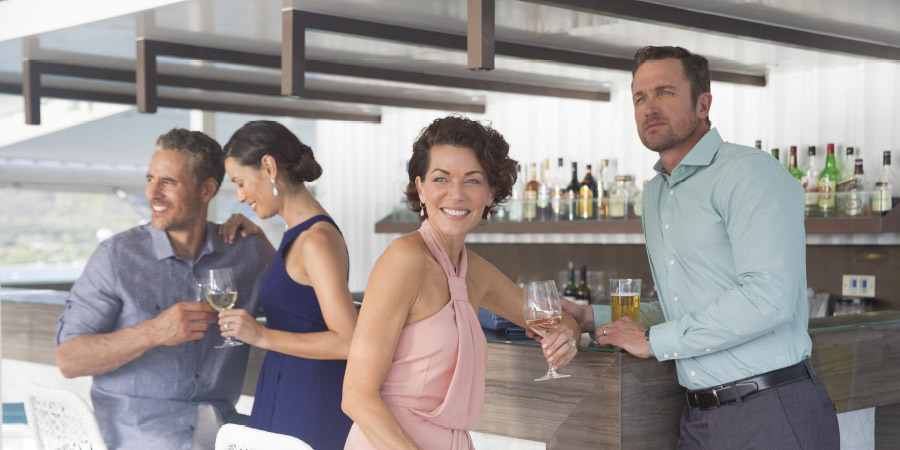 Crystal Society
Your Crystal Family at Sea
Among the greatest joys of travel by ship are the friendships made on journeys of discovery to lands far and wide. From the moment you step aboard a Crystal ship — by Ocean, River or Yacht Expedition — you become a member of the Crystal Family at sea, the Crystal Society. Crystal Cruises is thrilled to welcome you to its world of all-inclusive luxury and look forward to rewarding your loyalty with privileged benefits
Membership Highlights
Exclusive Crystal Society member-only savings on every voyage
A hosted onboard cocktail party on every voyage (levels three and above)
Complimentary upgrades, shipboard spending credits and free cruises (Penthouse guests and above)
Exclusive milestone recognition dinners, Crystal Society presentations and invitations to private parties (varies by level)
Custom-designed Crystal Society recognition pins
Annual Crystal Society sailings with dedicated special events and onboard parties every year
Digital subscription to Crystal's Passport magazine
Interested in experiencing the exquisite luxury of a Crystal Cruise?
Come in to any one of our offices or give us a call at