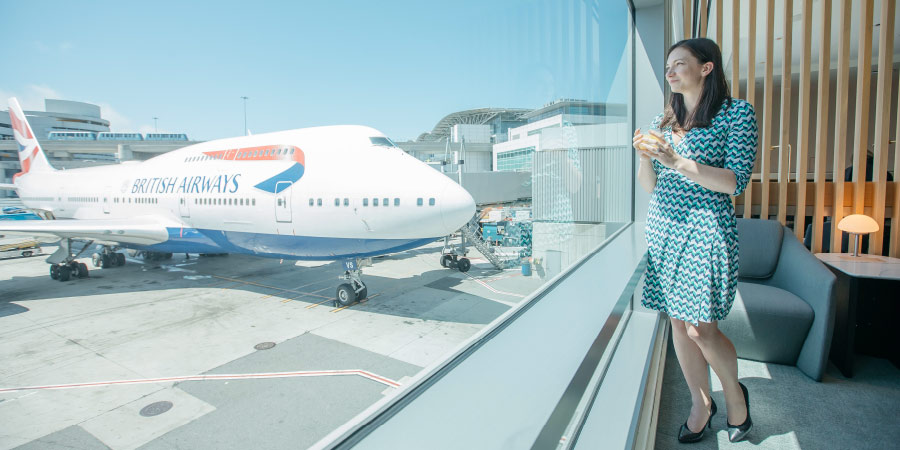 The article below was originally published as a press release from British Airways
Lounging in San Francisco
British Airways unveils its new lounge in San Francisco, the third US lounge to benefit from the airline's investment plan for its customers, following the recent opening of its First and Club lounge at New York JFK's Terminal 7.
The new contemporary lounge is spread across 665 square metres with fantastic views of the runway, thanks to floor to ceiling glass windows that run along the side of the lounge letting natural light flow in.
The airline has created a number of zones throughout the lounge to cater to its customers' needs. For those wanting to unwind ahead of their flight, they can do so at the beautifully crafted granite feature bar, that forms the centre piece of the lounge. Customers wishing to catch up on some work ahead of their flight will be able to use a new study area with wireless printing facilities.
In the main seating area there is a deli bar where customers can help themselves to a wide range of food and drink options. For the airline's customers traveling in First, there is a new exclusive Boutique Dining room, where customers can enjoy fine wines and menus inspired by some of world's top chefs.
The airline has created a 360 degree interactive video of the lounge, that can be viewed here.
Carolina Martinoli, British Airways' Director of Brand and Customer Experience, said: "We know that lounges form an important part of the journey for some of our customers, so we're delighted to be able to open this new space in San Francisco, the third lounge in the US to benefit from our investment program. We think customers will love the new look and feel. We have had such positive feedback from customers who have experienced our New York lounge and they both follow the same design concept."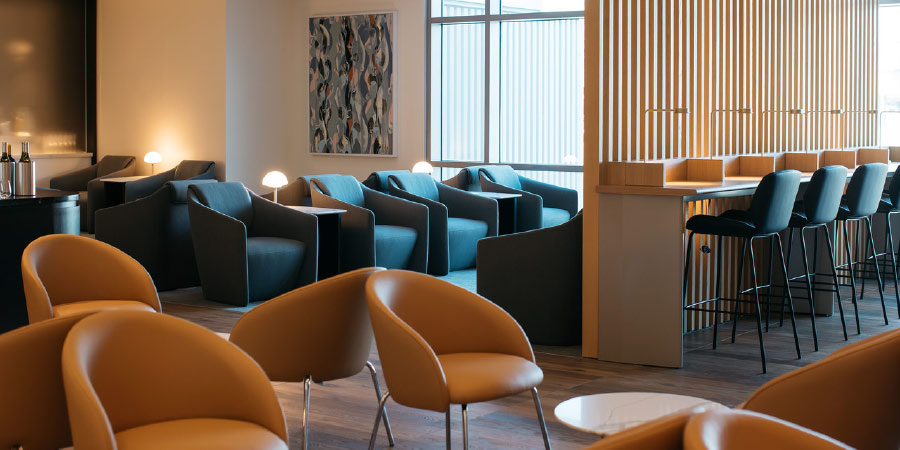 British Airways worked alongside British designers Graven on the interior scheme in collaboration with San Francisco based William Duff Associates, who led the architectural design to carefully design a lounge that maximises space. The lounge also features a number of pieces of artwork from Bill Jacobsen, Doug Hall and Ruth Root, who are all local artists.
San Francisco is an important destination - not only is it the gateway to the technology hub of Silicon Valley, the beautiful sites and rich cultural history of the city itself are a magnet for UK business and leisure travellers alike.
This is the fifth lounge to open under the new design concept after the airlines Club and First lounges in New York's JFK , Rome in Italy and Aberdeen in Scotland. The British Airways lounge in Johannesburg will be next, with further investment planned in Geneva, Chicago and at the airline's hub, London Heathrow.
2019 is British Airways' centenary year. The airline is investing £6.5 billion for its customers over five years, including the installation of the best quality Wi-Fi and power in every aircraft seat, fitting 128 long-haul aircraft with new interiors and taking delivery of 72 new aircraft. This year the airline is also introducing its Club Suite, a new business class seat with direct aisle access.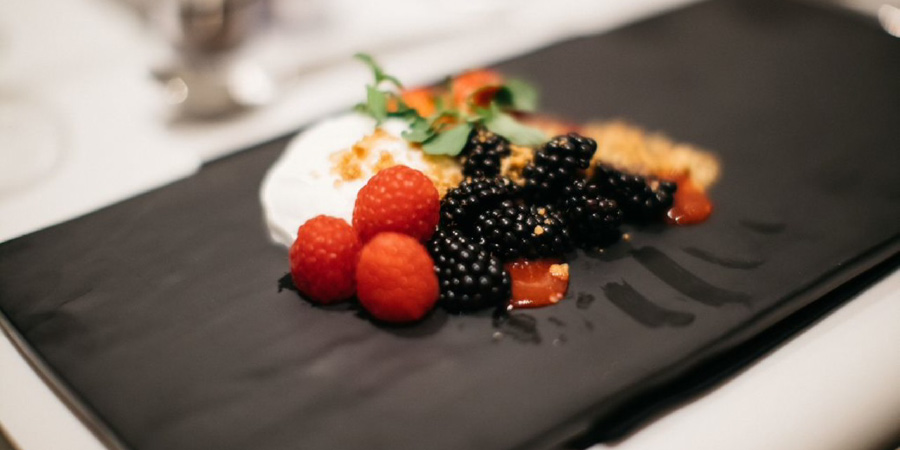 Sample First First Boutique Dining Room menu:
Selection from the Charcuterie Board:
Busseto Prosciutto, Chorizo El Ray, Olli Salumeria Salame,
Columbus Coppa
Mitica Drunken Goat, Esperanza Manchego, Don Juan Mahon
Served with Marcona Almonds, Marinated Olives, Cornichons, Sourdough Toast and Fallot Grain Mustar
Soup:
Garden Vegetable, Lemon Orzo Chicken
Entrees:
Seafood Cioppino with Shrimp, Scallops, Sea Bass, Haricot Vert and Rouille
Rigatoni with Heirloom Cherry Tomato Sauce, Ricotta and Parmesan
Add Grilled Chicken, Shrimp or Scallops
Mezze Plate:
Mini Vine Roasted Peppers, Grilled Local Shiitake Mushrooms, Marinated Heirloom Tomatoes, Hummus Warm Pita
Dessert:
Blackberry Granola Yogurt Parfait
Cheese:
Laura Chenel, Goat Cheese, Sonoma County CA,
Bellwether Farms Point Reyes Blue Cheese, San Andreas, CA
Fresh Pita Crisps, Fig Spread
Interested in flying on British Airways?
Come in to any one of our offices or give us a call at