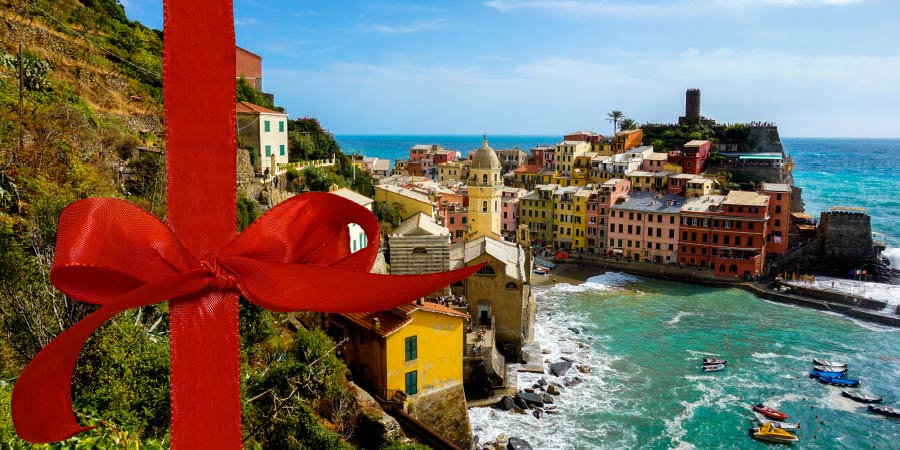 by Camille Wiltshire
The Holiday season is upon us and you still haven't found the perfect gift for your loved ones. Have you considered giving the gift of travel? Here are 3 reasons why you should.
Experiences, not "stuff"
Now more than ever, people want experiences, instead of more things. Increasingly millennials are seeking amazing experiences that can help them have a more fulfilling life, broaden their horizons and give them some great stories to share, in real life and on Instagram. For that reason, other industries like retail are reportedly struggling while travel is booming, and it's clear to see why. It is now easier than ever to travel, with sweet flight deals and cruise specials around every corner. Call up a travel advisor and have them plan the gift of travel that you can be guaranteed they'll love.
Spend quality time with those who matter most
The holidays are about spending time with loved ones and there's no better way to do that than to take a family trip with your loved ones. Surprise your family with a paid trip to somewhere you have always meant to go, like Disney World or the Mediterranean.
Best gift for the person who has everything
The frequent flyer in your life is likely someone with picky taste, who can get anything from overseas and is therefore not easy to shop for. It also doesn't make sense to get them anything too heavy or cumbersome that they can't force into a carry on. Keep up with their jetsetting, minimalist lifestyle by giving them travel credit instead that they can use toward their next vacation.
Bonus reason: Perfect last-minute gift
Strapped for time, gift cards are a great last minute present and super easy to wrap, just add a bow! We'll even enclose them in a special gift card holder and a nice envelope for you.
Give the gift of travel with our

Gift Cards


Come in to any one of our offices or give us a call at