As we approach a new decade and prepare to submit our vacation for the year make sure to keep these travel hot spots in mind. Now ask yourself 'what are you seeking in 2020?' Is it adventure, adrenaline, all the food you can imagine, a solo or girls trip or maybe even a family trip with all the kids? Regardless of what comes to mind let us help you determine which destination is right for you in 2020 together. You just tell us where we'll handle the rest!
Greece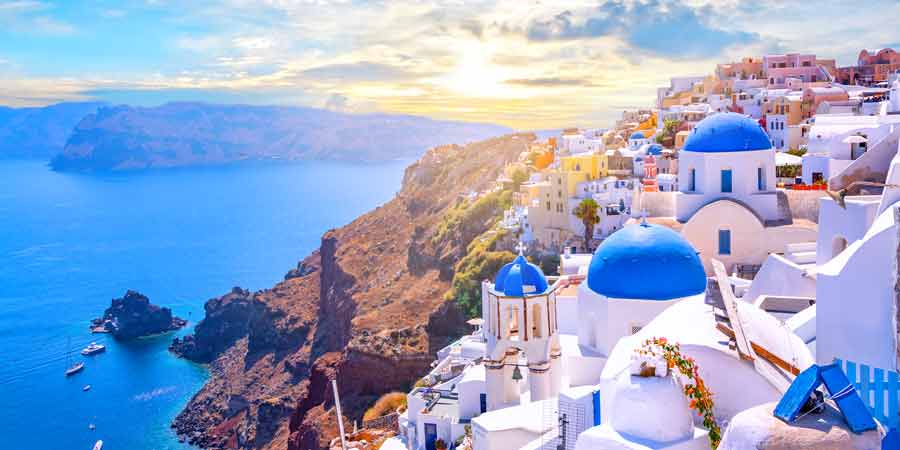 This picturesque place is becoming more and more popular and is the perfect destination to capture that exquisite instagram worthy content. You can take a walk through the history by checking out all the archaeological sites all while being surrounded by the beautiful blues of the Mediterranean Sea or experience the overwhelming hospitality and versatility in cuisine while sitting on their many fascinating beaches. Pro Tip Greece is packed full of adventure activities, nightlife, food, and perfect weather which makes it a great destination. When to go: If you want to indulge in some vitamin D the best time to go to Greece is between May & October. The hottest and busiest months are July and August so try to avoid going at that time if you don't like crowds or too much heat! Pro Tip June & September attract a lot of honeymooners which may mean a rise in hotel prices. To get the best deals, aim for March to May and October when booking your holiday.
Italy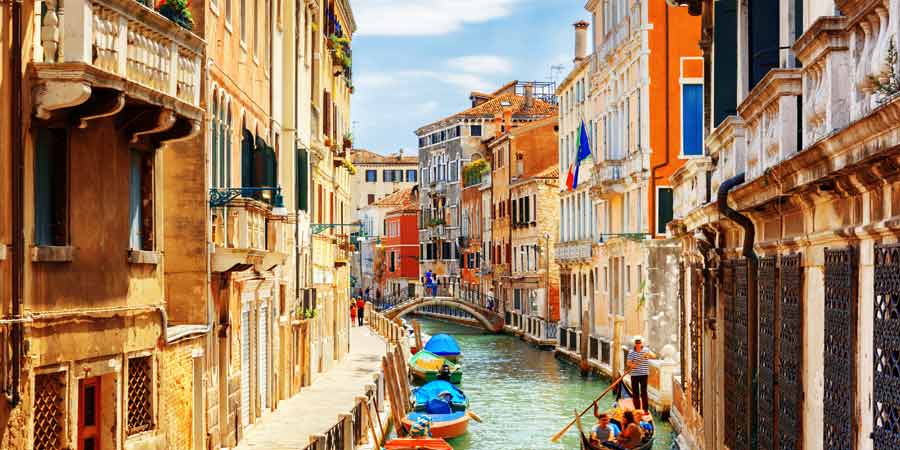 The sites of Italy are very much like walking right into a postcard. Discovering the villages, cities, and secret gems that Italy has to offer or discover a living museum and indulge in the history that lies beneath some of the most astounding architecture in the world. If you're a foodie Italy will surpass your expectations with endless cuisine options and perfect wine pairings. Although you should always ensure to leave room in your itinerary for some of the dazzling Italian islands adventures like Capri, Lampedusa, or Sicily. With so many options of things to do in Italy it's no surprise that it's a hotspot destination for solo travelers moving on their own beat. Pro Tip live like a local and adopt their public transport ways to save some extra coin and splurge on the vast shopping options instead.

When to go: Aim for months during the spring season such as April to June leading into summer right before the full fledged heat comes on, or dive into fall during September and October when the weather is cool but not too chilly. Pro Tip the fall season is less busy so prices tend to drop during this period so you can splurge on many different experiences.
Antartica

This scenic destination is a must for any animal loving adventurous traveler in 2020. The untouched icebergs, wildlife, and astounding landscapes will almost feel like you are in another world as the southernmost continent's beauty cannot be exaggerated. Antarctica is an opportunity of a lifetime that must be discovered while it is still in its prime as global warming studies continue. Pro Tip Antarctica also has the cleanest air and stable weather making it perfect for stargazing, so to ensure you have a chance at catching a glimpse of the southern lights book your getaway between March and September.
When to go: Deciding what time is the "best" depends on what you are personally trying to get out of your Antarctica adventure. Are you looking for wildlife sightings, mating season, penguin hatchlings, icescapes, or just good ole' adventure? November temperatures tend to be colder and polar ice is still breaking up, so access to some areas may be limited. However, this climate also offers the most impressive icescapes, pristine snow, and breathtaking scenery. Pro Tip November is whale season so keep your camera ready to get that perfect instagrammable shot. If you're seeking sunlight December to Early February are your months with nearly up to 20 hours of light a day which make these the warmest months. On the other hand, March is when temperatures start to drop and you can really see the season start to change. This is when all the animals have hatched and gone out to sea making this the month for more landscape adventures. Pro Tip pack a warm pair of waterproof boots.
Paris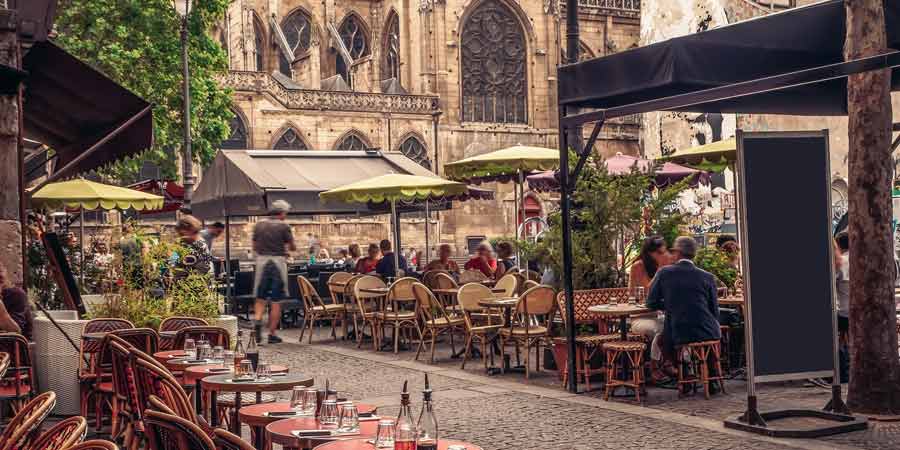 Take living your best life to the next level and go on the great city escape you deserve, in the one and only Paris. This city is known for love & fashion, stinky cheese, pastries, and wine which sounds like a divine combination right about now. It's also the top destination to plan your next girls trip city getaway in. Now imagine just lounging at the cutest little cafe in view of the Eiffel Tower after shopping at the finest stores all morning. Laughter is flowing over some of the most superlative cuisine with french wine that just seems to keep flowing into your glass...and scene! Let's get planning together.

When to go: With the record breaking heat spikes in 2019 escape the crowds and beat the heat by visiting Paris in it's delightful off season of April to June and October to early November when the weather is slightly more mild and the tourist crowds aren't as large. Pro Tip for the shopaholics sales in France are state-regulated, and retail discounts are allowed only twice yearly, during two six-week periods. Winter Sales run from early January through mid-February, and the summer Sales extend from late June through July.
Hawaii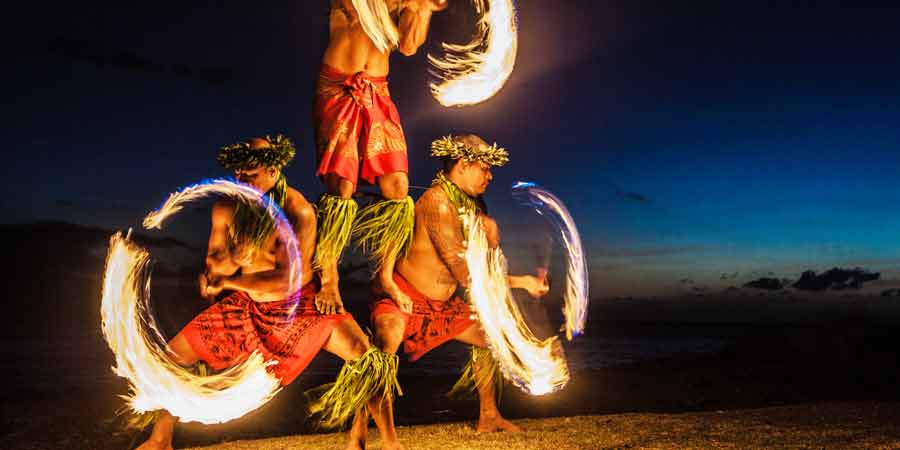 There's never a dull moment when it comes to planning your vacation in Hawaii. With such a large variety of things to do there's no wonder why it's the top destination in 2020 for family travels as there is something for everyone in this magical destination. Whether you're seeking, adventure, adrenaline, wildlife, sightseeing, or just some good ole' beach relaxation, Hawaii has something to leave each family member happy and entertained.

When to go: Hawaii's best time of the year is similar to Antarctica and all depends on what you would like your itinerary to look like. On the bright side, Hawaii has great weather all year round averaging between 26 to 31 degrees Celsius which makes it great for hiking & fishing. If you're chasing waves you want to look at November through to March to catch some pro worthy waves. Although make sure to grab your camera and snap some shots of whales from February to March. Pro Tip hurricane season is generally between June & November but large storms are rare. You should still be prepared for some rain during these periods.
Croatia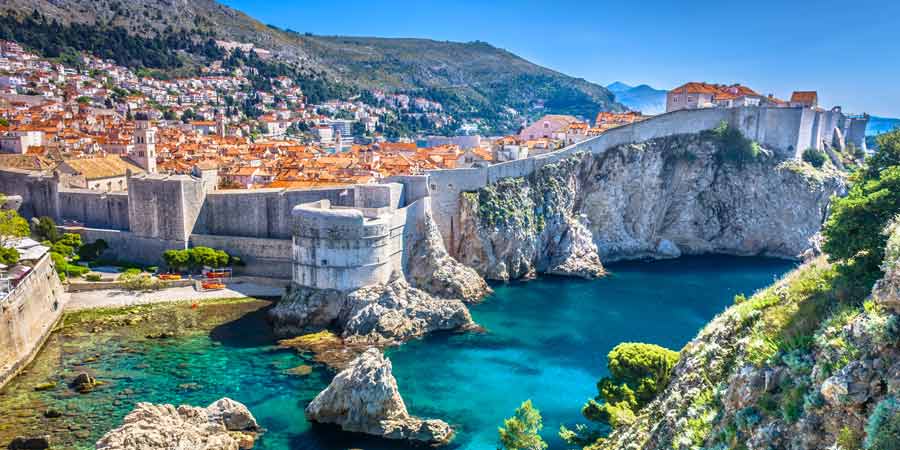 Home to one of the filming locations of the well known HBO shows Game Of Thrones, national parks, music festivals, and some of the most alluring coastlines & beaches, Croatia has been nominated the #1 destination on the rise for 2020. If you pride yourself on keeping current with the newest trends then Croatia needs to be added to your bucket list to gather some content because did it really happen if it's not on instagram?!

When to go: Croatia is picture perfect 365 days of the year so it's nearly always the best time to go but June to August is the peak season. This is the time that tourists flock to this coast to indulge in music festivals and events. Pro Tip prices hit rock bottom during their low season of October to April, making this the perfect time frame to experience a luxury holiday for an incredible price.
Interested in seeing the world? Your Going Places Travel Advisor can help you plan your next adventure!
Come in to any one of our offices or give us a call at