*ONLY APPLICABLE IN ST. VINCENT AND THE GRENADINES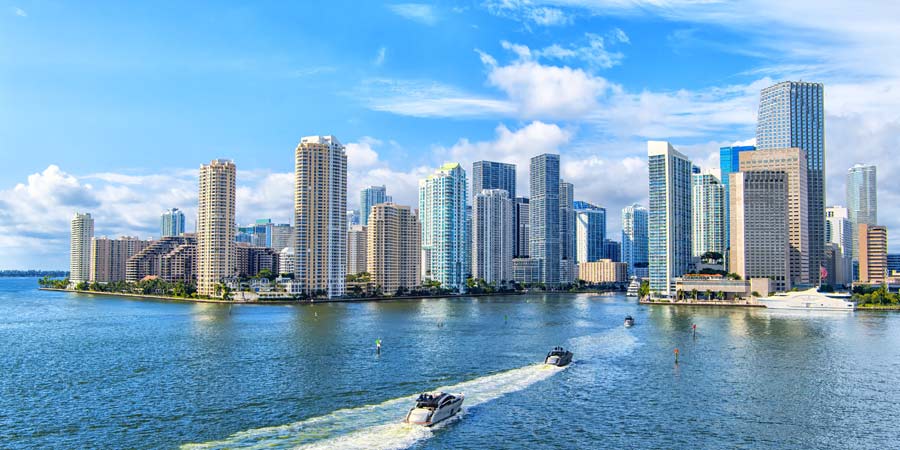 We are giving away a ticket on American Airlines to celebrate it's new direct route from St. Vincent to Miami!
How to enter:
Purchase a ticket on American Airlines from St. Vincent to Miami, departing St. Vincent from 17 December 2018 to 18 January 2019 for your chance to win. You will be automatically entered for a chance to win a ticket* in Economy Class to any of the contiguous states in the US, Caribbean, Bermuda, Bahamas, Canada & Mexico.
More about the new route
American Airlines commenced nonstop flights from St. Vincent's Argyle International Airport to Miami International Airport for the first time starting December 15, 2018. The new route makes American Airlines the first major US-based airline to have direct nonstop flights between St. Vincent and Miami.
This will be a weekly service, operating every Saturday, year round.
The aircraft operating this service is the Airbus A319 which is part of the "A320 family" of aircraft. This aircraft features 128 seats in total, with 96 Main Cabin seats, 24 Main Cabin Extra seats and 8 First Class seats.
The new route to Miami will transport passengers from St. Vincent with unprecedented ease to and from the bustling Miami International Airport (MIA).
Book your American Airlines flight today!
Come in to any one of our offices or give us a call at
*Tickets valid for travel in US 48, Caribbean, Bermuda, Bahamas, Canada and Mexico. All travel must be completed by 30 October 2019. Fees, taxes, surcharges, and service charges are the responsibility of the passenger, including checked baggage fees and other airport related charges. Winners will need to contact Going Places Travel with three date options, at least 45 days before they would like to depart. Bookings are subject to availability. Prize is for one economy class ticket. Date cannot be confirmed until 30 days before departure. Tickets are non-transferable and may not be sold, purchased or bartered. Award letters are void is sold, purchased or bartered. Award letters are not replaceable if lost or stolen and cannot be extended or renewed. Passengers are not eligible for American AAdvantage mileage credit or any other promotional benefit that American may offer. No AAdvantage or Electronic Upgrades Allowed. Travel is not valid on AA codeshare flights. Travel must be via the most direct American Airlines/American Eagle routing. Unnecessary and circuitous routings, connecting points, and/or segments are prohibited. Maximum one stopover allowed on applicable routing. US$100 Per Person Stopover Fee Applies. All Fees are payable via credit card and are non-refundable. One credit card per booking and must be in the name of one of the passengers or be a corporate card. American Airlines reserves the right to change blackout dates, embargo free travel, and change policies without advance notice. Winners must be residents of St. Vincent and the Grenadines, in order to be eligible.