OceaniaNEXT is a sweeping array of dramatic enhancements so transformational, they are inspirational. This ambitious brand initiative will elevate every facet of the Oceania Cruises guest experience to new levels. From thoughtfully crafted new dining experiences and reimagined menus to a better than new fleet of ships, guests will savor The Finest Cuisine at SeaTM, be pampered aboard intimate and luxurious ships, and be enriched through in-depth destination exploration.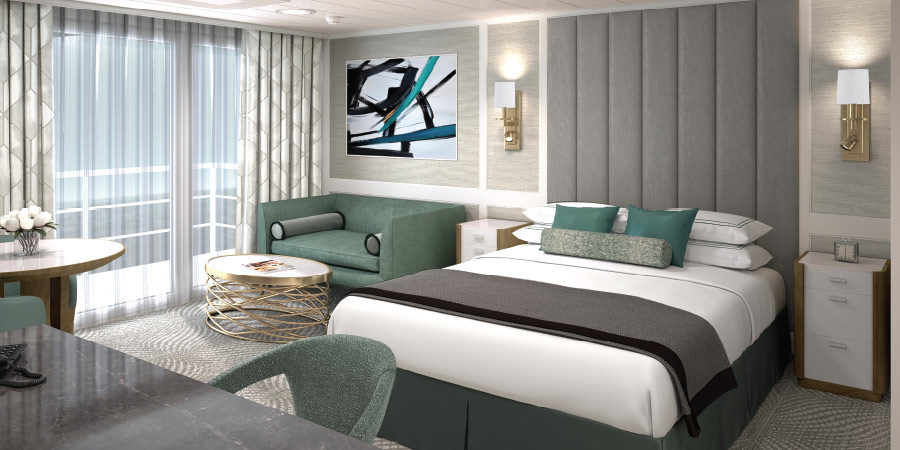 The Re-inspiration of Classic Elegance
The $100 million re-inspiration of Oceania Cruises' four 684-guest ships (Regatta, Insignia, Sirena, and Nautica) will result in four better than new ships. Each will emerge from the re-inspiration process with 342 brand new designer suites and staterooms, and stunning new décor in the restaurants, lounges and bars, inspired by our 450 ports of call.
A New Generation of Owner's Suites Furnished Exclusively with Ralph Lauren Home

An altogether new generation of Owner's Suites furnished exclusively with Ralph Lauren Home. Designed by Los Angeles based Trevor R. Howells Interior Design, the Owner's Suites will reflect Ralph Lauren's passions for sailing, Hollywood glamour and timeless, classical beauty.
Live Well. Travel Well.
OceaniaNEXT enhancement – and introduce an entirely new era of wellness – with our brand-new Aquamar Spa + Vitality Center, the most unique and comprehensive spa and wellness center at sea. Aquamar Spa + Vitality Center will be introduced across all six of Oceania's ships this winter and extends well beyond a traditional spa, offering a complete and original collection of holistic wellness encounters both on board and ashore that supports all dimensions of wellness while encouraging a lifestyle of health and longevity.
Drawing on inspiration from the fundamental benefits of travel and discovery as well as guest input, we created Aquamar Spa + Vitality Center from top to bottom to enhance the guest experience and encourage personal renewal through an array of wellness encounters. From rejuvenating treatments and Aquamar Vitality Cuisine to Wellness Discovery Tours by Aquamar, all of the experiences and amenities have been uniquely curated to encompass our hallmarks: The Finest Cuisine at Sea™, alluring destinations and intimate and luxurious ships.
Aquamar Spa + Vitality Center Holistic Experiences & Amenities
Aquamar Spa + Vitality Center will help you attain an enriching balance and live life to the fullest through a range of programs and services that supports all dimensions of wellness – from restorative body treatments to nourishing menu choices and enlightening adventures ashore. Below is just a sampling of the types of offerings you can expect beginning this winter.
RESTORE & RENEW | Rejuvenating Treatments & Medi-Spa Services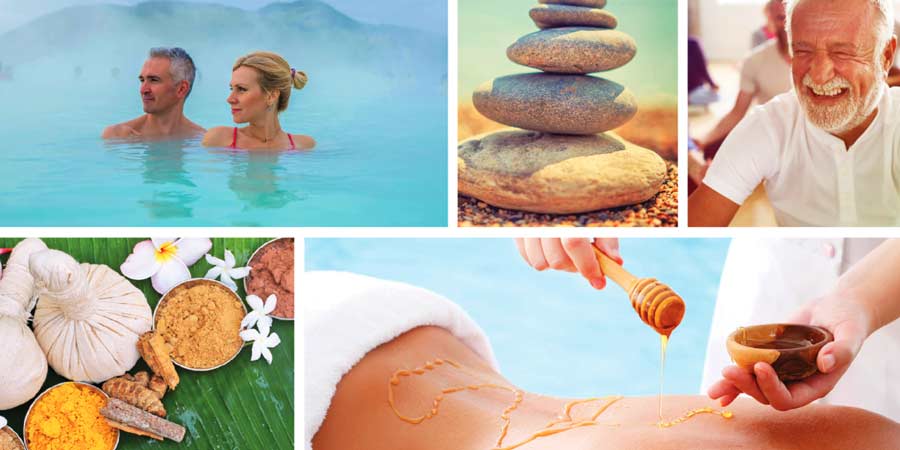 Restorative Himalayan Salt Stone Massage
This deeply restorative massage calls on Himalayan salt stones, which improve mental alertness and overall well-being. Warm salt stones are bathed in personally selected aromatics and diffuse negative energy, reduce stress and alleviate muscle tension.
Acupuncture
One of the fastest growing alternative therapies, acupuncture can complement and enhance the benefits of traditional medicine. An onboard acupuncturist is certified to effectively treat an array of symptoms and conditions such as insomnia, weight gain, anxiety and pain management.
Dysport® Wrinkle Treatments
Soften fine lines and wrinkles on the upper face for a refreshed, youthful appearance. Smoother-looking skin is visible within days and lasts up to four months.
These new holistic programs and services support all dimensions of wellness. From rejuvenating treatments and medi-spa services to Aquamar Vitality Cuisine and Wellness Discovery Tours by Aquamar, each element has been meticulously crafted to encourage health and longevity.
Beyond the Spa...
---
Dom Pérignon - The Perfect Pairing Never Before Experienced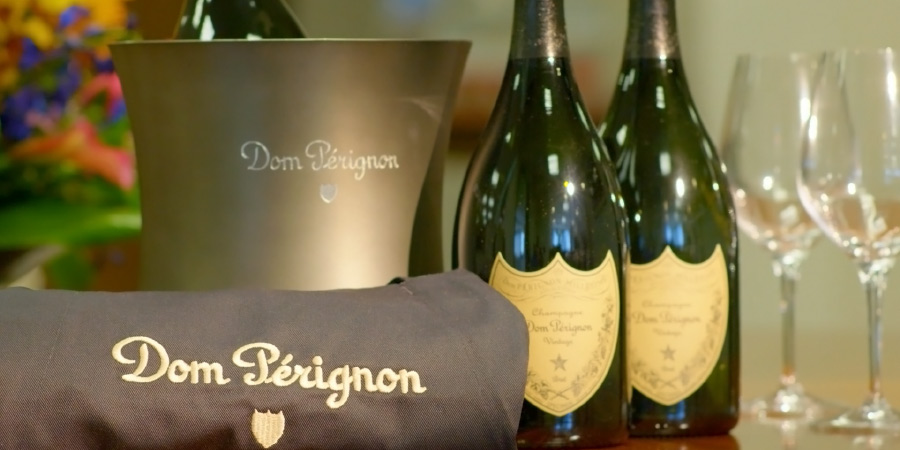 The exclusive Dom Pérignon Experience is now available at La Reserve. Created by the culinary team at La Maison Dom Pérignon in conjunction with Oceania Cruises' culinary team. This first of its kind dining experience pairs six palate piquing courses with a different expression and vintage of Dom Pérignon's acclaimed vintages.
---
The Finest Cuisine at SeaTM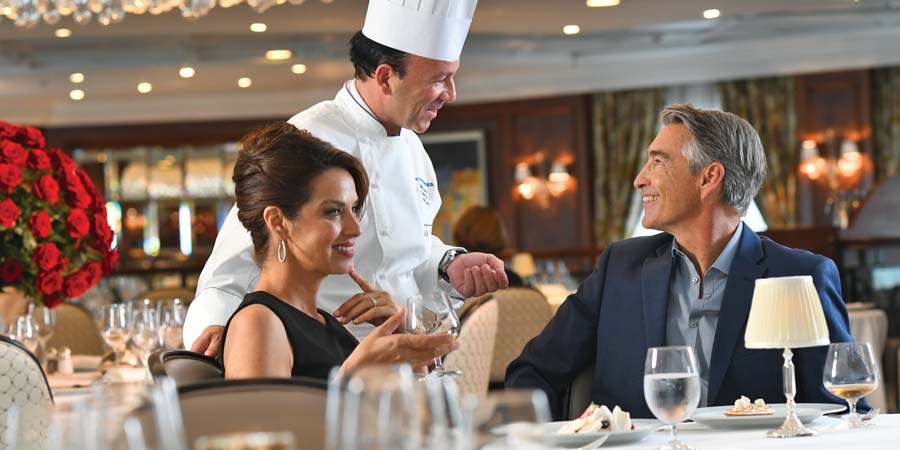 As you sail from one captivating destination to the next, Oceania Cruises' commitment to culinary excellence shines from beginning to end. Our gourmet culinary program begins with sourcing premium artisanal ingredients from around the world. Of course, our distinguished chefs, selected from the world's best restaurants, are the true masters behind the magic of our cuisine. Regardless of where you may dine or what you choose to order, you will experience the luxury of cuisine renowned as the finest at sea. Now utilize shipboard credit prior to departure to purchase sought-after shore excursions and land tours, onboard beverage packages, culinary classes, and dining experiences at La Reserve and Privée.
---
Vero Water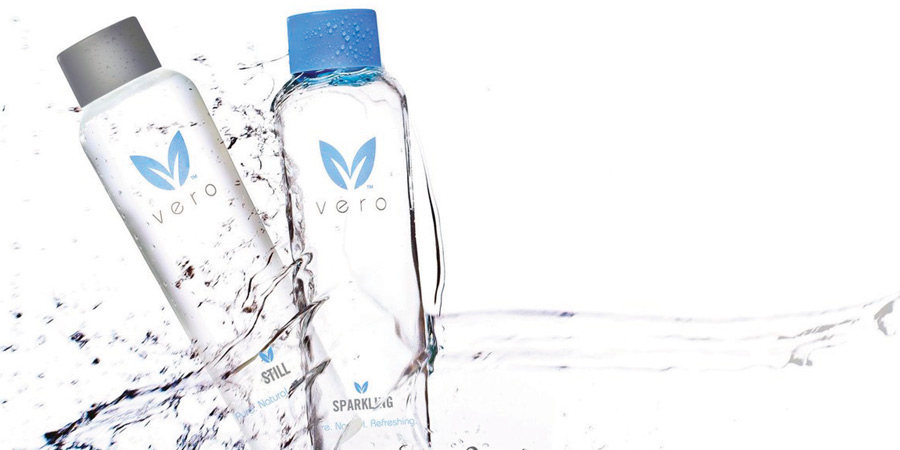 Oceania Cruises announced a ground-breaking sustainability initiative to eliminate millions of plastic water bottles per year through a new partnership with Vero Water. This pioneering green initiative is the newest facet of the brand's OceaniaNEXT enhancements and the company's larger Sail & Sustain environmental program. Vero Water is a healthy lifestyle choice for Inspired Living. VERO WATER® is a leading provider of luxury still and sparkling water to the hospitality industry and is served to over 50 million consumers a year in six countries and in the United States from coast-to-coast in over 40 states.
---
Gourmet Plant-Based Cuisine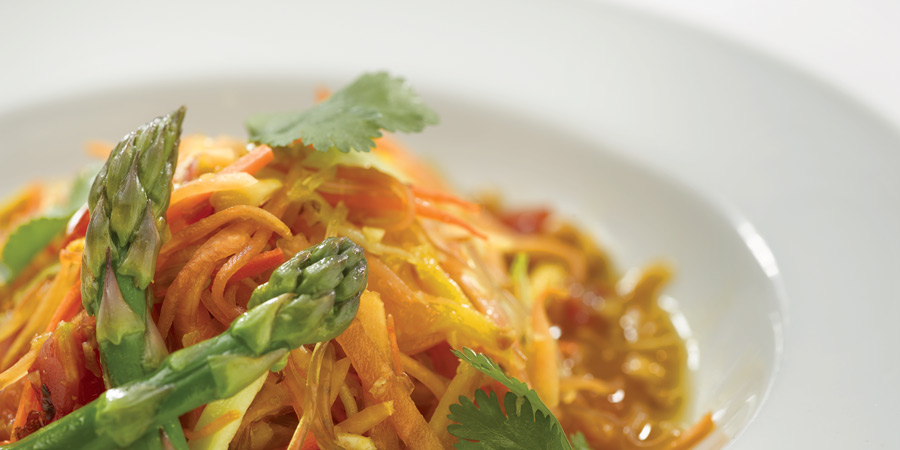 Remaining at the forefront of culinary development, our innovative culinary team has unveiled the most extensive and creative plant-based menus at sea. More than 200 healthy new selections will be featured, with the new dishes available in The Grand Dining Room and Terrace Café at breakfast, lunch and dinner in addition to our already expansive gourmet offerings.
Developed by our culinary leadership team in concert with world-renowned chef, culinary instructor and author Christophe Berg, the plant-based dishes encompass a global range of cuisines, including Italian, Greek, Middle Eastern, Korean, Thai, Vietnamese, Mexican, Italian, Malaysian and more. You can choose from healthy Power Bowls and Poke Bowls, hearty pastas and pad Thai, light and refreshing salads and soups and even a variety of surprisingly decadent items, including an Impossible Cheeseburger, Truffle Mac and Cheese, an Apple-Oatmeal Crumble with plant-based Vanilla Ice Cream, and Coco-Vanilla Cashew Crème Brûlée.
Oceania Cruises Unveils New Land Tours
Oceania Cruises, the world's leading culinary- and destination-focused cruise line unveiled more than 80 land tour options for discerning travelers to choose from. These new offerings are the line's most extensive to date and include pre-, post-, and mid-cruise options in Australia, Asia, Africa, Egypt and the Holy Land, Europe, South America, Alaska, and Canada.
---
Pre-Cruise Savings Program
Oceania Cruises has long offered the best future cruise booking savings and incentives for guests that book their next Oceania Cruises voyage on board. Oceania Cruises is innovating once again by extending these benefits to guests for the 30-day period prior to departure. Travelers that have already chosen their next Oceania Cruises experience may reserve it prior to departure and receive the exclusive savings and Best Price Guarantee in advance.
---
Luggage Valet Service
Oceania Cruises is proud to partner with Luggage Forward®, the specialty service offering travelers the option to have any additional baggage or equipment shipped from their doorstep directly to any Oceania Cruises voyage and then back again. It allows for ultimate relaxation by avoiding the inconvenience of carrying, checking and claiming luggage and even going through Customs.
BEST VALUE IN UPSCALE CRUISING
Call us today at 1-877-238-9826 for
Exclusive Virtuoso Amenities & much more...