OceaniaNEXT is a sweeping array of dramatic enhancements so transformational, they are inspirational. This ambitious brand initiative will elevate every facet of the Oceania Cruises guest experience to new levels. From thoughtfully crafted new dining experiences and reimagined menus to a better than new fleet of ships, guests will savor The Finest Cuisine at SeaTM, be pampered aboard intimate and luxurious ships, and be enriched through in-depth destination exploration.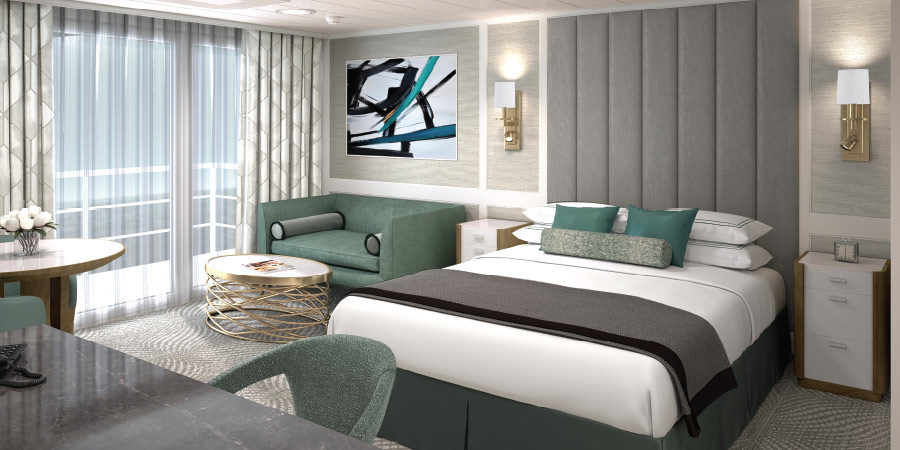 The Re-inspiration of Classic Elegance
The $100 million re-inspiration of Oceania Cruises' four 684-guest ships (Regatta, Insignia, Sirena, and Nautica) will result in four better than new ships. Each will emerge from the re-inspiration process with 342 brand new designer suites and staterooms, and stunning new décor in the restaurants, lounges and bars, inspired by our 450 ports of call.
---
Dom Pérignon
Oceania Cruises unveiled its exclusive Dom Pérignon Experience at La Reserve. This first of its kind dining experience pairs six palate piquing courses with a different expression and vintage of Dom Pérignon's acclaimed vintages.
The Dom Pérignon Experience is available for all Marina and Riviera voyages beginning January 2019.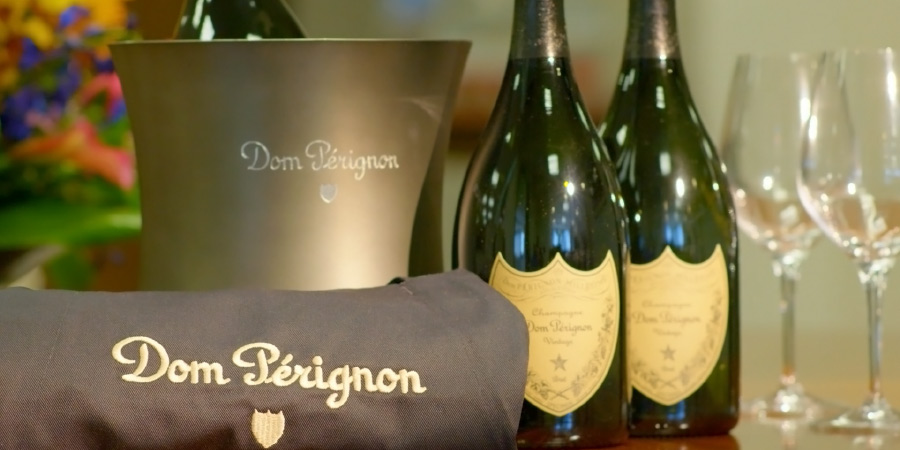 ---
Shipboard Credit can be utilized prior to departure
Guests and travel agents can now utilize shipboard credit prior to departure to purchase sought-after shore excursions and land tours, onboard beverage packages, culinary classes, and dining experiences at La Reserve and Privée.
Shipboard Credit can be used prior to depature for voyages on or after May 19, 2019.
---
Pre-Cruise Savings Program
Oceania Cruises has long offered the best future cruise booking savings and incentives for guests that book their next Oceania Cruises voyage on board. Oceania Cruises is innovating once again by extending these benefits to guests for the 30-day period prior to departure. Travelers that have already chosen their next Oceania Cruises experience may reserve it prior to departure and receive the exclusive savings and Best Price Guarantee in advance.
---
Luggage Valet Service
Oceania Cruises is proud to partner with Luggage Forward®, the specialty service offering travelers the option to have any additional baggage or equipment shipped from their doorstep directly to any Oceania Cruises voyage and then back again. It allows for ultimate relaxation by avoiding the inconvenience of carrying, checking and claiming luggage and even going through Customs.
---

A New Generation of Owner's Suites Furnished Exclusively with Ralph Lauren Home
An altogether new generation of Owner's Suites furnished exclusively with Ralph Lauren Home. Designed by Los Angeles based Trevor R. Howells Interior Design, the Owner's Suites will reflect Ralph Lauren's passions for sailing, Hollywood glamour and timeless, classical beauty.
Sailing Debut: Riviera: April 2019; Marina: May 2019
---
Oceania Cruises Unveils New Land Tours
Oceania Cruises, the world's leading culinary- and destination-focused cruise line unveiled more than 80 land tour options for discerning travelers to choose from. These new offerings are the line's most extensive to date and include pre-, post-, and mid-cruise options in Australia, Asia, Africa, Egypt and the Holy Land, Europe, South America, Alaska, and Canada.
New Land Tours available on sailings beginning Spring 2019.
---
Vero Water
Oceania Cruises announced a ground-breaking sustainability initiative to eliminate millions of plastic water bottles per year through a new partnership with Vero Water. This pioneering green initiative is the newest facet of the brand's OceaniaNEXT enhancements and the company's larger Sail & Sustain environmental program. During the coming year, each of our ships will be outfitted with Vero Water's acclaimed still and sparkling water distillation systems.
Vero Water available: Riviera: April 2, 2019; Marina: April 19, 2019; Regatta: May 1, 2019;
Sirena: May 19, 2019; Nautica: May 30, 2019; Insignia: June 19, 2019
BEST VALUE IN UPSCALE CRUISING
Call us today at 1-877-238-9826 for
Exclusive Virtuoso Amenities & much more...