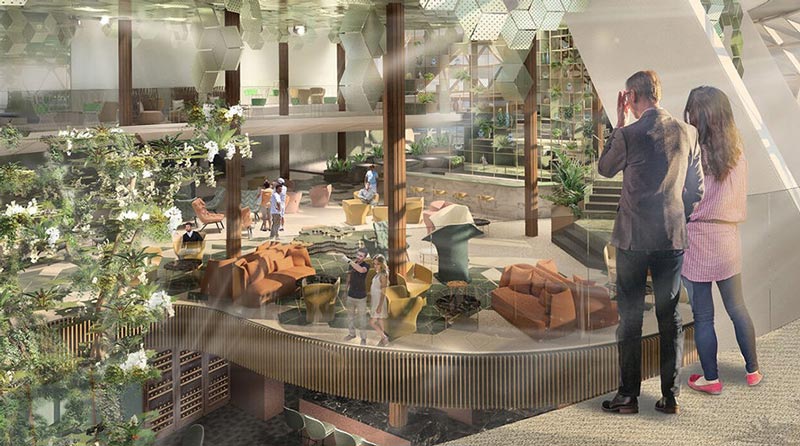 Celebrity Cruises, the company that brought you modern luxury cruising, has done it again. Introducing a revolutionary new ship that's poised to change the way you experience the world—and a new class of ships designed to shatter all expectations.
When it came time to choose a name for this visionary vessel, we looked to the very thing that makes this ship so unique: the fact that during two years of exploration and excitement, every single design element has been taken to the leading edge of possibility. The name was right there in front of us.
Celebrity Edge. The first in our new Edge Class of ships designed to leave the future behind
Celebrity Cruises has continually pushed the cruise industry forward with our stunning ships, and we're doing it again. Introducing Celebrity Edge—the latest breakthrough in modern luxury travel.
Onboard Experiences:
Magic Carpet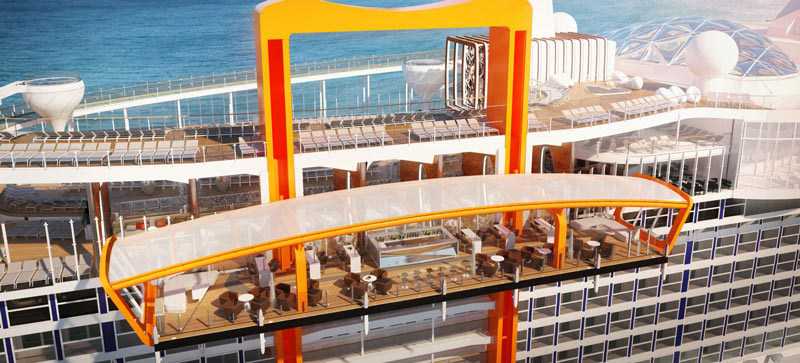 The highlight of our outward-facing vision is the Magic Carpet, an extraordinary venue that changes mood, function, and even its location. This incredible engineering feat is the world's first cantilevered, floating platform that reaches heights of 13 stories above sea level, so you can soar over the open ocean. With breathtaking views, a full bar, and space for live music performances, it truly is a destination itself.
Resort Deck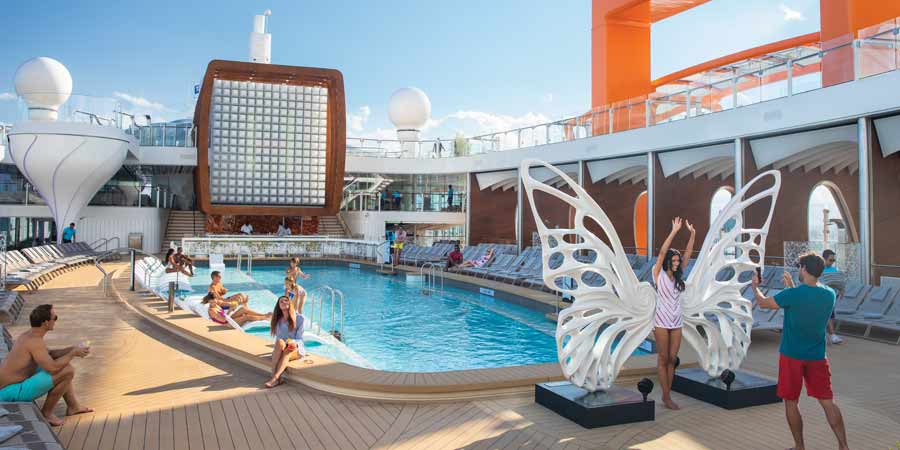 The Resort Deck offers endless ways to enjoy the outdoors and connect with the sea. It includes everything from an asymmetrical outward-facing pool deck to a jogging track that winds up, down, and around the new Rooftop Garden—a living urban playscape inspired by childhood playgrounds. Collectively, the Resort Deck is unlike any other outdoor space at sea. Or anywhere else on earth.
Pool Deck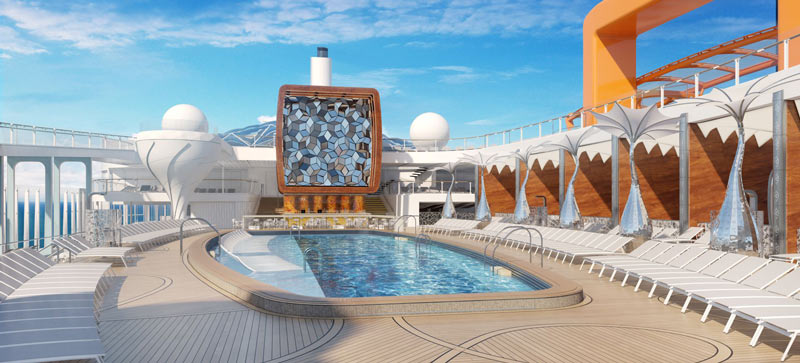 High-ceilinged cabanas that face out to sea for private retreats. Two-story martini hot tubs. In-pool loungers and a 25-yard lap pool, the largest in our fleet. Oversized art installations and an abstract mirror installation positioned magnificently above the Pool Bar. On Celebrity Edge, the Pool Deck has been reimagined into a stunning asymmetrical space with a distinct resort-style atmosphere.
Solarium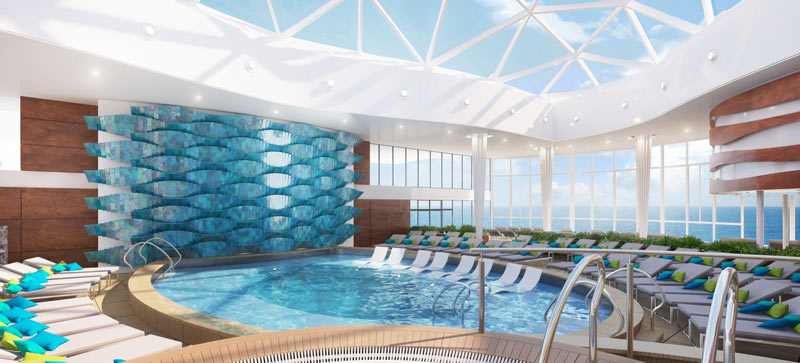 On Celebrity Edge, even our most popular Celebrity spots have undergone a transformation. The adults-only Solarium continues the tradition of a covered pool area where adults can unwind in modern luxury style, but now features a 3D art wall to represent the colors and movement of the ocean. It's the perfect complement to a serene atmosphere where you can restore both your tan and your sanity.
Rooftop Garden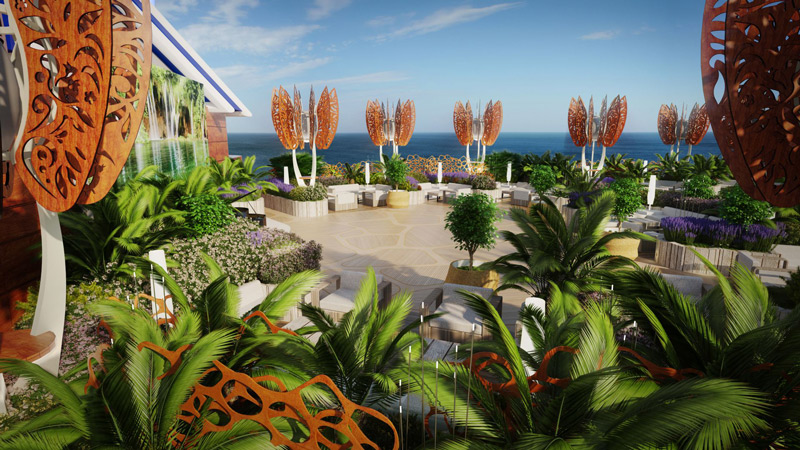 Designed to awaken the inner-child in all of us, the Rooftop Garden is full of unexpected pleasures day and night. Drift away to the rhythm of live musical performances coming down to you from treetop sculptures. Get caught up in a friendly game of giant chess. Catch a movie at A Taste of Film for an interactive fusion of food and film. Your imagination is your guide in this fantastic garden escape.
Edge LaunchesSM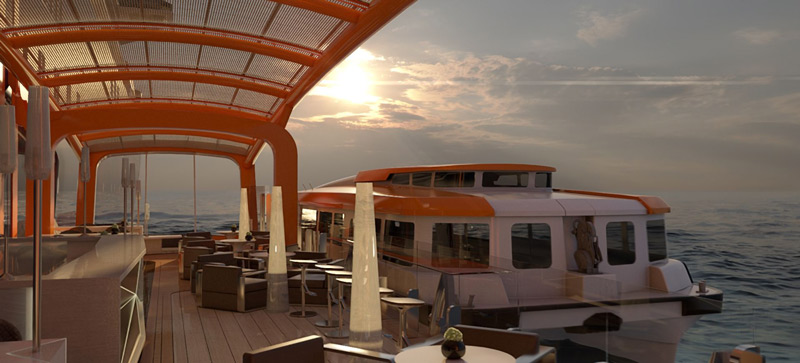 The comfortable and welcoming environment of The Destination Gateway leads to our newly reimagined Edge Launches. With bucket seats, air conditioning, large windows for stunning sea-level views, and more space, they are designed to get you to your destination in modern-luxury style every step of the way, right up to your first step ashore.
Staterooms:
Edge Stateroom with Infinite Veranda℠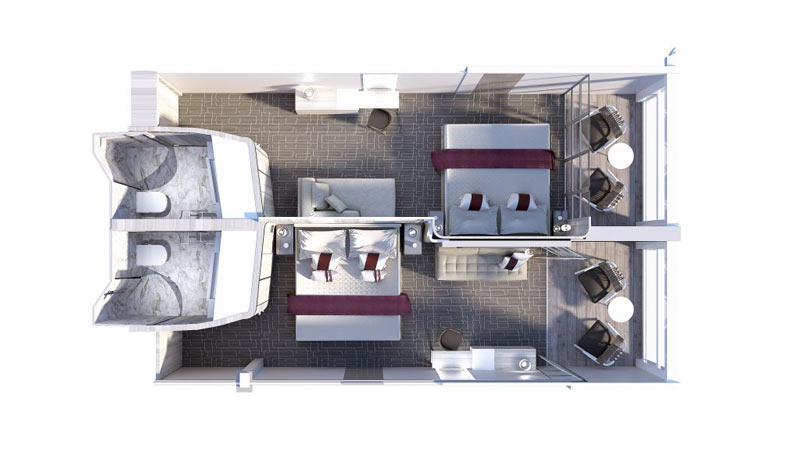 Staterooms that go right to the water's edge with the touch of a button. Infinite Verandas℠ that take your whole room right to the water's edge, giving you open air access to the sea whenever you wish. Exclusive Cashmere Collection℠ bedding and mattresses handcrafted in Italy. With Celebrity Edge, the focus is always on modern luxury—even when you sleep.
Additional EDGE ACCOMODATIONS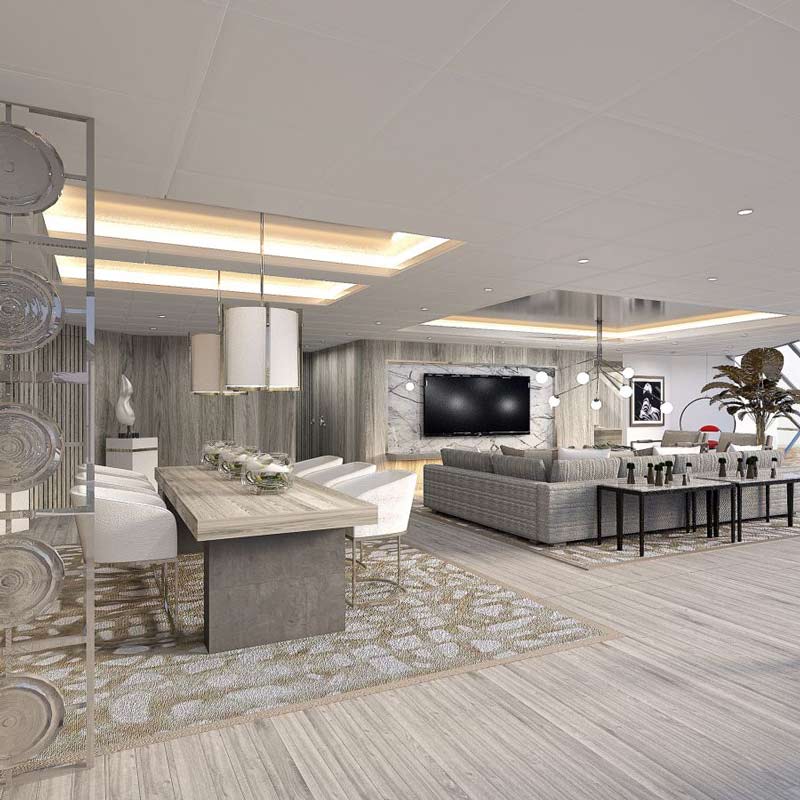 Royal Suites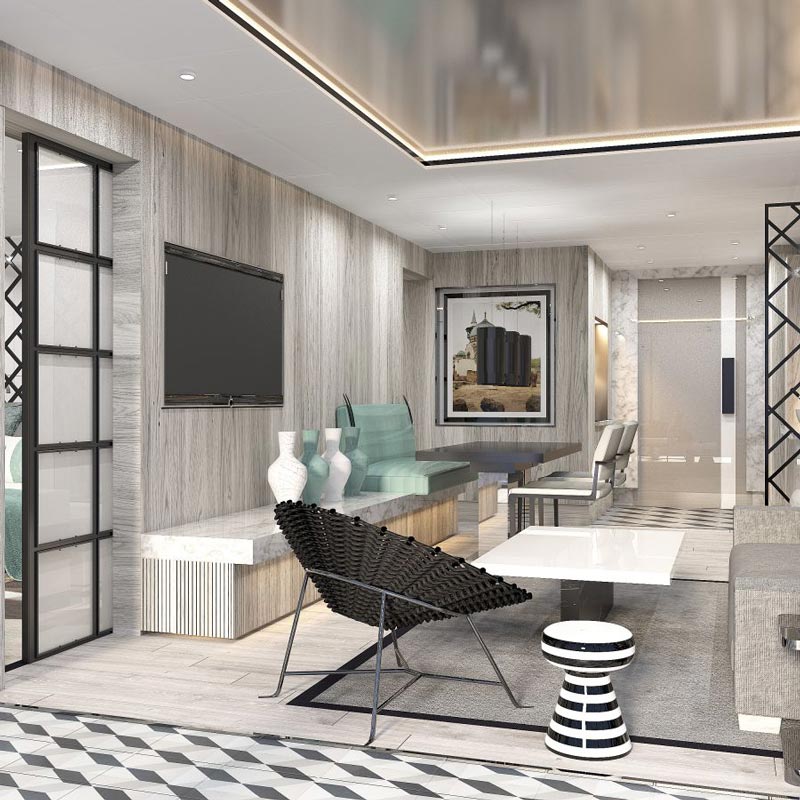 Penthouse Suites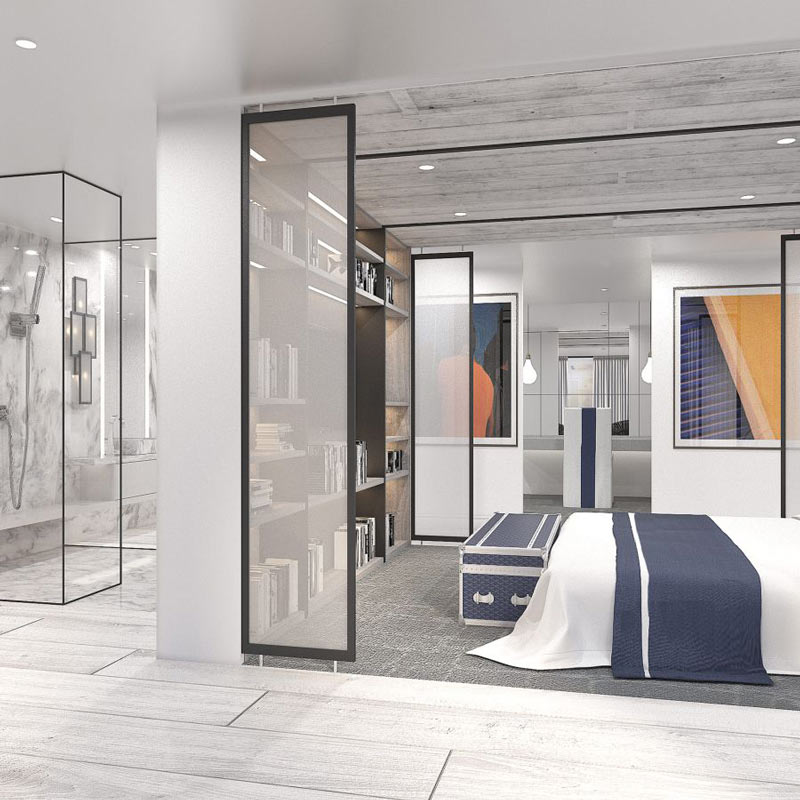 Iconic Suites
Transformative Spaces: EDEN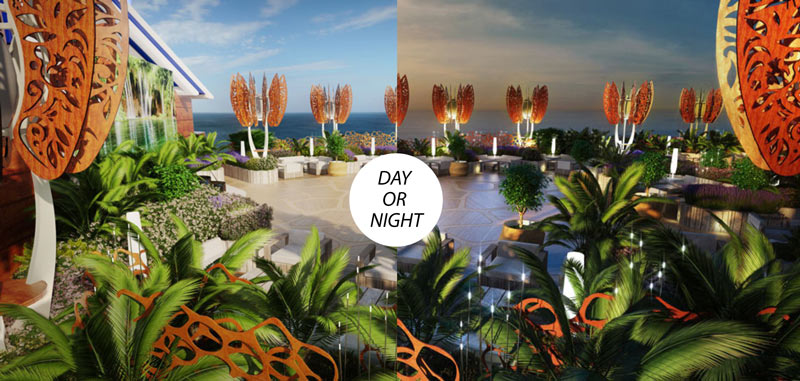 Introducing Eden, featuring stunning panoramic ocean views and an atmosphere that changes throughout the day. Delivering a transformational space that just as organically blends nature with design as it does culinary discoveries with performance art. It's a fusion that creates a delightfully unexpected array of immersive experiences. No matter what time of day or night, Eden will awaken every sense—taste, sight, sound, smell, and touch.
Call 1-877-238-9270 for
Exclusive Virtuoso Amenities & much more...