This is Why We Sail
Cruise in classic Holland America Line style to iconic cities and hidden gems, immersing yourself in the people, places and cultures that make our world what it is: endlessly amazing. On board, enrichment and exhilaration await. Holland America Line's beautifully appointed mid-sized ships offer every modern amenity and an array of activities, entertainment and fine cuisine presented graciously with a highly personal touch. In other words, welcome aboard.
Gracious, Genuine Service... A World Where Service Shines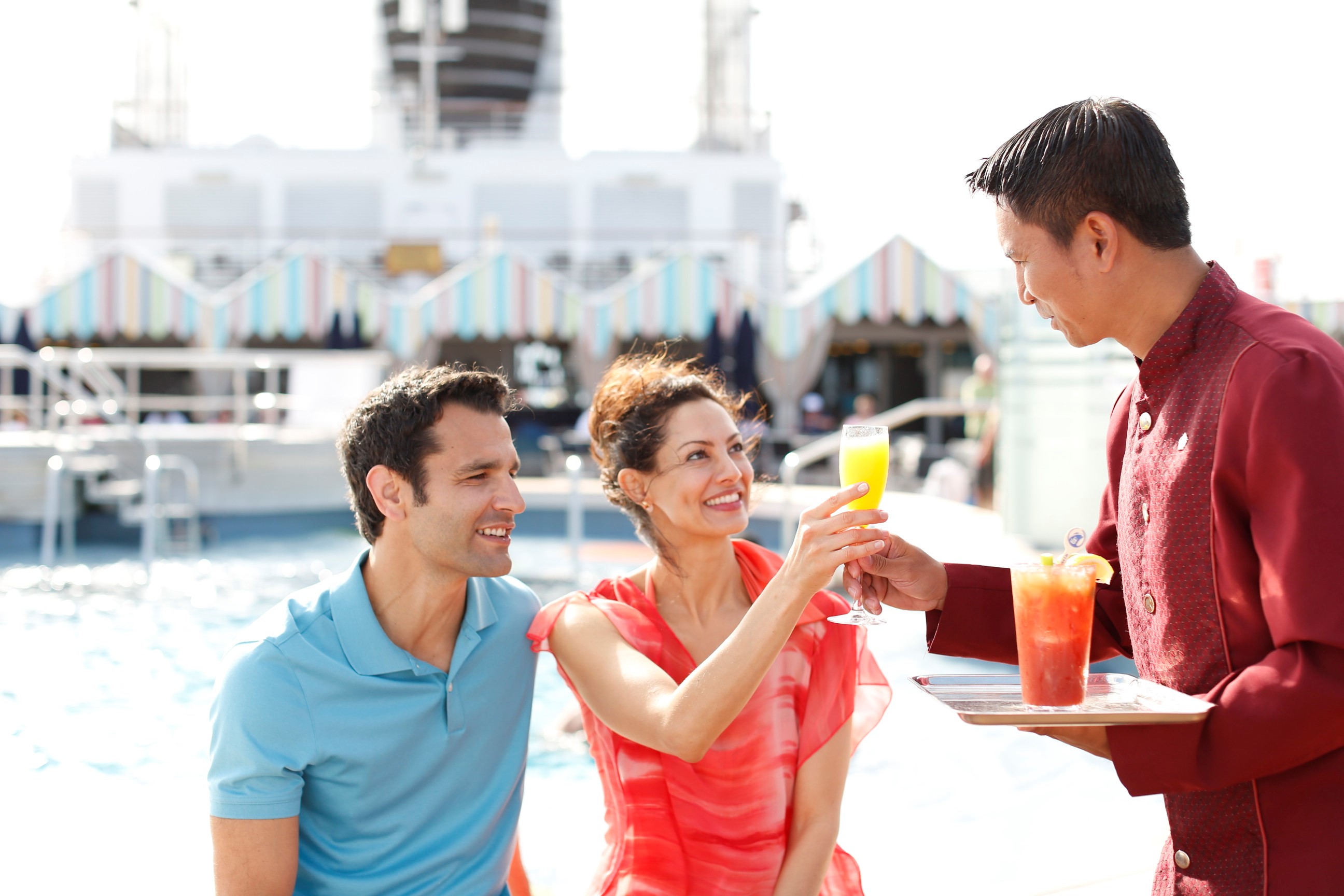 The moment you arrive you are embraced as our personal guest. Our purpose is to make your journey with us as relaxing as it is remarkable. We take pride in creating for you an unforgettable experience where every aspect of service sparkles with perfection. Academy-trained crew anticipate and attend to your every wish and desire. Year after year the quality of our service garners high praise and industry accolades. Yet for us nothing compares to the fulfillment of a smile well earned, the ultimate expression of what matters most: your happiness.
The Art of Fine Dining
With the collective experience, passion and creativity of five world-class celebrity chefs, the Holland America Line Culinary Council® brings global influence and expertise to dining venues across our fleet. Onboard our ships, each of our executive chefs is a member of the prestigious Confrérie de la Chaîne des Rôtisseurs, an international food and wine society. The result of this pairing of our talented Council and onboard chefs? Culinary delight that will be a highlight of your cruise.
Expansive, Intimate Elegance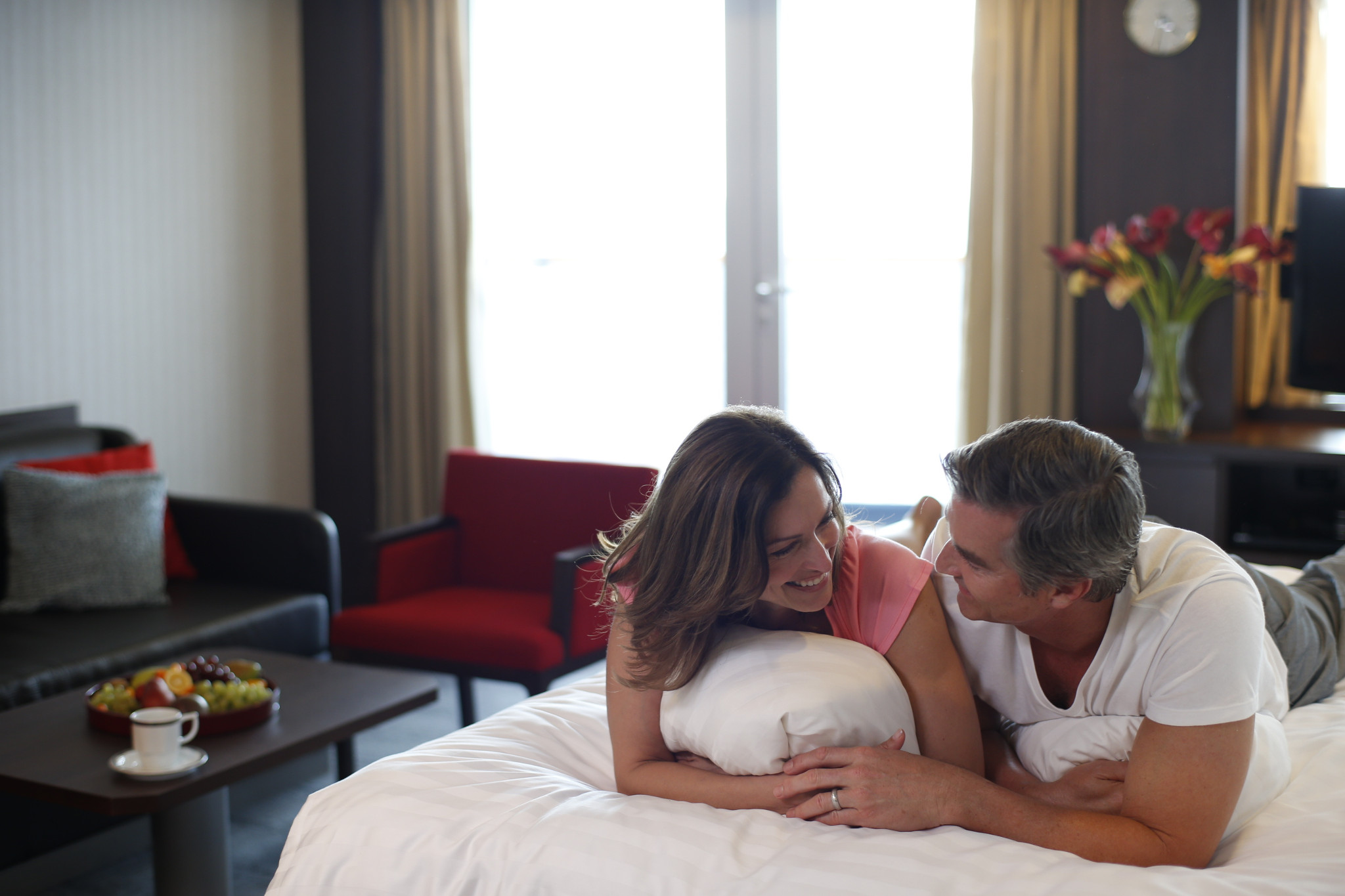 Between expansive and intimate is a place called perfect, where the pleasures of classic, mid-sized cruising have no end. Rich woods, beautiful floral arrangements and handsome furnishings create an inviting atmosphere in which to gather for your wonderful cruise vacation. Spacious public spaces and vast viewing areas with wraparound decks invite your exploration and delight, your engagement with the ever-changing scene before you. At the same time enjoy personal service that is always prompt and endlessly gracious. With room to relax in private and room to engage in a variety of immersive experiences, you'll find nothing exists quite like it: the balance sophistication of Holland America Line's mid-size ships. Holland America Line's cruise ships welcome you aboard to discover timeless cruising, refined for a new generation.
Open up to Pure Serenity
New Décor: Our design team has reimagined our suites. Tastefully appointed, they're now graced with contemporary new furniture, wall coverings and plush carpeting, along with gorgeous new linens and textile accents.
New Bathrooms: With gleaming stone countertops, sleek new faucets, under-mount sinks, new floor tiles, mirrors with integrated LED lighting, and new nightlights against a wall of designer glass tile, bathrooms are stunning.
New Technology: Added a new USB outlet to the bed's headboard, bedside LED lights and updated electrical outlets. A new interactive TV system offers instant access to on-demand movies — at no cost — and shipboard information.
Every Night, A New Experience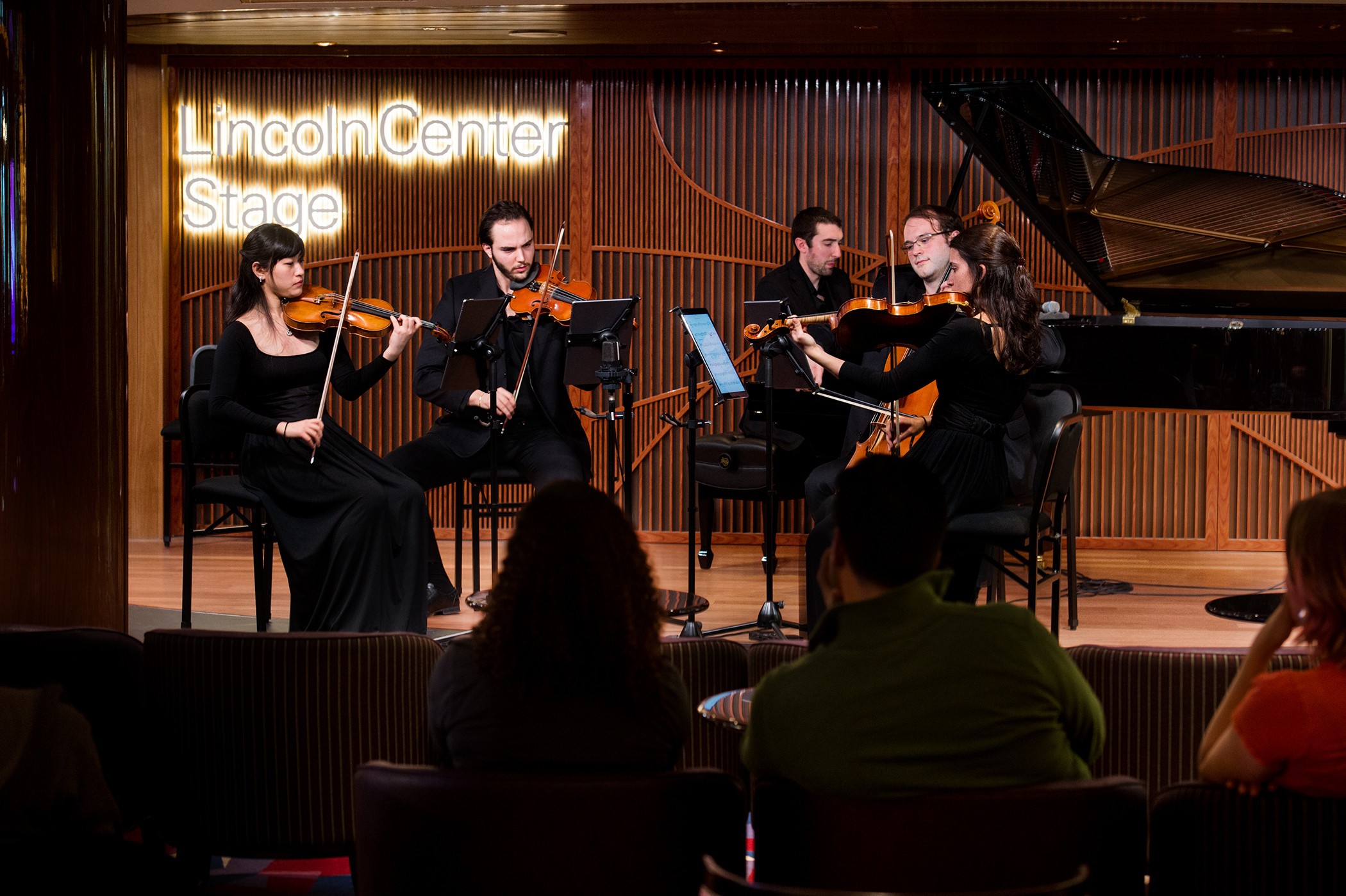 Nights aboard Holland America Line are filled with an abundance of world-class entertainment options and exclusive experiences curated for each cruise — as many as 12 performance options nightly. Take in a thrilling show on a wondrous stage, dance to an amazing band, or relax and enjoy a classical concert. Or better yet, do it all.
Explorations Central

Discover the connections that unite us across borders and cultures. Explorations Central™ (EXC™) is immersive onboard programing designed to make your journey more engaging, vivid and meaningful. From EXC Talks,™ to EXC Encounters™ to a chat with your EXC Guide™, you'll feel the spirit of a region come to life.
EXC Guides™ Gain insights about everything from good manners and simple, useful phrases to the best tours, most popular sites and insider tips.
EXC Encounters™ Play steel drums with musicians from Trinidad. Practice Tai Chi with a Chinese master. Learn whether to smile or extend your hand in greeting when in Dakar. Delve into each destination's cultures with local experts, artists and performers on board.
EXC Talks™ Listen to stories of local lore. Learn about favorite haunts and insider history. Informative EXC Talks help deepen your appreciation of each new destination with the kinds of tales that only locals know.
Shore Excursions Designed to enhance your travel experience when in port, shore excursions enable you to encounter fascinating cultures, places and peoples in a way that is comfortable, authentic and transformative. They're available in most of our more than 400 ports.
Call 1-866-456-1268 for
Exclusive Virtuoso Amenities and much more...