The All Exclusive World of Crystal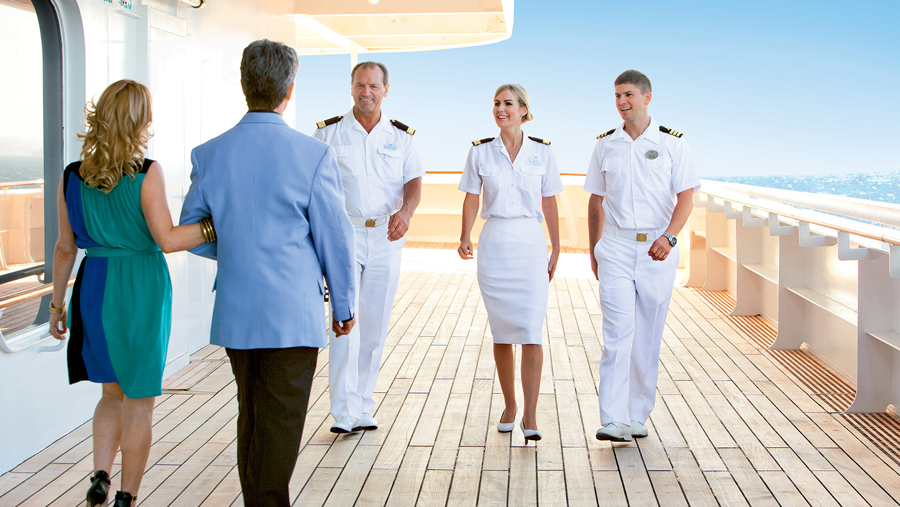 A welcoming and friendly smile sets the stage for a journey of uncommon discovery, where the industry's finest professionals create experiences of a lifetime, all day, every day. Be it your first voyage with us, or one of many returns, you immediately feel a sense of belonging, a sense of place. Welcome to your home upon the sea. It's the sparkle in their eyes, the warmth of their smiles. Award-winning hospitality begins with one of the highest staff-to-guest ratios in the industry, delivered by a European-trained staff selected for winning personalities and unparalleled expertise.
Travel to Taste the World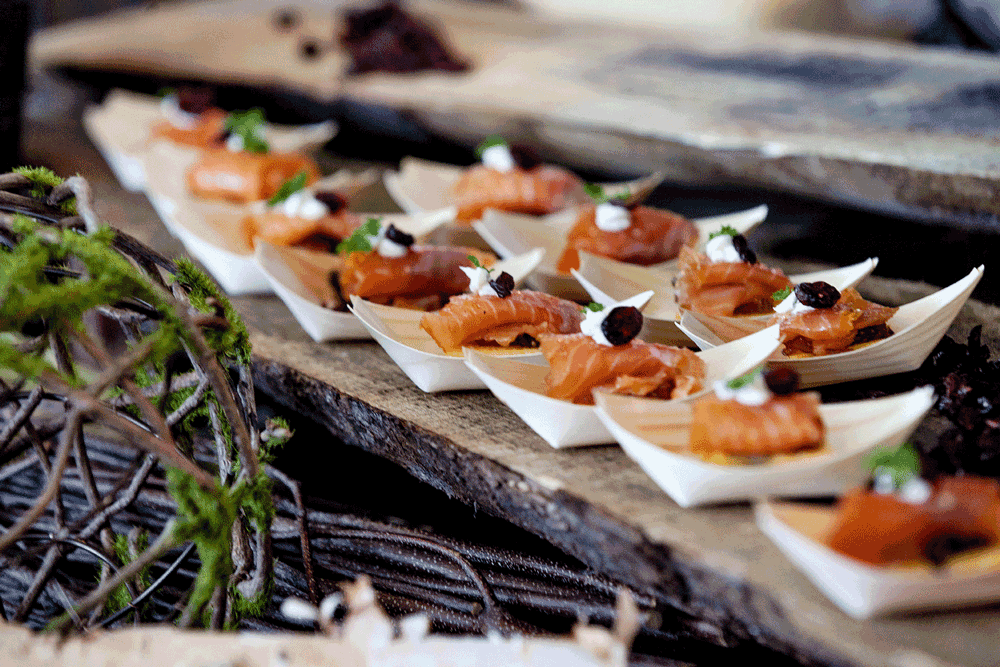 If travel is about discovery, then each Crystal ship is ideally suited to take you on an unforgettable culinary journey‐where each destination you visit includes a promise of the freshest local ingredients and authentic flavors served in your dining venue of choice. Renowned for its award-winning cuisine, the elegant Crystal Dining Room aboard Crystal Serenity and Crystal Symphony sets the stage for exceptional culinary experiences throughout the day. Evenings are enhanced with a progressive new Modern menu alongside a Classic menu of traditional favorites. As one of the very first cruise lines to debut alternative specialty restaurants, Crystal's innovation continues today with complimentary culinary options ranging from celebrity chef venues to al fresco dining on globally-inspired cuisine and modern comfort foods. As morning breaks on shore, savor the arrival of each new day with a quiet breakfast on your private verandah. Or, enjoy complimentary in-room dining any time, day or night. The choices, all of them, are exclusively yours.
Exclusive Perspective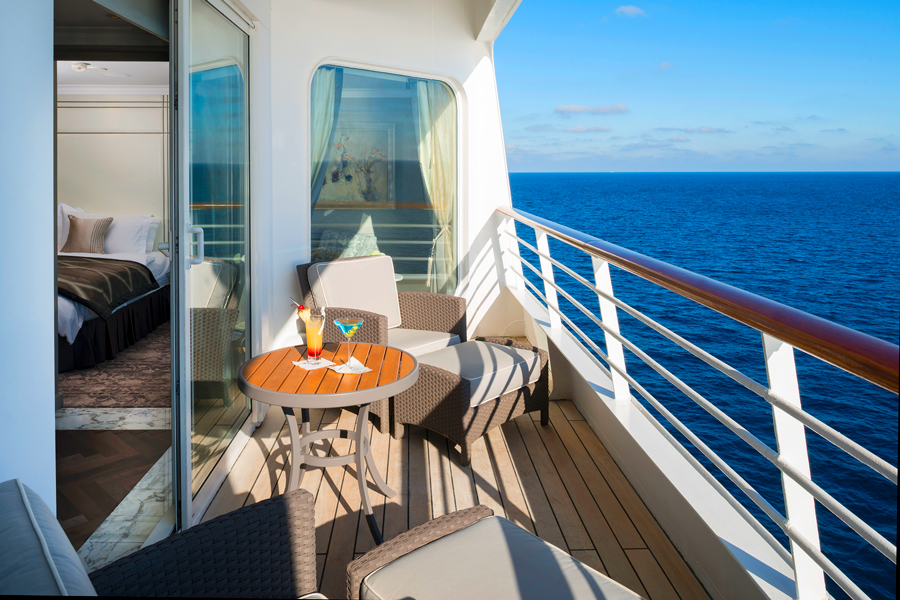 Aboard Crystal Symphony and Crystal Serenity, the hallmarks of Service, Space, Quality and Choices have earned Crystal Cruises the distinction as World's Most Awarded Luxury Cruise Line™. Each Crystal ship has its own atmosphere and own unique character. With each voyage you sail, you are sure to discover something new on board, but will always come 'home' to a welcomed familiarity-your Crystal Family. Nowhere else does the grandeur and serenity of the world come into view more clearly than it does from the sublime comfort and quiet privacy of your well-appointed verandah stateroom or suite. A haven of tranquility. Your Penthouse is attended to by a personal butler, anticipating your every need. Complimentary amenities also include wine and a selection of your favorite spirits. Your spacious, contemporary stateroom has all the touches of home... wireless Internet access, remote color television and DVD player, soft drinks and bottled water. And something not found at home - an amazing ocean view. This is your sanctuary. Breathe easy... Crystal is pleased to be the first cruise line to feature allergy-friendly Deluxe PURE® Staterooms a at sea.
Sea & Shore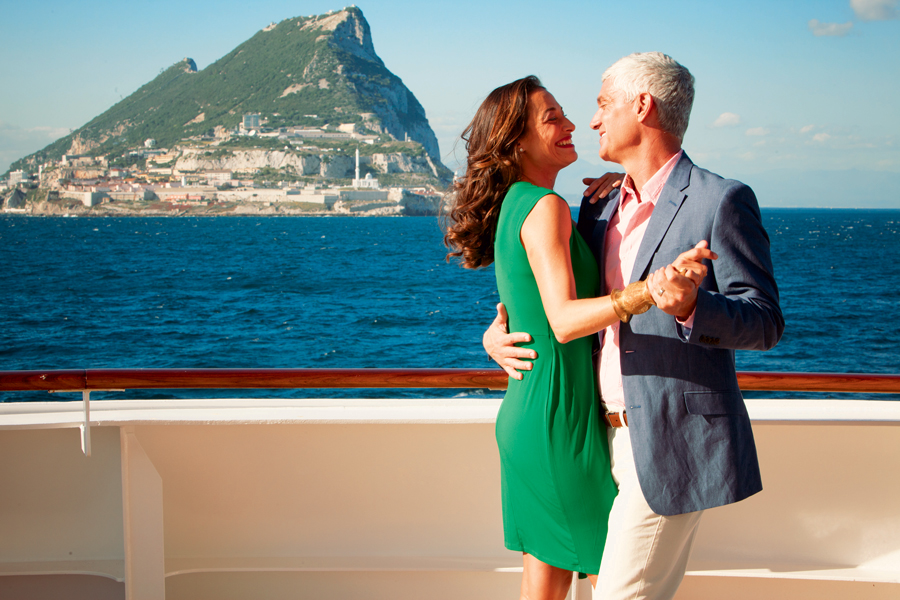 Every aspect of the Crystal Experience, both on board and ashore, offers exclusive options for you to design your holiday to be as dynamic or relaxing as you wish. Limitless Opportunties-Adventure, Enrichment, Enterainment & Recreation. From ballroom dance to spiritual wellness, an Experience of Discovery® theme cruise brings together experts to lead lectures and demonstrations along with engaging optional shoreside excursions for a voyage that sails far beyond the ordinary. Our curated collection of more than 2,000 Crystal Adventures® shore excursions provides you with enriching insight and privileged access to the world's most fascinating destinations, both popular and undiscovered. On a voyage designed for the true adventurer, follow in the footsteps of intrepid explorers and expedition vessels as Crystal Serenity navigates this mystical series of waterways around Alaska, into the Beaufort Sea, through the Canadian Arctic Archipelago and on to Greenland.
Crystal River Cruises
An unrivalled new fleet of luxurious, all-suite river yachts exploring the grand waterways of Europe on journeys distinguished by abundant overnight stays in port and cultured experiences ashore. Embark on a photographic journey to discover an entirely new standard of luxurious European river travel. Europe's only all-suite, butler-serviced river yachts offering exceptional personalized service. Explore the fame cities along the Danube, Rhine, Main and Moselle rivers in All Exclusive luxury.
Private Jet Global Journeys
Explore the world in extraordinary style on a boutique collection of 15- to 29 day all-inclusive journeys around the world by private jet. Aboard our privately owned customized Boeing 777, travel to fascinating lands crafting your own unstructured itinerary in each iconic destination. The award-winning Crystal ExperienceTM takes to the skies, introducing an unrivaled new manner of global exploration. Aboard the world's newest and largest private jet, enjoy the personalized services of our expert Crystal Skye Butlers, superb Michelin star-inspired cuisine, and a host of world-class amenities.
Call 1-877-238-1248 for
Exclusive Virtuoso Amenities & much more...