*Only applicable in select Caribbean territories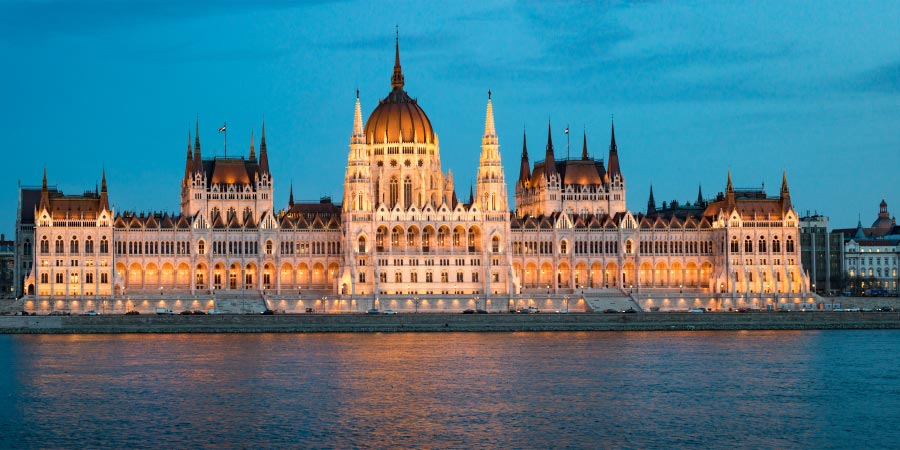 Discover Europe from a new, breathtaking perspective - from its waterways - which will give you an up close and personal view of the incomparable architecture and historic culture of the Old World like you've never experienced it before.
---
Avalon Waterways
If you want to see the world, cruise down its legendary rivers. If you want to see more of the world, look no further than Avalon Waterways. Beyond its wall-to-wall, floor-to-ceiling windows is a world waiting to be explored—your way.
Featured Cruise
Romantic Rhine with two nights in Innbruck & Oberammergau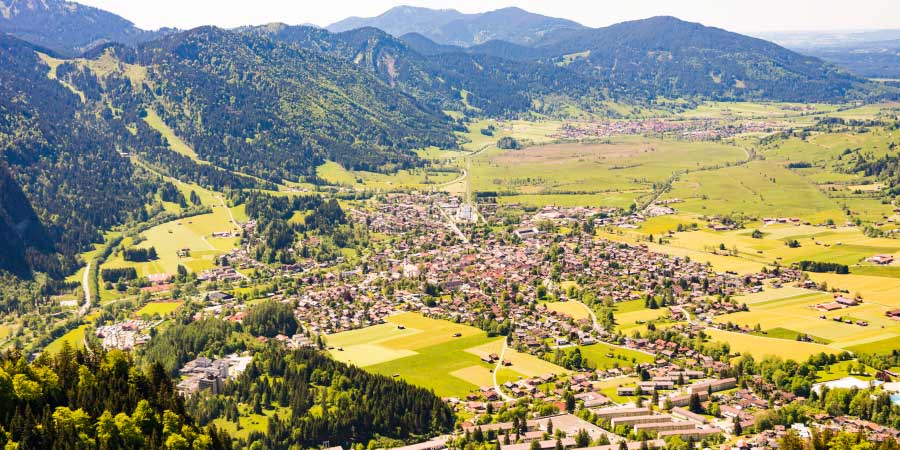 From Amsterdam to Munich | 13 Day River Cruise
Choose your Departure date: 6 Jun 2020 | 27 Jun 2020 | 25 July 2020 | 8 Aug 2020
Avalon Waterways is offering a 12-day Romantic Rhine with Oberammergau and a 13 day Romantic Rhine with two nights in Innbruck & Oberammergau, travelling between Amsterdam and Munich. Sailing between May and September 2020, nine departures will include admission to the Passion Play.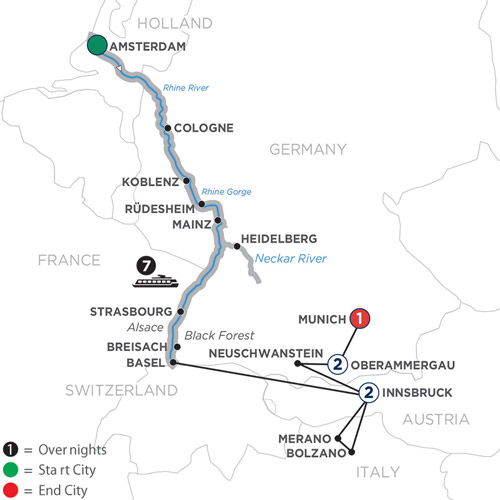 One of Europe's most legendary rivers awaits you on this exciting Rhine River cruise with Avalon Waterways, which takes you across Germany and touches in Holland, France, and Switzerland! You'll also be a guest in the Bavarian village of Oberammergau for the once-a-decade performance season of the world renowned Passion play.
What is the Passion Play in Oberammergau, Germany?
Oberammergau is a small German town tucked away in the Bavarian Alps, world-famous for its Passion Play. The play was first performed in 1634 as the result of a vow made by the townspeople that if God spared them from the Black Plague they would in exchange produce a play every ten years. The play is a dramatic recreation of Jesus' passion, covering the final days of his life from his visit to Jerusalem to his crucifixion and resurrection. The Passion Play is now performed from May through October, in an open-air stage and involves over 2,000 people including actors, singers, musicians and technical support, all required to be residents of Oberammagau.
The play is performed in German, however, you will be given a booklet with an English translation at the time of the performance.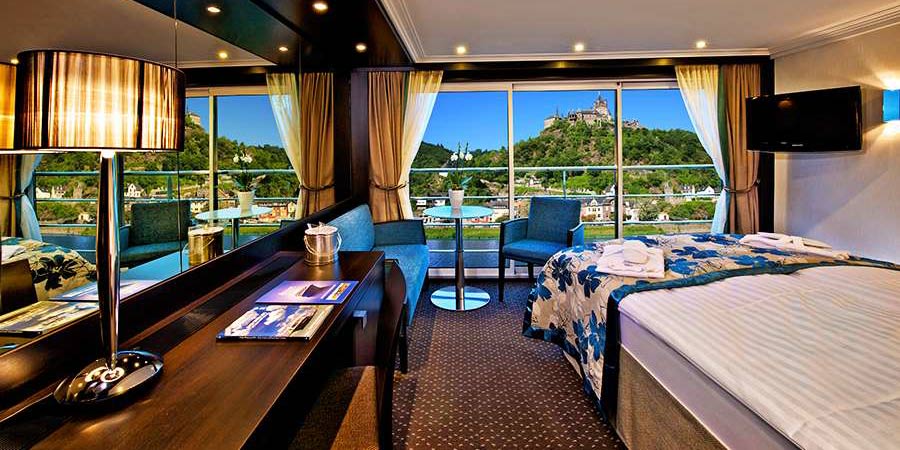 This magnificent European river cruise begins in the ever popular, modern city of Amsterdam, Holland, where you'll enjoy a guided cruise along its legendary canals. Visit Cologne, Germany a 2,000 year-old city known for its gothic architecture, famous twin spired cathedral, and Old Town with many shops, cafés, and taverns. Pass through the dramatic Rhine Gorge where ancient castles stand on cliffs 400 feet above the water. Visit the unique Siegfried's Mechanical Musical Instrument Museum in the charming wine town of Rüdesheim, then continue your cruise to Mainz to visit to the captivating Gutenberg Museum or Heidelberg Castle. In Strasbourg, France, you'll be amazed by the red sandstone gothic cathedral with ancient murals and the fascinating astronomical clock. Stop in Breisach, Germany, the gateway to Germany's Black Forest an area of unrivaled natural beauty best known for Black Forest ham, cherry cake, and the cuckoo clock.
Continue your European vacation on shore for a guided tour of Austria and Germany and Italy, starting with sight-seeing in Innsbruck. Continue with a visit to Merano, Bolzano, and Neuschwanstein Castle. The highlight of your trip is a visit to the idyllic Bavarian village of Oberammergau, Germany, to attend the Passion Play. Performed once every ten years by the residents of Oberammergau, the Passion Play is a stunning theatrical event dating back to 1634. Enjoy VIP seating and accommodations in the heart of Oberammergau. Next, enjoy guided sightseeing in Munich, including Nymphenburg Palace, the Marienplatz, and gothic Frauenkirche. Sample Munich's Biergärtens and cafés, and see the famous Glockenspiel. The perfect blend of adventure, relaxation, and inspiration your Avalon Rhine River cruise with the once-a-decade performance of Oberammergau's Passion Play is truly a once-in-a-lifetime experience.
Package Includes:
All Taxes & port charges
Gratuities to local guides and excursion driver on Avalon cruise portion only
Cruise Insurance
Shore Excursion in each port
All meals where listed in package
Sparkling Wine, local wine & beer with lunch and dinner
2 nights hotel accommodation in Innsbruck
2 nights hotel accommodation in Oberammergau
Airport transfers
Passion Play Ticket and dinner during intermission
Cruise Fares starting from USD $7,305 per person* (Deluxe Outside stateroom)
Triple and Quads are not available. Contact your Going Places Travel Advisor for more information.
---
U by Uniworld
The millennial-oriented U by Uniworld river cruise line came onto the scene in late 2017 with a bang, showcasing renovated ships with eye-popping design, youthful programming and technology galore.
Featured Cruise
Dashing Through the Danube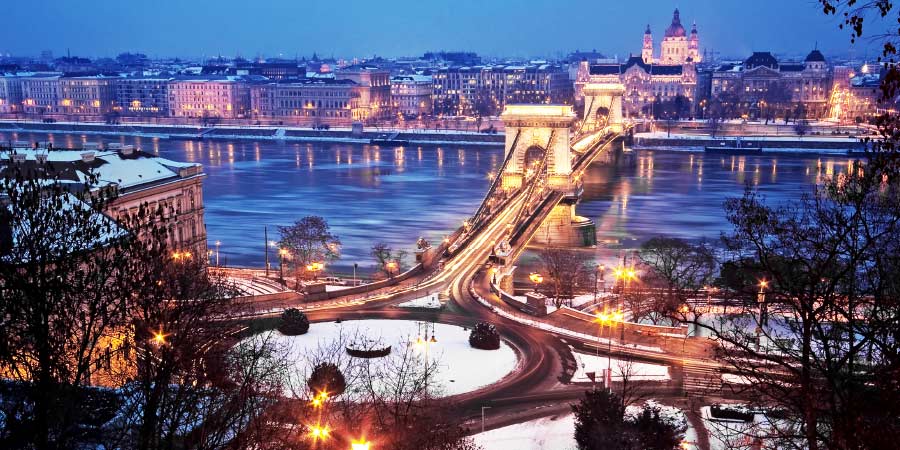 During the most festive time of year, your U cruise down the Danube will take you to some of the best and brightest Christmas Markets in Europe. Get the holiday spirit by taking a dip into Budapest's historic Lukacs Thermal Bath and then a night out ice skating at the Castle. Tis the Season!
From Budapest to Regensburg
20 Dec 2019 | 8 Days
Budapest, Hungray | Bratislava, Slovakia | Vienna, Austria | Melk, Austria | Passau, Germany | Regensburg, Germany
Amenities include:
14 meals on board
Welcome party
2 dedicated U Hosts
Included excursions
Local DJ set.
Cruises Fares starting from US $2,009 per person* (standard studio)
---
AmaWaterways
River cruising through Europe with AmaWaterways is an excellent way to explore a destination. Discover local culture and sights on included tours, and then hop back on your luxurious river cruise ship and sail to the next stunning city or charming town.
Featured Cruise
Taste of Bordeaux - Wine Cruise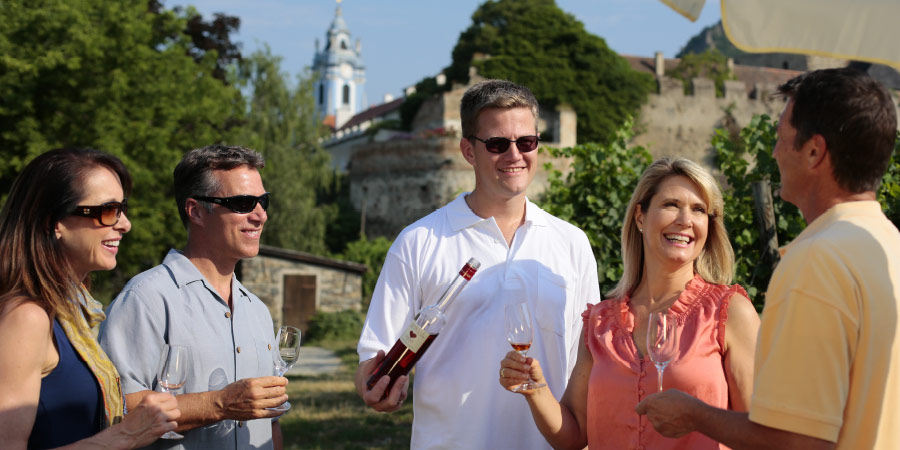 Roundtrip Bordeaux
15 August 2019
Bordeaux | Cadillac | Pauillac | Balye-Bourg | Libourne | Bordeaux
This special Wine Cruise offers guests a perfect blend of wine-related experiences and excursions in grand capitals and charming towns. Discover how wine is made and, of course, partake in tastings – all at no additional cost. Join Giovanni Bisso Cottle, Certified Sommelier for this expertly crafted Spanish/English Speaking Latin Touch Wine Cruise, on board as they lead insightful discussions and share their passion and vision for making premium handcrafted wines.
What's included
Spacious Staterooms
7 nights luxury accommodation in an outside stateroom (most with French balconies)
Computer for internet access
Entertainment-On-Demand in all staterooms featuring free high-speed internet access, movies, a music library and English language TV stations
Desk and sitting area
Bottled water replenished daily
An Array of Amenities
Wellness Program with a dedicated Wellness Host leading various exercise classes as well as discussions on healthy eating and relaxation techniques, both on board and on shore.
Personalized service from a highly trained Cruise Manager during both cruise and land programs
Internet and Wi-Fi access
Sun deck whirlpool and walking track
Fitness room, massage services and hair salon
Main Lounge with panoramic views and bar
Daily entertainment including cultural performances
Award-winning Dining
All onboard dining in a variety of venues
Regionally inspired cuisine made with locally sourced ingredients
The Chef's Table specialty restaurant
Welcome Cocktail, Welcome Dinner, La Chaîne des Rôtisseurs Dinner, Captain's Cocktail and Gala Dinner
La Chaîne des Rôtisseurs exclusive dining experience
Unlimited fine wine, beer and soft drinks with lunch and dinner
Unlimited sparkling wine and fresh juice with breakfast
Sip & Sail Cocktail Hour with complimentary wine, beer, spirits and soft drinks
Tapas, sandwiches, snacks and refreshments served daily in the Main Lounge
A World of Exploration
Immersive tours in every destination
Gentle, regular, active and late-riser tour options
Bike tours and hikes
Special Interest Tours
Knowledgeable guides
Personal headset for easy exploration
Airport transfers with purchase of air from AmaWaterways
Cruise Fares starting from US $4,775.00 per person*
Come in to any one of our offices or give us a call at
*Terms & Conditions: Cruise fares quoted are inclusive of all taxes, port charges and gratuities, and the items listed as per each cruise line mentioned. Airfare is NOT included. A valid passport is required and must be valid for at least six (6) months after the scheduled return date of the trip. You should check with your travel advisor for information regarding necessary visas and other documentation and must contact the appropriate consular office for entry requirements pertaining to your trip. Any visa(s) or other documentation required for a particular itinerary is the sole responsibility of the guest. Going Places Travel will not be responsible for obtaining required travel documentation for any passenger, or for any delays, damages and/or losses, including missed portions of your trip, related to improper travel documentation. All rates quoted are subject to change without prior notice and are not guaranteed.