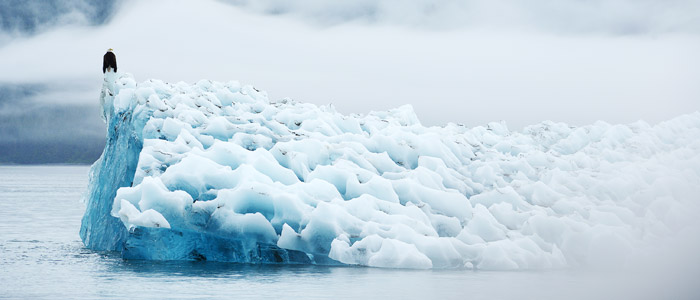 You can make a checklist of what to pack. You may even consult those friends that made a similar journey. If you are meticulous, you will read that robust guide book from cover to cover. Yet no amount of research and extensive travel planning will prepare you for THE SHEER WONDER OF ALASKA.
THIS IS THE LAST FRONTIER, untouched by the modern world and still vastly undiscovered. And you can be at the center of its IMPOSSIBLE BEAUTY AND DRAMATIC CONTRASTS — between ice fields and rainforests, under eagles soaring above and salmon spawning just below the surface, and witnessing the treacherous trail that intrepid stampeders braved at the turn of the 20th century, while you ENJOY EVERY COMFORT IMAGINABLE, WITH EVERY LUXURIOUS AMENITY INCLUDED.
Let the journey begin with Regent Seven Seas Cruises.®
FOR THE NATURE LOVER
THE LAST FRONTIER is not just the state nickname. More than 580,000 square miles make up the 49th state and it remains generally unpopulated and very much roadless, making it the perfect destination to be explored by sea. Each day Seven Seas Mariner® brings you closer to remote towns where wildflowers tower just as tall as the mountains in the distance and lush, rain-drenched forests give way to breathtaking views of magnificent glaciers.
FOR THE ADVENTURER
ALASKA IS A LAND OF ADVENTURE. Its vast expanses and pristine wilderness inspire even the most non-outdoorsy to not only get outside, but to also embrace their inner adventurer. This is the vacation to try those activities you have only dreamed of doing, like zip-lining through a forest or taking a helicopter to the top of a glacier. Perhaps there are some adventures you were not even aware existed, like cycling through coastal tidal flats or off-roading on a volcanic island. Endless activities await to be conquered, and at the end of your day, you may relax and recharge at the onboard Canyon Ranch SpaClub® to get you ready for your next great adventure.
FOR THE WILDLIFE SEEKER
WHERE ELSE CAN YOU SEE sea otters, whales, sea lions, brown bears, deer, bald eagles and a variety of marine birds — all in a span of a few hours? Wildlife is abundant throughout Alaska, from Dall sheep high in the alpine basin to Harbor seals that like to sun themselves on ice floes. Of course, animals in the wild have their own schedules and routines, so you're never guaranteed to see them. Luckily, your Destination Services team works closely with tour operators and naturalists to put together excursions filled with wildlife-viewing spots along the Inside Passage.
FOR THE FAMILY
WATCH THEIR FACES LIGHT UP at sighting a family of black bears feeding along the salmon streams. Together, explore the waters surrounding Wrangell in a canoe, and enjoy a thrilling dogsled adventure near Juneau. Snap a family photo with the magnificent Hubbard Glacier in the background and relive the adventure of the Gold Rush in Skagway, as you compete to see which one of you will find gold in the river. Back on board, the younger travelers will make new friends at Club Mariner — and when they ask if it's okay to invite every last one of their "besties" to dinner, it's perfectly fine, because it's all included. These are just a few of the memories you will make on your next family vacation in Alaska aboard Regent Seven Seas Cruises.
EXPLORING THE LAST FRONTIER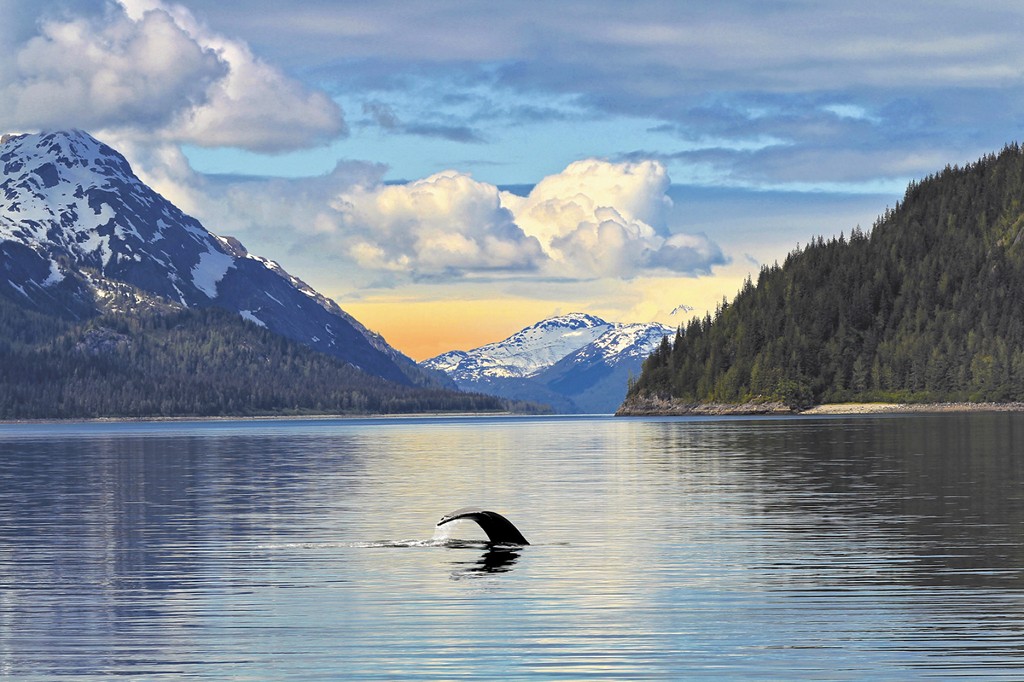 Only Regent Seven Seas Cruises offers guests FREE UNLIMITED SHORE EXCURSIONS in EVERY port of call, from cruising George Inlet and indulging in a crab feast to taking the entire family zip-lining at the Klondike Adventure Park.
We also offer REGENT CHOICE SHORE EXCURSIONS, which are optional and require a highly discounted supplemental fee to partially offset the cost of their more extravagant nature. Be among the six passengers aboard an ocean raft that gets you up close to humpback whales or take a helicopter to Denver Glacier where one of Skagway's most famed Iditarod teams await to take you sledding.
EXTEND YOUR STAY

DISCOVER DENALI: FOUR NIGHTS FROM ANCHORAGE
Dominated by the magnificent mountain by the same name, Denali is one of the world's greatest wildlife sanctuaries. And there's no better way to take in all of its beauty than on a fully-immersive tour with every detail taken care of. Among the exciting activities planned for you is the Denali Natural History Tour, which offers the best opportunities to view the park's wildlife. In addition, you will enjoy a comfortable ride aboard the Deluxe Dome Railcar where you can take in the pristine countryside from all sides of your elegantly-appointed train.
Your 4-night pre- or post-cruise Land Program includes all of your hotel accommodations, daily breakfasts, specialized tours, luggage handling and all associated gratuities.
CANADIAN ROCKIES: FIVE NIGHTS FROM VANCOUVER
Although the spotlight is on Alaska, the Canadian West should not be overlooked as it too offers a wide breadth of adventures. Embark on the Rocky Mountaineer, an award-winning train that presents an ever-changing landscape of beautiful mountains, rivers and forests. This is the best way to witness the majestic glaciers and snowcapped peaks of the Canadian Rockies. Plus, you get to overnight in Kamloops and climb over Rogers Pass, among many more highlights.
Your 5-night pre- or post-cruise Land Program includes an elegant hotel stay in Banff, Alberta, transportation and transfers, as well as the exquisite meals and beverages served during your journey aboard this elegant train.
Call 1-877-238-1245 for
Exclusive Virtuoso Amenities and much more...