Only applicable in The Bahamas*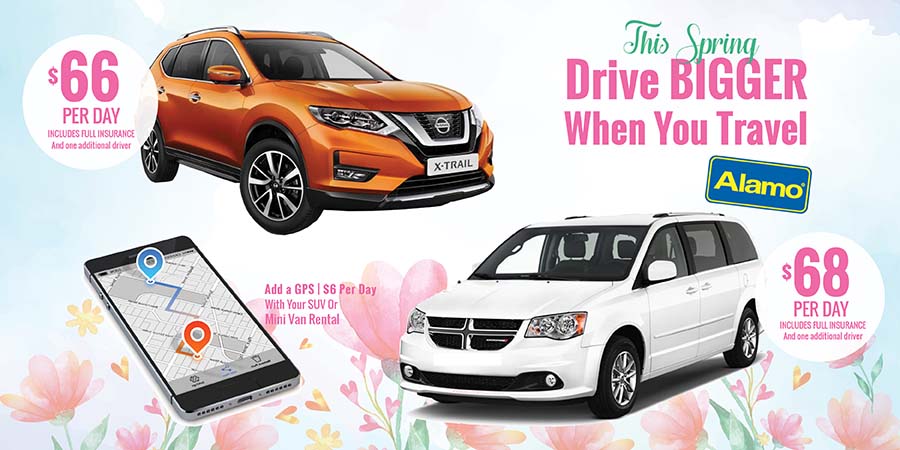 Rent an SUV or Minivan with Alamo
SUV deal starts at $66 per day with full insurance, one additional driver, and GPS add on for an additional $6 per day. Or take advantage of the
Minivan rental at $68 per day with full insurance, one additional driver, and GPS add on for an additional $6 per day.
Rates are valid for Florida rentals until April 30, 2019. Peak season surcharge applies between April 11 - 21, 2019. Rates include full insurance, one additional driver, all local, state, and airport taxes and fees and GPS rental where applicable. Renter must be in possession of a valid Bahamas driver's license. Promotion and rates subject to change and may be withdrawn by Alamo without prior notice. Fantastic rates available for other car types; similar rates available for rentals within the USA and Canada.
Other restrictions may apply.
Call 242-393-6900 to book today!