Instagrammable Destinations
Definition of Instagrammability: n. the visual worthiness of an image measured in its potential to make it to your Instagram feed.
Is Instagrammability a big factor when choosing where you will visit next? Even if it's not, you will probably take photos when you travel, or wind up having pictures taken with you in them. Because we know everyone wants to take nice photos, we've created a list of the top 10 destinations for maximum visual impact with your photo album in mind. And by that we're talking dramatic landscapes, historic appeal, vivid colours, beach views and incredible architecture in amazing destinations.
Best destination for dramatic landscapes: New Zealand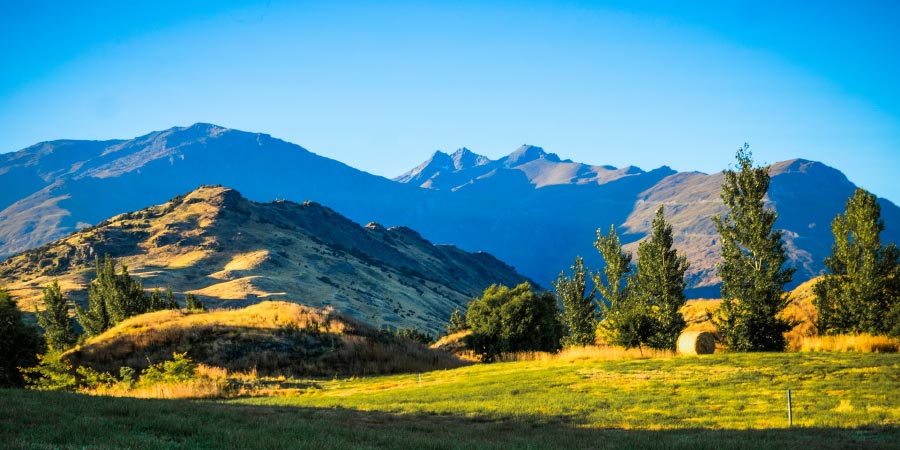 New Zealand is known for lush landscapes with extensive options for scenic images. In fact, in part because it's so visually stunning, it has long been a popular destination for TV series and films. Xena: Warrior Princess, The Lord of the Rings trilogy and The Hobbit were all filmed in New Zealand. The top 'ig-worthy' spots here include Queenstown, which looks like it's straight out of a postcard, and Cathedral Cove which is part of a marine reserve reached by boat, kayak and by foot. Trust us, the view is worth it!
When to go: Remember that New Zealand is in the southern hemisphere so the summer months are from December to February and these are the best months to visit for the best weather. If you want to avoid the summer crowds, the fall months of March to May are also good months to visit.
---
Runner-up: The English Countryside

Now don't get us wrong, we love the urban metropolises of the United Kingdom like London and Manchester, but arguably the most visually stunning areas are away from the city and in the English countryside. Nowhere is this more apparent than in the Cotswolds, which is rural England at its finest and was made an Area of Outstanding Natural Beauty in the mid-20th century. It also gives you plenty of area to meander through as it's fairly large, running through five counties: Wiltshire, Worchestershire, Warwickshire, Gloucestershire and Oxfordshire.
When to go: Try to avoid the coldest months like January and aim for May instead to see the English countryside in full bloom.
---
Best destination for vivid colours: Morocco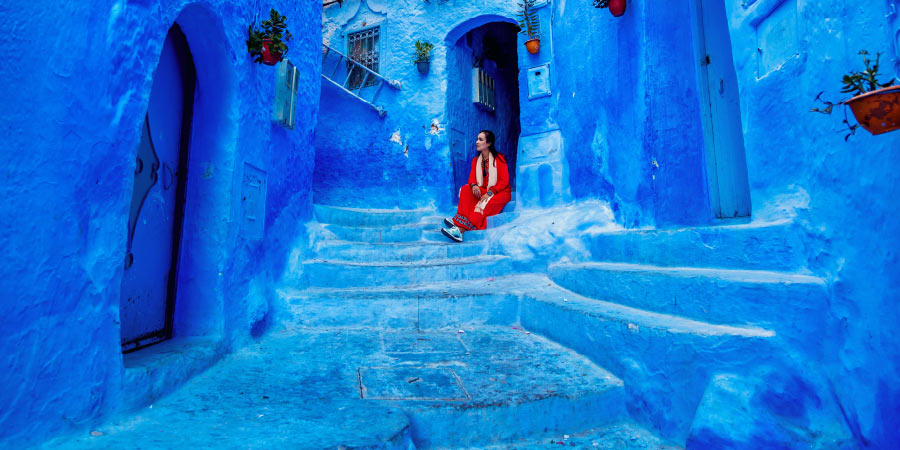 Do you pride yourself on keeping current with the newest travel and creative trends? Then you can combine both interests and stay visually current by visiting Morocco. You will find Pantone's color of the year for 2019 ('Living Coral') all over the city of Marrekech, which will make your ig photos look both colourful and trendy. You will also discover even more vibrant hues if you visit Chefchaouen, known as the Blue City, pictured above.
When to go: Morocco can reach very high temperatures in the summer. You'll find it more pleasant in Autumn (September to October) and mid-Spring (April, May).
N.B. Be sure to read the review of a trip we planned for one of our clients in Morocco here.
---
Runner-up: Portugal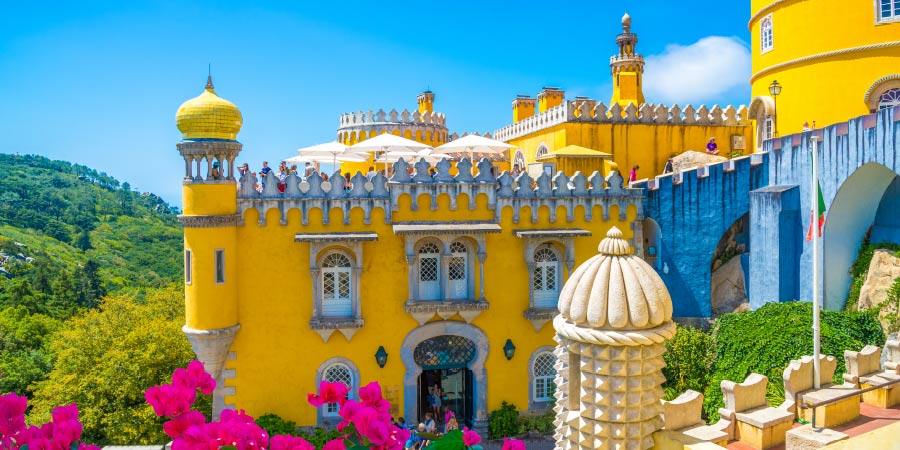 The Pena Palace in Sintra is well-known for its bright colours. But if you're a fan of history and architecture, you will be interested to know that it is a wonderful example of the Romanticist style of architecture.
When to go: April-May are the best months to visit Portugal as it's beginning to get warmer but the full-fledged heat of summer has not yet arrived.
---
Best destination for beach views: Maldives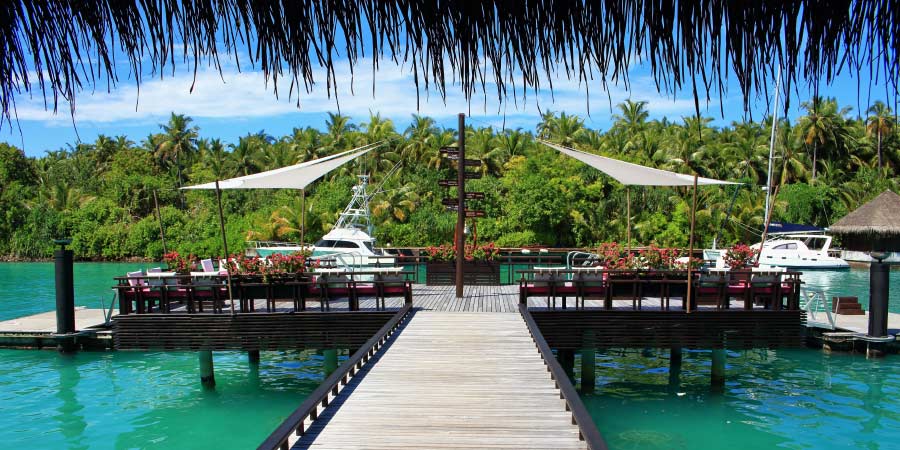 The Maldives is an incredible archipelago of islands where every island has incredible beach views. But the views here go beyond the beach. The Muraka at Conrad Maldives Rangali Island is a riveting underwater villa that's been captured on every travel instagram. However, if the beach is indeed what you're there for, then you will love the Reethi Rah, an island which is tiny but home to a picture perfect beach that's so unspoilt it looks like it's right out of The Swiss Family Robinson story.
When to go: The Maldives, located in the Indian Ocean enjoys perfect weather year round. However, you may want to avoid the monsoon season from May to October so there's less rain during your vacation.
---
Runner-up: Los Cabos, Mexico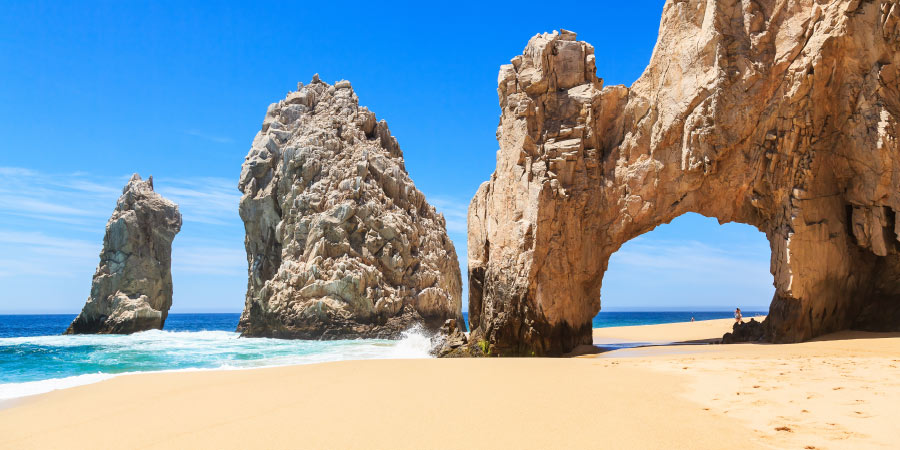 The famous beach pictured above is renowned for the arch, known as the Cabo Arch, which is also where the Sea of Cortez meets the Pacific Ocean. Many a travel photographer and travel blogger have taken a photo with this stunning arch in the background. It's hard to rival this beach view in our opinion.
When to go: Your safest bet may be April as hurricane season in the Pacific is from May right up till November, although hurricanes there are rare. Mid-April won't be as warm as summer but it's a great time to visit if you want to guarantee good weather, or if you like whale-watching.
---
Best destination for the culture: Accra, Ghana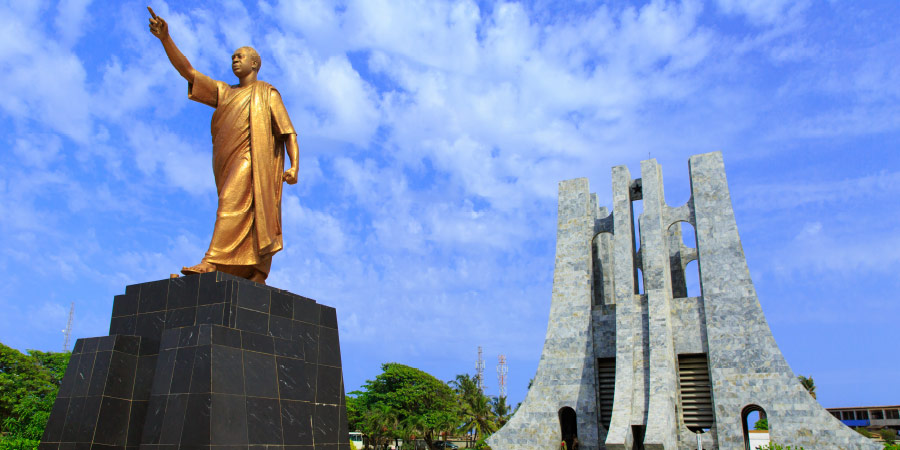 You can't get more culture-friendly than Afrochella, which is exactly what it sounds like – a portmanteau of the word afro and the name of the festival Coachella, an extremely popular American music and arts festival. But the culture of Ghana goes far beyond festivities and parties. A visit to Ghana is incomplete without an obligatory photo snapped in front of the statue of Kwame Nkrumah, the first prime minister and president of Ghana. To dive deeper into Ghanaian history, go beyond the beautiful beaches to visit UNESCO World Heritage Site Elmina Castle.
When to go: Ghana has great weather year round. The Afrochella festival usually takes place at the end of the year.
---
Runner up: Thailand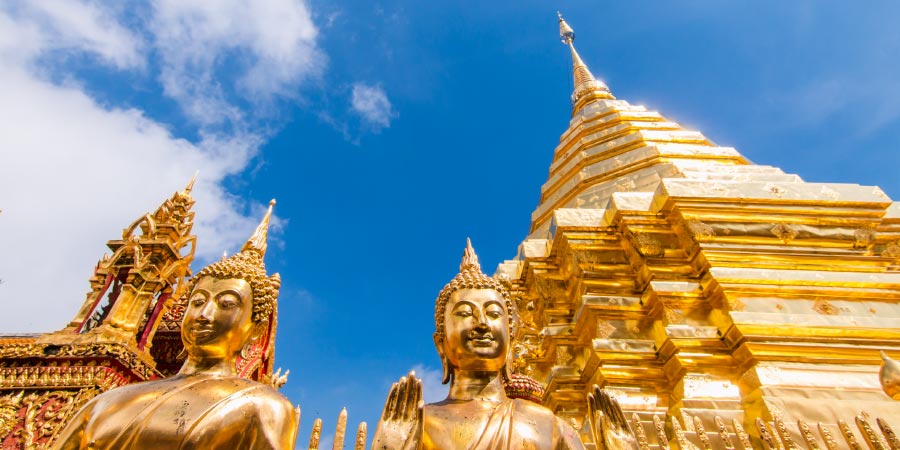 Known for its beauty, Thailand is also known for its culture and history. It is the only South-East Asian country that was never colonized by Europeans, and has also retained much of its history in the well-preserved northern towns of Chiang Rai and Chiang Mai, the latter being known as the "rose of the north". Beyond its cultural richness, Thailand has reasonable prices and lots to do and see.
When to go: Aim for months during the dry season, between November and March. Be warned: as the weather is ideal during the aforementioned time of year, this tends to be the busiest period, which may make accommodations more expensive.
---
Best destination for architecture: Rome, Italy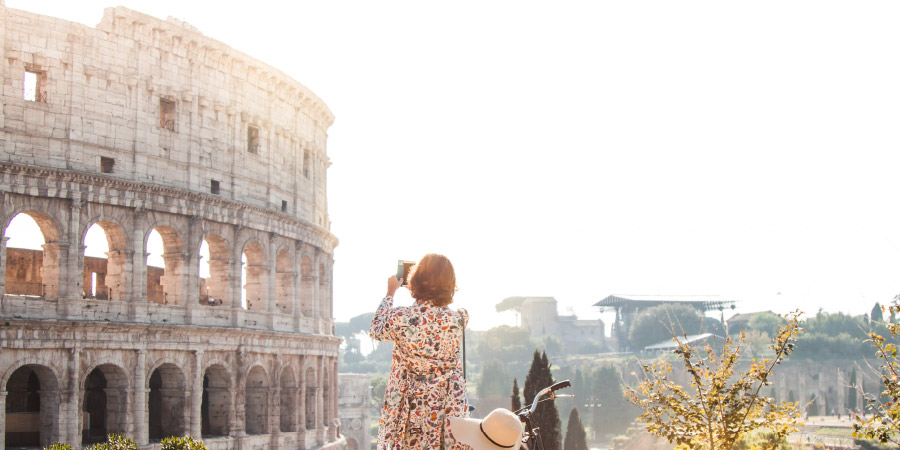 They say all roads lead to Rome. If you're into architecture or just looking for an interesting background featuring dramatic buildings, your path must also lead you to Rome. The Colosseum, the Arch of Constantine and the Pantheon are all examples of ancient Roman architecture. And if you're as obsessed with HGTV or home improvement as we are, you may be interested to know that design concepts we still use today such as arches and domes are thanks to ancient Rome.
When to go: Aim for an autumn month like October when it will still be a bit warm. Definitely try to avoid the crush of summer crowds.
---
Runner-up: Berlin
This German city has experienced a renaissance since the fall of the Berlin Wall and in the following decades has only gone from strength to strength. Known for its fashion and progressive lifestyle, visitors also delight in the architectural feats that marry the past and look toward the future. The Berlin buildings that make for the best photo-taking opportunities are The Reichstag, which is great for views of the city including the German parliament and district of government, and Haus der Kulturen der Welt (House of World Cultures) which is designated for contemporary arts.
When to go: June in Berlin is simply divine. If this time isn't an option, then September is also an idyllic time to visit.
Interested in seeing the world? Your Going Places Travel Advisor can help you plan your next adventure!
Come in to any one of our offices or give us a call at