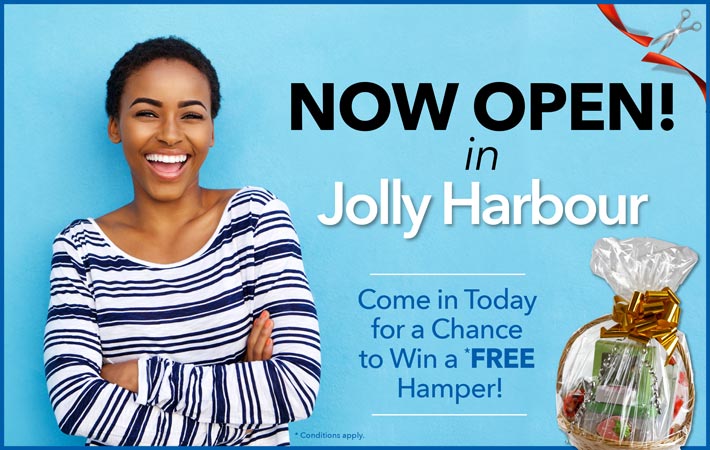 Jolly Harbour
Commercial Center, Block C / Unit 5
Opening Hours: Monday - Friday 8:00 a.m. - 4:00 p.m.
Visit our new location at Jolly Harbour between now and 31st July, 2018 and enter for a chance to win a FREE hamper!*
Come in to any one of our offices or give us a call at
Terms and Conditions:
*Entrants must purchase any one of our travel services to be eligible. Conditions apply.